The One Thing Leah Remini Wishes People Would Stop Asking Her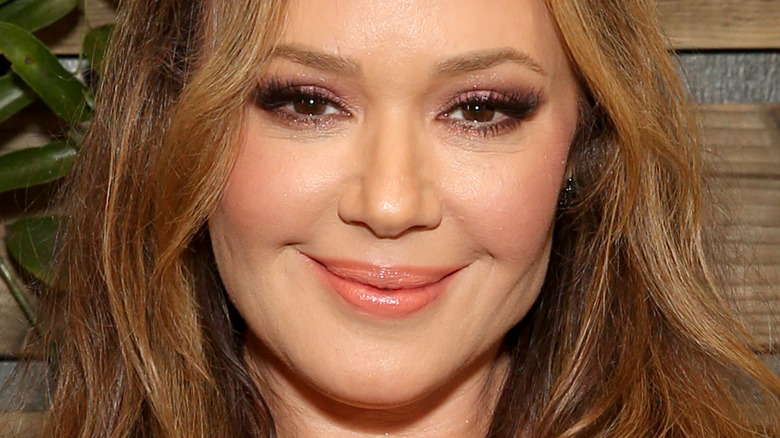 Jesse Grant/Getty Images
Leah Remini is used to answering tough questions. The beloved actor is most known for starring opposite Kevin James in "The King of Queens," with their pairing proving so successful that James' onscreen wife in "Kevin Can Wait" was killed off so Remini could take her place, per Us Weekly. However, in recent years, Remini has emerged as a staunch opponent of the Church of Scientology, of which she was a part for many years, fighting to expose their innermost secrets with her popular series "Scientology and the Aftermath."
When the show wrapped in 2019, Remini admitted to The Hollywood Reporter that continuing interference from the Church had made making it increasingly difficult, though she did promise to return soon with another, similarly-themed project. As Remini stated firmly, "They can believe whatever the f*ck they want. But they can't just do whatever the f*ck they want." Evidently, the "King of Queens" star isn't someone to mince words, and she's happy to go deep on her experiences. However, there is one thing Remini is sick of discussing. 
Leah Remini refuses to throw her friend under the bus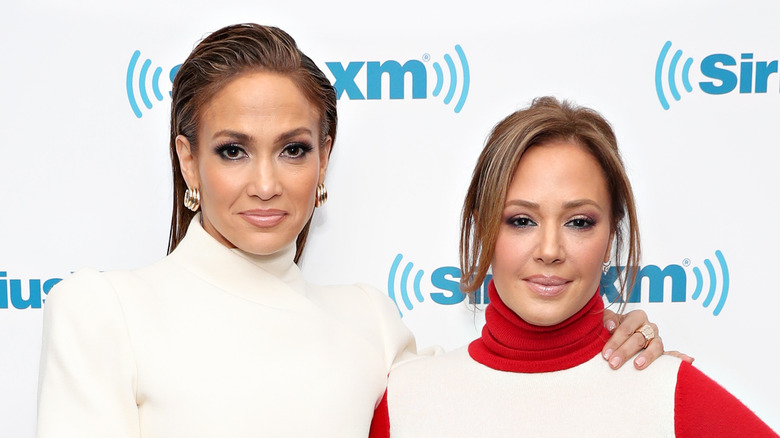 Cindy Ord/Getty Images
According to Today, although Leah Remini is happy to discuss her extensive career, experiences with Scientology, and plenty more, she's done fielding questions about her long-time friendship with fellow icon Jennifer Lopez. "Not because I don't love talking about my friend, but I feel a lot of times it's for gossip purposes, especially if I am trying to talk about something that is important, like our podcast, or exposing the abuses that we're talking about in Scientology and the victims of Scientology and somebody asks me about Jennifer's wedding," she explained in February regarding the matter. "I just find it utterly annoying." She further explained that she takes issue with interviewers pumping her for info, reasoning that if she did know something, the actor wouldn't give it away, regardless.
The two women have been friends for years, originally meeting through Marc Anthony. They later appeared as BFFs in the film "Second Act" together, too. Remini acknowledged, in a joint 2018 interview with Entertainment Tonight that she was shocked by Lopez's beauty in real life the first time they crossed paths. The actor even admitted she was looking for something wrong with Lopez, but ultimately couldn't find anything to dislike about her. As Remini recalled, "Her sense of humor, the fact that I could bust her balls and she wasn't caught up on herself, said something to me." Lopez agreed wholeheartedly, admitting they instantly "fell in love."