How Much Money Does Kody Brown Make From Sister Wives?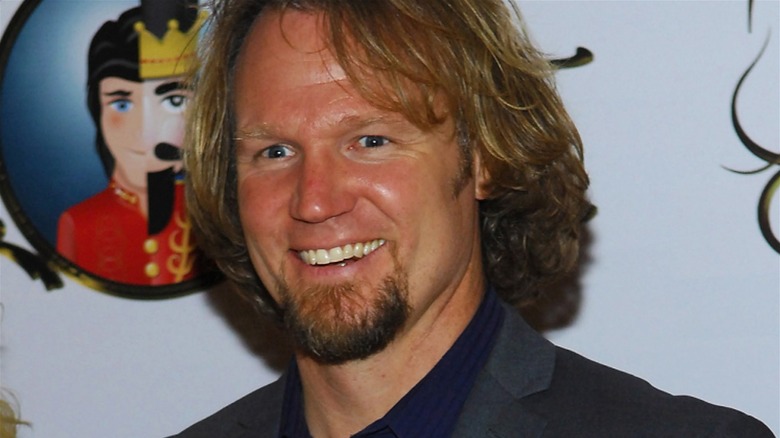 Bryan Steffy/Getty Images
Kody Brown, the infamous self-proclaimed patriarch of TLC's "Sister Wives," has been promoting his plural family on screen for years. Despite his candid comments about polygamy, Kody continues to cash in on the controversial lifestyle. The reality television series has been airing since 2010, and with 17 seasons under his belt, the "Sister Wives" star does make a pretty penny. However, his expenses are equally hefty, so how much money he really has at the end of the day remains open for discussion.
The controversial polygamist has 18 children all together, whom he shares with his three ex-wives, Meri, Janelle, and Christine, and current wife Robyn Brown. While his three ex-partners no longer rely on him for finances, Kody does have an underage child with Christine, for whom he should be paying child support. Additionally, he has two more young children with Robyn who still live with him.
Including his living expenses and taking care of his huge family, it's no wonder Kody has filed for bankruptcy before. While he does receive a five-figure salary per episode, his daughter claims he isn't all that good at managing money.
The polygamist earns five figures per episode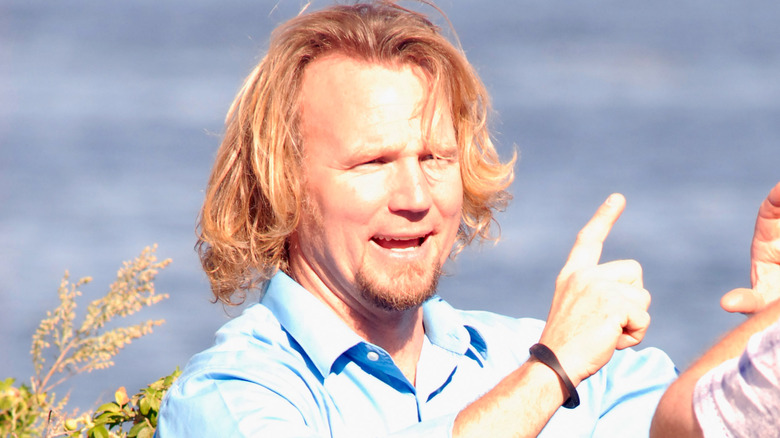 Stephen J. Cohen/Getty Images
TLC cashes out anywhere from $250,000 to $400,000 on every episode of "Sister Wives," according to reality producer Terence Michael. Kody Brown pockets around 10% of that amount, E! News reports. So, the patriarch should be making about $25,000 to $40,000 per episode, which amounts to almost half a million dollars per year, tops.
As his ex-wives were making the same amount of money from the show, the family has had no on-the-record money troubles since "Sister Wives" aired. Other than the series, Meri, Janelle, and Christine Brown all have jobs to support their children. According to InTouch Weekly, Meri runs Lizzie's Heritage Inn, a bed and breakfast in Utah, and Janelle has her own company, Strive With Janelle, which offers accountability coaching and body compassion. Christine opened a legal business, CBrown Quest LLC, and all of the women do social media promotions for various brands and products, so it doesn't come as a surprise that they don't depend on Kody for funds.
Robyn Brown is reported to earn money from "Sister Wives" exclusively, as is Kody. According to Celebrity Net Worth, the patriarch himself is worth $800,000, and while he's no stranger to hard work, considering his lengthy job history, he may have to pick up a side job to support his lifestyle now that he's down to only one wife.
The Brown family is familiar with money troubles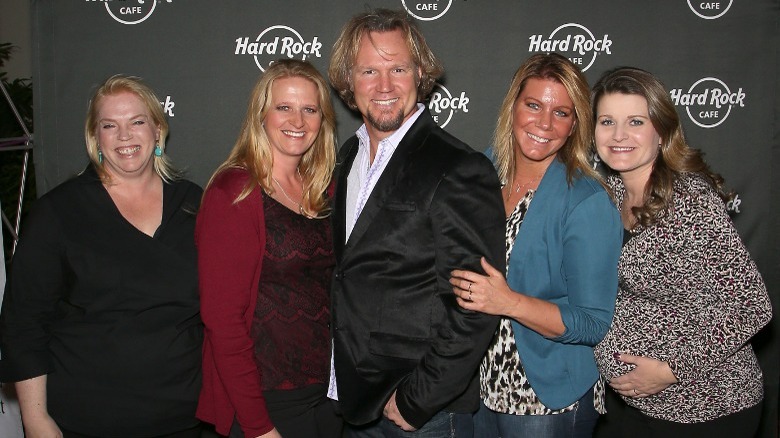 Gabe Ginsberg/Getty Images
Out of Kody Brown's 18 children, only three are underage, which should mean the patriarch shouldn't have too many kid-related expenses, at least when it comes to child support. Two of the underage children, Solomon and Ariella, live with him and Robyn, while Truely lives with her mom, Christine.
However, Kody does have other expenditures, including the infamous Coyote Pass land in Flagstaff, Arizona. According to The U.S. Sun, Kody bought the 5-plus-acre property in 2018 for $820,000 and still hasn't started building anything on the five parcels of land. Other than living costs, it seems Kody and his remaining wife are spending more than they are earning, as his daughter Gwendlyn Brown revealed in a YouTube video. "I think that my dad and Robyn have a terrible habit of spending very crazy and, like, not within their means at all," she shared, adding that her dad's ex-wives, including her mom Christine, aren't taking money from him.
The Brown family has filed for bankruptcy before, per CheatSheet, so money troubles aren't foreign to them. Janelle Brown declared bankruptcy in 1997, with Meri Brown and Kody following eight years later, filing as a couple. The last of the wives to file was Christine in 2010, meaning that Robyn is the only one who hasn't had to deal with a serious money shortage — yet.