Britney Spears Tells Her Side Of The Story In Row With NBA Star Victor Wembanyama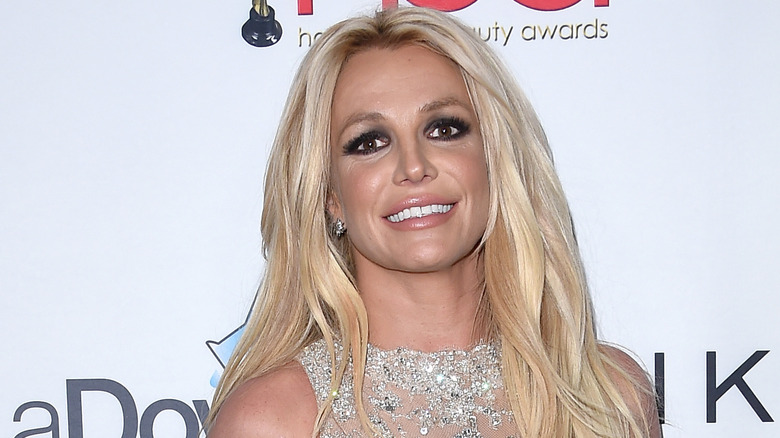 Axelle/bauer-griffin/Getty Images
On July 5, singer Britney Spears was in Las Vegas when she spotted Victor Wembanyama, a new player for the San Antonio Spurs. Wembanyama was in town for two big events later in the week —first game with the team and as a star at NBA Con. After spotting him twice in the same night, Spears wrote on Instagram, "I decided to approach him and congratulate him on his success." There was a lot of noise, and after unsuccessfully attempting to get the basketball star to notice her, "I tapped him on the shoulder to get his attention," Spears claimed. "His security then backhanded me in the face without looking back, in front of a crowd."
After the incident, the pop star then contacted the police. "The incident has been documented on a police report and no arrest or citations have been issued," a police department spokesperson informed Variety. According to Wembanyama, he had prearranged with his security team not to stop for any fans due to concerns about creating a crowd. The main point of contention between him and the singer is that Wembanyama alleges Spears "grabbed me from behind — not on my shoulder," he recalled during a press conference. As for his security team's reaction, he stated, "I just know the security pushed her away. I don't know with how much force." Later, Wembanyama was shocked to discover Spears was involved. "I never saw her face. I just kept walking straight."
Britney Spears is speaking out against violence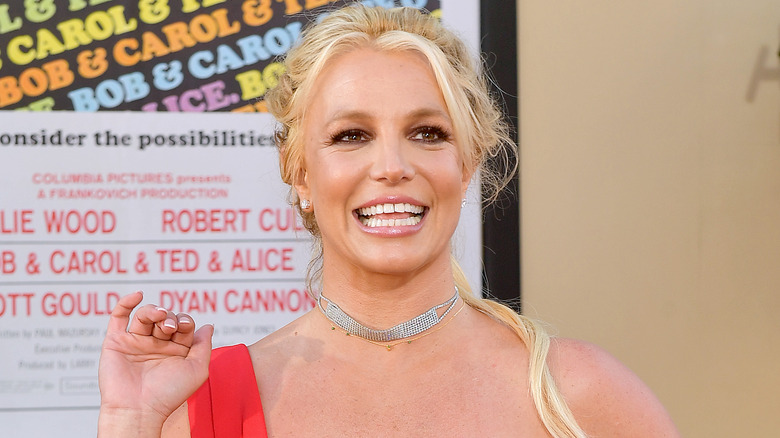 Matt Winkelmeyer/Getty Images
After the restaurant incident with NBA player Victor Wembanyama, Britney Spears spoke out on Twitter. "This story is super embarrassing," she admitted. Even so, she asserted, "I think it's important to share this story and to urge people in the public eye to set an example and treat all people with respect." In addition, Spears emphasized that she tapped rather than grabbed Wembanyama, a point that her husband, Sam Asghari, also mentioned on social media. "I can't imagine a scenario where an unarmed female fan, showing any kind of excitement or appreciation for a celebrity would cause her to be physically assaulted, much less being hit in the face for tapping someone on the shoulder," he wrote, per The Telegraph.
As reported by The Daily Mail, Damian Smith, the San Antonio Spurs' Director of Security, is the individual who allegedly hit Spears. He is said to have privately apologized to the singer when she was sitting at a table in the restaurant. He purportedly tried to cast the incident as an unfortunate occurrence of being "swarmed by fans." In contrast to what Spears experienced with Wembanyama's security, she noted that same night she "was swarmed by a group of at least 20 fans. My security team didn't hit any of them." Now that the incident is over, Spears would like to receive a public apology from Wembanyama, his security team, or the Spurs.