A Look At Lisa Rinna And Heather Locklear's Friendship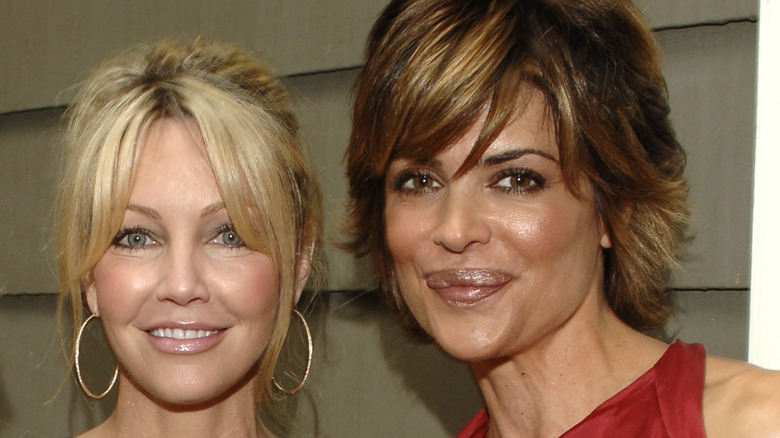 L. Cohen/Getty Images
Lisa Rinna was terrified to join the 1990s soap opera "Melrose Place." She was coming in as a new character when the show was already five seasons deep. She was intimidated to say the least. One silver lining, however, was that she was already a big fan of the show, making acting on it something of a dream come true. "It's funny, before I got on the show, I used to watch 'Melrose Place,'" she said on the Kyle and Jackie O Show. "We had 'Melrose Place' night once a week with my girlfriends." She went on to describe herself as "starstruck" when she first started off.
Then, the show's lead actor, Heather Locklear, came and helped ease her nerves. Rinna was grateful for that. "It's never fun to be the new girl coming into a very popular, established show," she told People. "It's scary, scary, scary. But starting from the top, Heather Locklear could not have been nicer and more welcoming, which then sets the tone. I always felt very welcomed there and really good, and that's all due to Heather."
A friendship of mutual respect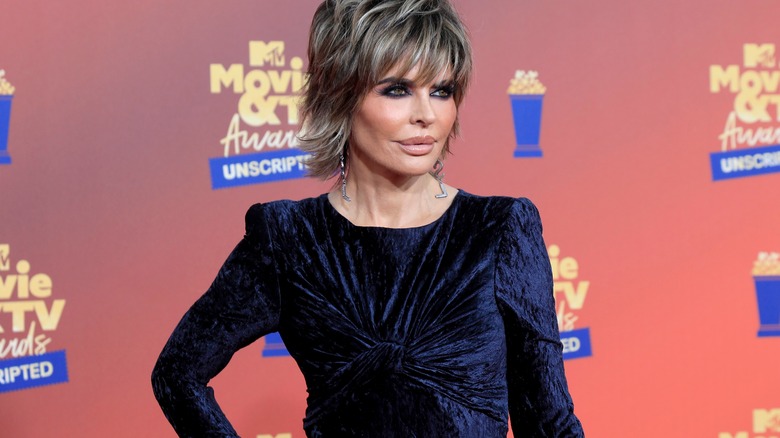 Kathy Hutchins/Shutterstock
The two became friends, and while they weren't spending every second off screen together, they did interact regularly enough to be considered friends. Locklear's kindness made navigating the set much easier for Rinna, who stayed on through the show's end in 1999. "And so Heather and I had a great time. I mean, we weren't best friends off-camera — we didn't hang out every minute," she told People. "We were actors that worked together that really respected one another and allowed each other to have the space to play, and it was just a brilliant experience for me."
As she grew more comfortable on set, she began to love acting on the show as her character, Taylor McBride. Rinna said she enjoyed everything from her character's wardrobe to her behavior to her one-liners. "What a juicy role to get to play. I look back at it and I can't even believe that that was allowed and that we got to do that," she continued.
Learning from Locklear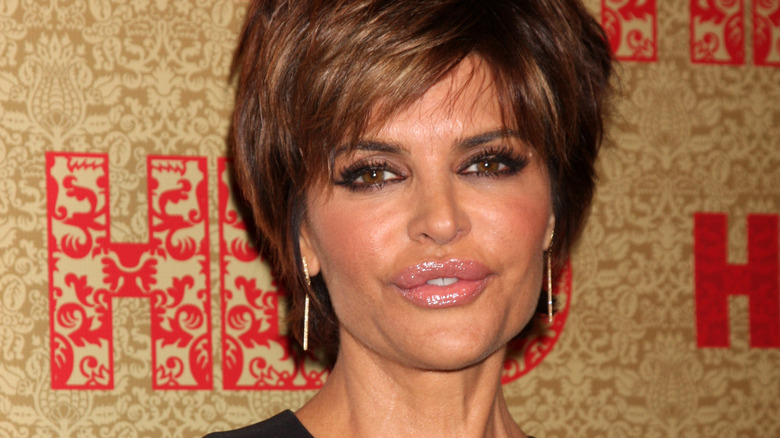 Kathy Hutchins/Shutterstock
During her time on "Melrose Place," Lisa Rinna looked up to Heather Locklear. She took advantage of being in close proximity with the actor by learning as much as she could from her. She also took note of those around her. "I learned so much from Heather Locklear, probably more than anybody, I learned a lot from Heather and I learned a lot from Jason Bateman when I did The Hogan Family for six episodes," Rinna told People. "Two of the most professional, talented people in this business. What I learned from them is what I take into my professional life and what I have shared with my daughters to this day. They are true pros."
After leaving, and even while still on the show "Melrose Place," Rinna played the role of Billie Reed in the award-winning soap opera, "Days of Our Lives." She would go on to act in and make guest appearances on several shows. She married the actor Harry Hamlin in 1997 and had two daughters after tying the knot. More recently, she starred in the Bravo show "The Real Housewives of Beverly Hills" and left earlier this year.