Prince William Was Reportedly More Nervous Ahead Of Harry's Oprah Interview Than We Knew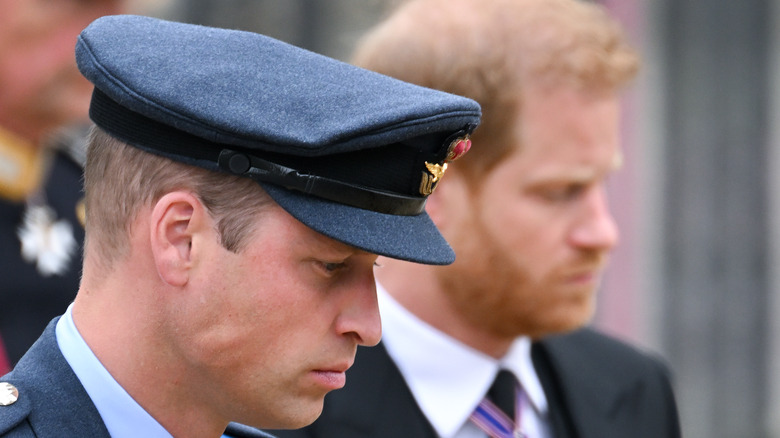 Karwai Tang/Getty Images
The royal family was left reeling when Prince Harry and Meghan Markle, the Duke, and Duchess of Sussex, revealed that they were parting ways with their roles as working royals. What followed was a move to the California coast and an explosive interview with Oprah Winfrey. Speaking to the legendary talk show host, the couple intimately detailed why they decided to leave Buckingham Palace for good. But before the interview even aired, Prince William, who is said to have a turbulent relationship with his brother Prince Harry, was reportedly on edge about the situation.
On "GB News," Charlotte Griffiths, the editor-at-large for the Mail on Sunday, revealed, "What I found quite surprising was that, I've heard for a long time now from many different sources, that in the lead-up to that Oprah interview, William was quite literally sick with worry." She added, "He was not eating. He became kind of not reclusive but he definitely was hiding away. He'd gone to a royal residence for a period of time to just cut himself off from the world. He was just in bits, basically."
Harry and Meghan's Oprah interview premiered on March 7, 2021. Among their many revelations, the couple told Oprah that someone in the royal family had concerns given that Meghan is biracial that their first child, Archie, would be too "dark." In addition, Meghan disclosed that her mental health suffered immensely from the constant media scrutiny she endured. After the interview, the royal family did not stay quiet.
How the royal family reacted to Harry and Meghan's Oprah interview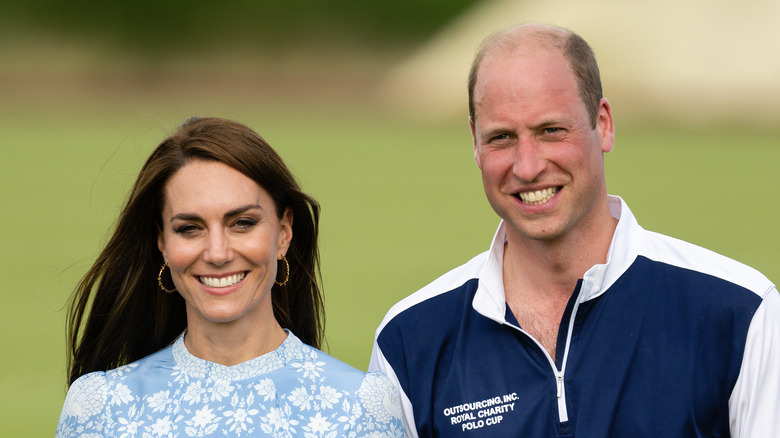 Samir Hussein/Getty Images
Many, including the royal family, believe that Prince Harry and Meghan Markle's interview with Oprah Winfrey was a huge mistake. Shortly after it aired, Queen Elizabeth II released a statement that read, "The issues raised, particularly that of race, are concerning. While some recollections may vary, they are taken very seriously and will be addressed by the family privately." In his book about the royal family, "Courtiers," author Valentine Low wrote that Prince William and his wife, Kate Middleton, had input on the queen's statement.
According to Newsweek, Low explained, "'They wanted it toughened up a bit." He said, "They were both of one mind that we needed something that said that the institution did not accept a lot of what had been said. He [William] said, 'It is really important that you guys come up with the right way of making sure that we are saying that this does not stand.' She [Kate] was certainly right behind him on it.'"
This echoes what was said by Charlotte Griffiths, who noted that Kate was with William as he struggled to come to terms with the Oprah interview. Ultimately, royal officials did not want to include the line "recollections may vary" in the statement, but Kate insisted on it staying, and it did. In the aftermath of the interview, William addressed the claims made in the interview and told Sky News, "We are very much not a racist family."