Beyonce's Tour Sparked High Inflation For The Entire Country Of Sweden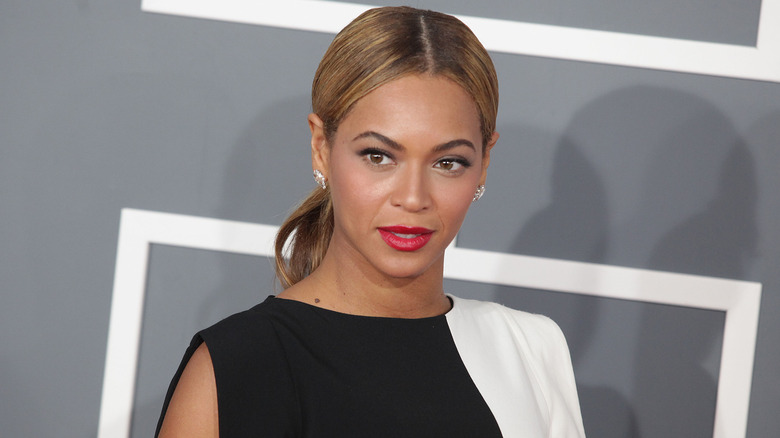 DFree/Shutterstock
Never underestimate the Beyhive.
Since the release of Beyonce's critically acclaimed dance album "Renaissance," fans have been anxiously awaiting the announcement of a tour. When it finally came, everyone dropped what they were doing to buy tickets. Beys, casual fans, and lovers of music from across the globe were paying an arm and a leg just for the chance to see her perform in their area. While some might assume that her home city of Houston would attract the largest crowds, Europe drew in thousands of American fans. There's one city in particular that became a Beyhive hotspot, courtesy of the "Renaissance" tour: Stockholm, Sweden.
Stockholm was the first stop on Beyonce's world tour. Sure enough, fans secured their tickets, some boarding 13-hour flights to witness a crucial part of Beyonce's stunning transformation after her hiatus. While Beyonce is known for her devoted fanbase, nobody could've guessed that her tour would spark high inflation for the Swedish hospitality industry. 
European vs. American tickets: what's the difference?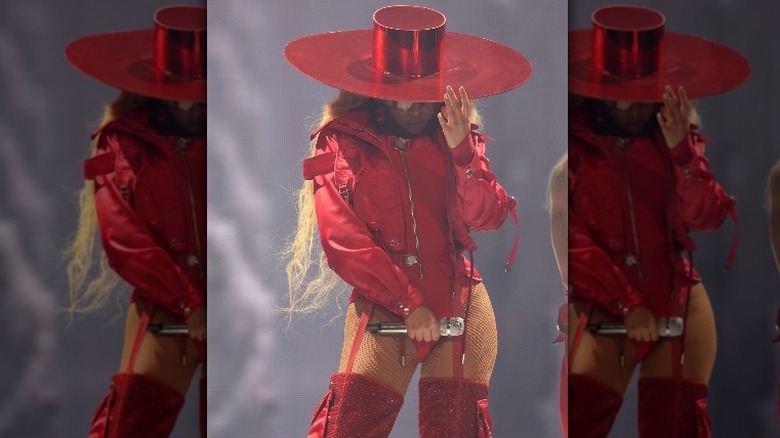 Kevin Mazur/Getty Images
Sure, it's not out of character for diehard fans to follow their favorite artists on tour, but they usually don't spark a domino effect of inflation for an entire country. So, what gives?
For those in the know, European tickets are the way to go. Unlike most European countries, the U.S. doesn't have strict ticket regulations, leading to exorbitant resale prices. Content creator Mercedes Arielle told NBC News that she's opted for European tickets since 2018, for the "On the Run II" tour. While she paid $92 for floor tickets in Paris, tickets in Dallas were being sold for a minimum of $900. Unfortunately for U.S. fans, not much has changed since then — and, as it was for Taylor Swift's "Eras" tour, Ticketmaster is to blame.
This isn't the first time Ticketmaster has been in hot water. Swifties are all too familiar with the difficulty of buying tickets on the site. Taylor Swift's concert ticket troubles led to an official Congress meeting, where Live Nation, Ticketmaster's parent company, was accused of monopolizing the ticket industry. They have a policy of dynamic pricing, meaning that ticket costs are adjusted depending on the demand for tickets. And when it comes to pop superstars like Beyonce and Swift, well, you can guess just how much the costs have been driven up.
What happened in Stockholm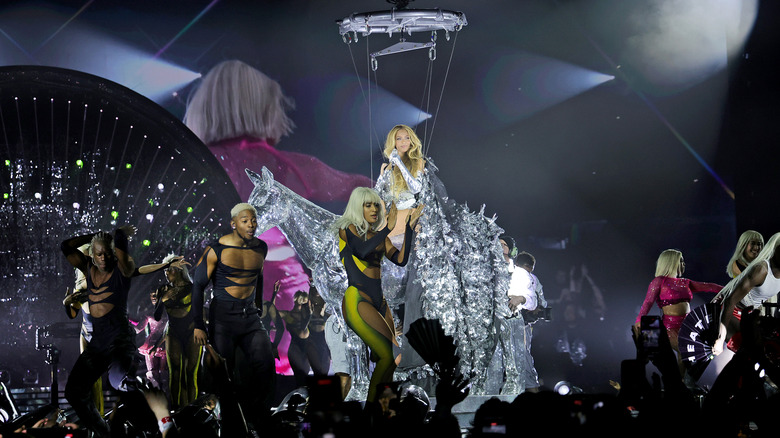 Kevin Mazur/Getty Images
The cheaper ticket prices, combined with the fact that this was the "Renaissance" tour's first show, led to a ton of hype. American and European fans alike flocked to Stockholm for the chance to see her opening show. The last time Beyonce toured was in 2018, with her husband, Jay-Z. However, she hasn't toured on her own since 2016. The "Renaissance" tour marked a once-in-a-lifetime experience for many, especially for those who had never seen her in concert before.
While the Beyhive was undoubtedly ready to take on Stockholm, the jury's still out on whether or not the reverse holds true. Michael Grahn, chief economist at Danske Bank, explained to CNN that her concert led to an unusual surge in prices in the hospitality sector. Due to the "limited number of hotels and accommodation in the Stockholm area," fans were staying in hotels about an hour away from the city, leading prices to surge at most hotels within a thirty-mile radius of Stockholm. Restaurant prices also drastically increased, though Grahn predicted that they will all slowly return to normal throughout the month of June.