How David Bowie Once Helped Tina Turner Reboot Her Career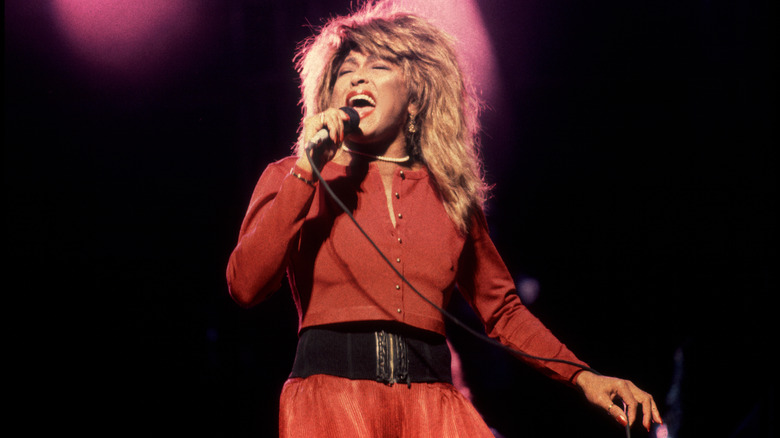 Paul Natkin/Getty Images
Following the heartbreaking death of Tina Turner, we're still in awe of the impact she had on the music industry. While she was a talent in her own right, she needed some help later in her career to get things back on track. Although she found success in America alongside her then-husband Ike Turner, his violent and psychological abuse forced her to leave him, causing her career to take a turn for the worse.
She and Ike were a duo and once their marriage was over, Tina initially had trouble making a name for herself without him. The former pair was forced to cancel concerts, resulting in mounting debt for the songstress who walked away from the divorce with nothing but two cars and her name. The "Proud Mary" songstress eventually rose to stardom again, but not without the help of British artist, David Bowie. Thanks to him, Turner passed away with the acclaim she deserved.
How did David Bowie help Tina Turner?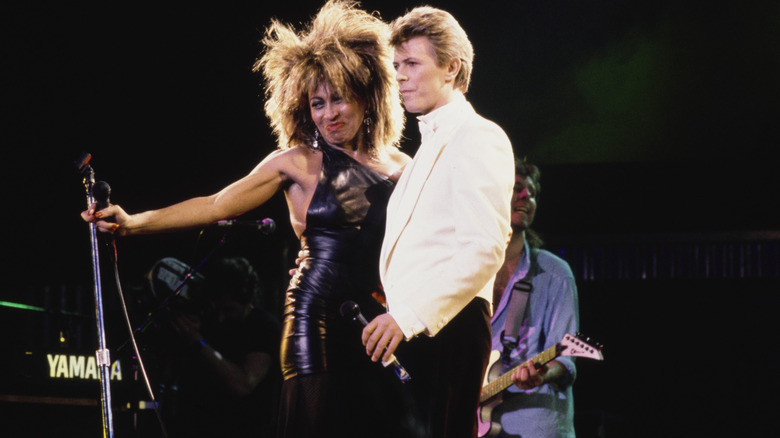 Dave Hogan/Getty Images
Not long after her separation from Ike, Tina was dropped by Capitol Records after the music label told her they couldn't continue on with her contract. Although she tried to book a few performances here and there, she mostly stayed under the radar, living a quiet life. When it was time to return back to making music, Turner thought she would never have chart-topping hits like she had before. However, David Bowie helped to champion her success.
Speaking to Female First in 2004, Turner told the outlet how Bowie's interest in her put her back on the label's radar. "In 1983, David Bowie did something very special and significant for me. We were on the same label, but the decision had been taken not to re-sign me. David, however, had just had his contract renewed by Capitol, who wanted to take him out to dinner that night in New York to celebrate."
Thankfully, the "Space Oddity" singer had other ideas. "'I'm sorry,' he told them, 'but I'm going to the Ritz to see my favorite singer perform.' And that was me," said Turner. "The bigwigs tagged along and luckily it was a great show. Seeing it and the crowd's reaction turned round how Capitol viewed me. It was because of David that I got another deal, and everything else followed. I'll ever be thankful to him."
Tina Turner reinvented herself post-Ike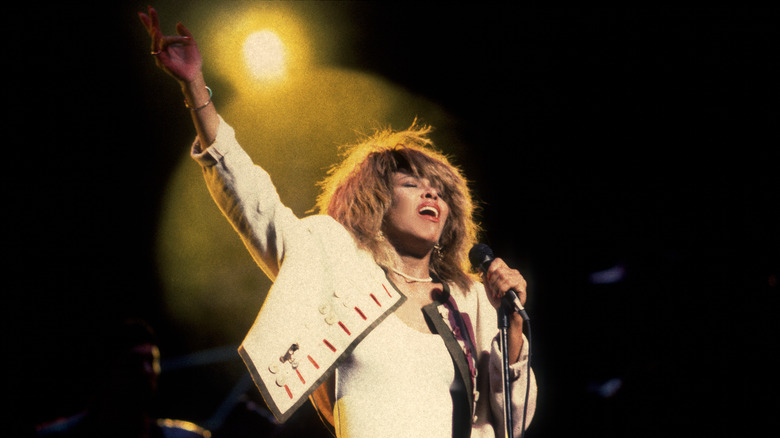 Paul Natkin/Getty Images
Once associated with a group for so long, it's not everyone that can make it solo. While there are the Beyoncés and Justin Timberlakes that make it through, others fade into oblivion. After Ike, that's what the world thought would happen to "The Best" singer — however, Tina Turner had a stunning transformation, becoming one of the greatest artists and performers of all time.
Ike had a specific vision that he wanted Tina to portray, one that didn't exactly fit the woman she was. According to The Guardian, "He aimed to pimp her out in their act as animalistic, feral, wild, and untamed," achieving this by dressing her up in long wigs that were reminiscent of "Tarzan" movies. While Tina still maintained her rock-and-roll roots, she traded the style for a short, blonde style.
Her music took on a blues and soul sound, one that was informed by her struggles and triumphs throughout life. She also took off to Europe, finding success and acceptance that she didn't have in the States. Speaking to Larry King in 1997, Turner said that she had much more fame in Europe, putting her on the same level as Madonna and the Rolling Stones.