Kim Kardashian Is A 'Hopeless Romantic' But Won't Be Rushing Into A Relationship Anytime Soon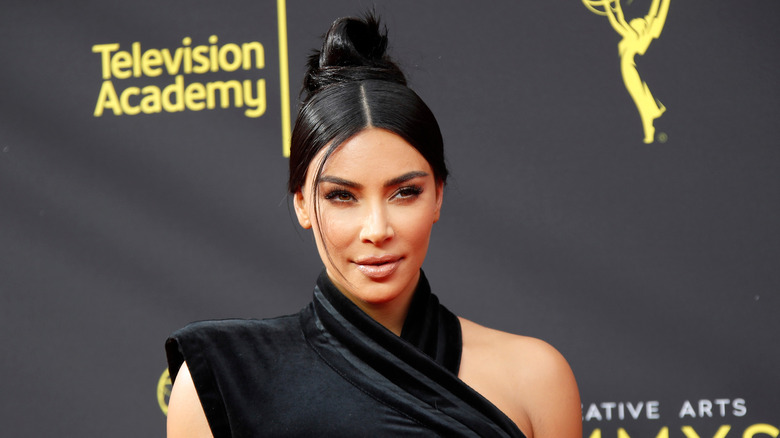 Kathy Hutchins/Shutterstock
As someone that's long been in the media, the public has followed Kim Kardashian's romantic highs and lows. Although she's had many highly-reported relationships, one of the most publicized was with rapper Kanye West. The long-time friends started dating in 2012, before tying the knot two years later. Romantically and creatively, they were a seemingly perfect pair. 
However, Kardashian ended up filing for divorce in 2021. Even though Kim Kardashian isn't confident she'll find love after a messy split from Kanye West, she remains optimistic. During the Season 3 premiere of their Hulu family reality show, "The Kardashians," the star told her sister, Khloe Kardashian, and former brother-in-law, Scott Disick, that she wasn't ready to date following her split from Pete Davidson. 
However, later episodes of the show and an Us Weekly report seemingly demonstrated that the media personality had someone new on her radar. Whether she really has a new boo or is just open to dating, there will always be other important people who hold a bigger place in Kim's heart regardless.
Kim Kardashian is still holding out for love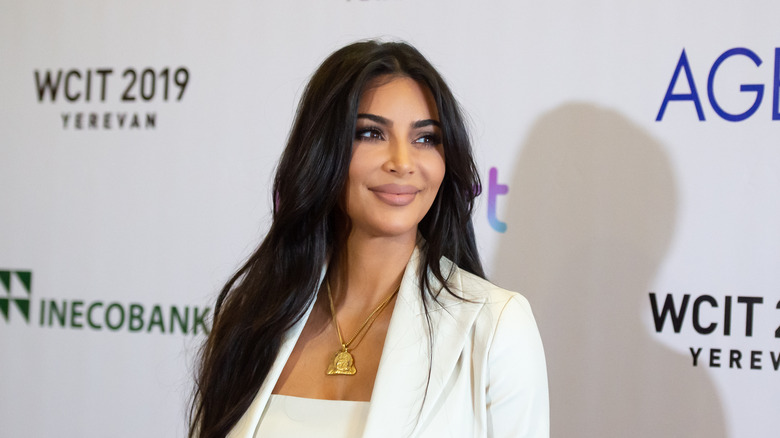 Asatur Yesayants/Shutterstock
After three marriages, it's perfectly reasonable for someone to throw in the towel and give up on love. Still, Kim Kardashian remains encouraged about her romantic prospects. The SKIMS founder discussed how she wants to find love in the future during an interview on the "On Purpose with Jay Shetty" podcast. Kardashian explained, "I think I'll always be a hopeless romantic and always want to be in love and definitely love sharing my life with someone, and love creating with someone." However, she's in absolutely no rush.
A longtime lover of love, the reality star first got married at the tender age of 19, to music producer Damon Thomas. The couple eventually split due to Thomas' abusive nature towards Kardashian. Despite going through such a horrific experience, Kardashian still went on to explore other relationships. As for her 72-day marriage to NBA player Kris Humphries, she admitted on "Watch What Happens Live" that she rushed into it: "I just thought, 'Holy s**t, I'm 30 years old, I better get this together. I better get married.'" 
Now, she's taking her time looking for romance with the knowledge that her life is already filled with immense love. As the beauty mogul told Shetty, "I'm really content. My babies make me happy, my family, my life. You know, experiences make me happy." 
Why did Kim Kardashian split from Kanye West?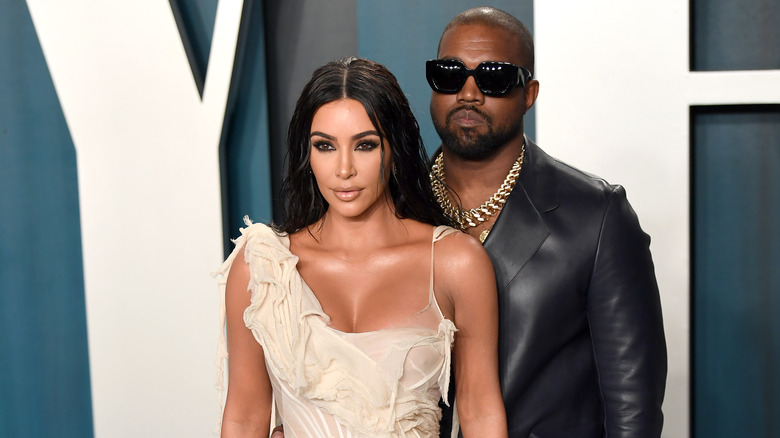 Karwai Tang/Getty Images
With Kim Kardashian's first two marriages, it wasn't too surprising that she ended up splitting from both men. While the business mogul felt pressured to marry Kris Humphries because of her age, Kardashian entered her allegedly abusive marriage with Damon Thomas while high on ecstasy. However, her marriage to Kanye West seemed like it gave real meaning to the adage "third time's the charm." 
As such, people were shocked upon finding out that Kardashian had filed for divorce. While problems had been brewing for a while, it was ultimately a huge fight two months prior that led to the decision. In an episode of "Keeping Up with the Kardashians" that aired a few months after she filed for divorce, Kardashian spoke about the frustrations of keeping up with the always-on-the-go rapper. 
"I just think he deserves someone who will support his every move and follow him all over the place and move to Wyoming. I can't do that," she said. Kardashian lamented reaching her breaking point: "I just honestly can't do this anymore. Why am I still in this place where I'm stuck for years? Like, he goes and moves to a different state every year." After splitting from West and seeking out love, it seems like Kardashian is no longer hopeless and stuck.