The Sandra Bullock Movie That Made Her Nervous About Social Media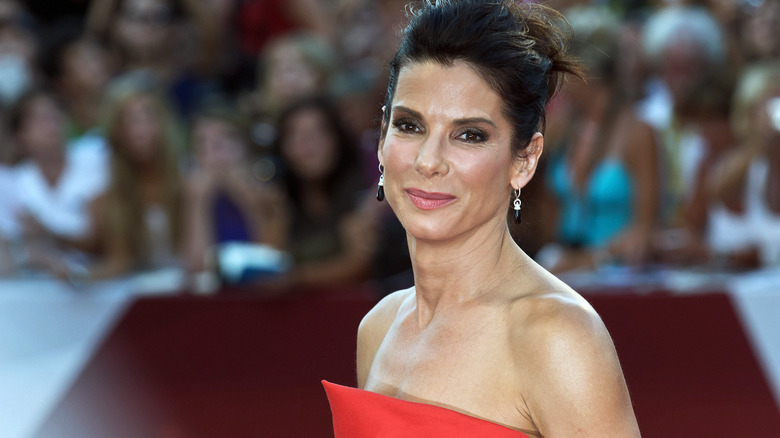 Silvi Photo/Shutterstock
From Ed Sheeran to George Clooney, many A-list celebrities find that social media can be draining, time-consuming, and just another arena for paparazzi and trolls to attack them. However, Sandra Bullock has an interesting reason to steer clear of what social media might have to offer. In one of Bullock's earliest major roles, she starred as Angela Bennett in the thriller, "The Net." The story follows Bullock as a computer programmer who gets tangled up in a government conspiracy. 
During filming, Bullock learned about the dark side of the internet and how it could even lead to death and destruction. Evidently, the movie was ahead of its time, and suffice it to say, Bullock took what she learned on set seriously. Her training for "The Net" opened Bullock's eyes to the dangers of social media that she still thinks about to this day. But she has some personal reasons for staying offline too. 
Sandra Bullock's hacker training heavily influenced her decision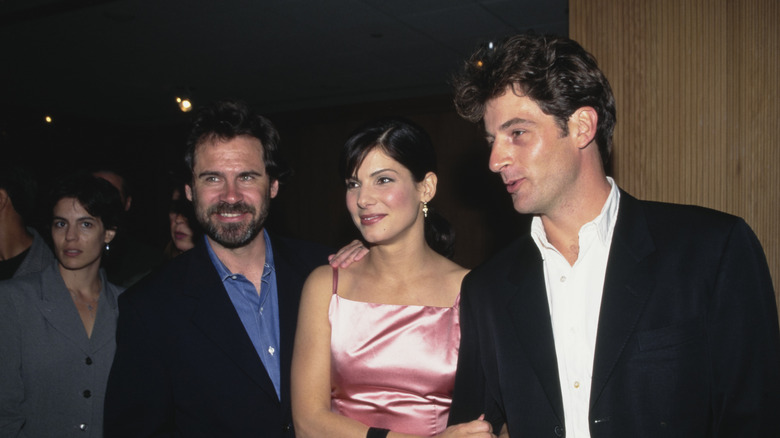 Michael Ochs Archives/Getty Images
Social media can be a fun way to communicate with the world for many, including celebrities. Facebook, Snapchat, Instagram, and TikTok have become entertaining and interactive platforms to share everything from the birth of your child to the latest dance craze. However, some stars just aren't that into the whole social media game, including Sandra Bullock. She opened up about her leeriness of social media when appearing on "The Jess Cagle Show" in 2022. 
The actor laughed with co-host Julia Cunningham, "You've just unearthed the social gem. I have been like, no one has asked me, so I figured they didn't want to know. I learned a lot. We met real hackers." While hacking might seem like old news nowadays, in 1995, it was a foreign concept that easily scared many from sharing their information online. 
Bullock went on to acknowledge how she's good at choosing movies that are ahead of their time and even hinted at buses with bombs from the action-packed thriller "Speed." Learning just what hackers are capable of with a limited network would make anyone a bit nervous to share their information on vast and far-reaching social platforms. But it's not the only thing keeping Bullock from hopping on the Instagram train. 
The actor isn't a fan of social media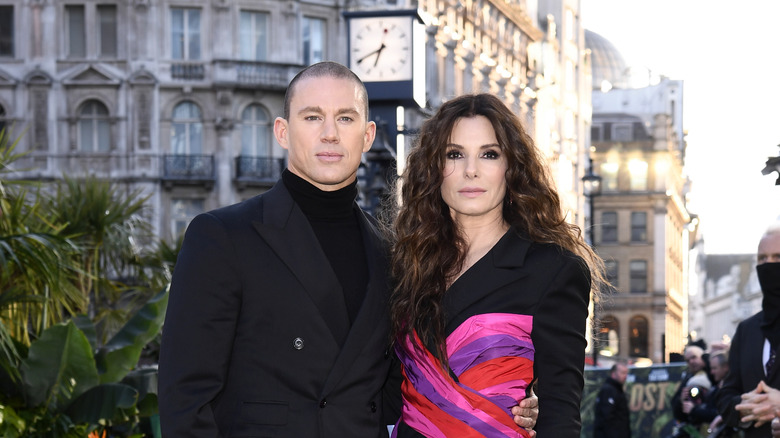 Gareth Cattermole/Getty Images
Playing Angela Bennett in "The Net" clearly influenced Sandra Bullock's decision to stay away from social media, but she also remains offline for personal reasons too. In 2018, she told InStyle: "I'm just lazy. But I'm going to get on it and troll my friends. Once my kids are using it, I'll know how to navigate it. I don't want to be naïve." She also pointed out how it can be a significant tabloid arena. While Bullock might not be on Instagram or TikTok, she frequently appears on her A-lister friends' accounts.
For example, she was featured on Channing Tatum's TikTok account in 2021 while filming "The Lost City." However, the great thing about showing up on others' accounts is you don't have to worry about reading the comments of online trolls, like Reese Witherspoon's daughter. Could you imagine having to moderate a celebrity account? It would be maddening. Bullock might just have the right idea.
Like many actors, Bullock learns a lot on the sets of her movies. So, she took what she discovered about the dark web to heart. Eventually, she might get an Instagram account, but for now, Bullock seems content to shy away from social media. Like she told InStyle, "I would have one glass of rosé and be spouting off like [slurs voice], 'This is not the truth!' I would have the 'nuh-uh' column."