Kody Brown Wanted TLC To Sue His Kids If They Spoke 'Negatively' About Him On Social Media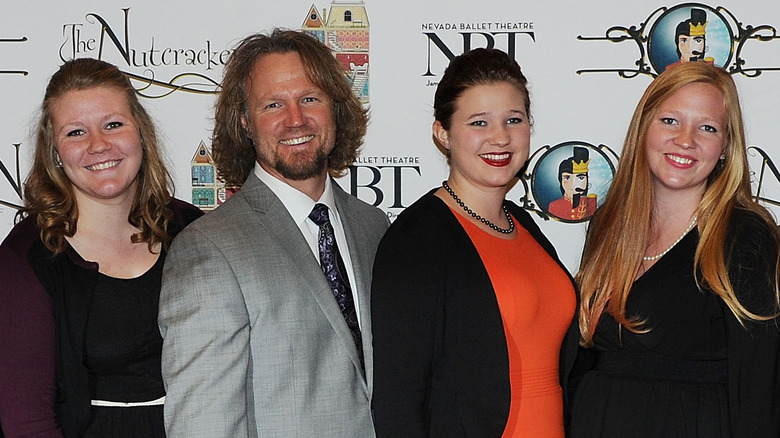 Denise Truscello/Getty Images
After Kody and Christine Brown's spilt in November 2021, the "Sister Wives" family has been in disarray. Since Christine parted ways, two of her fellow sister wives followed suit, as Meri Brown and Janelle Brown also pulled the plug on their commitment to Kody. Their breakup forced him into a monogamous marriage with his remaining wife, Robyn.
With the polygamous family in the public eye, backlash and negative comments are normal. They mostly come from internet trolls, and there is not much you can do about them, but Kody is taking matters into his own hands. The father of 18 pushed for TLC to hold his adult children legally responsible if they posted any negative statements about him. While slander and defamation are unlawful, the patriarch was targeting free speech. His efforts failed, and it only framed him to be controlling and manipulative.
Kody Brown petitioned contracts to limit his children's speech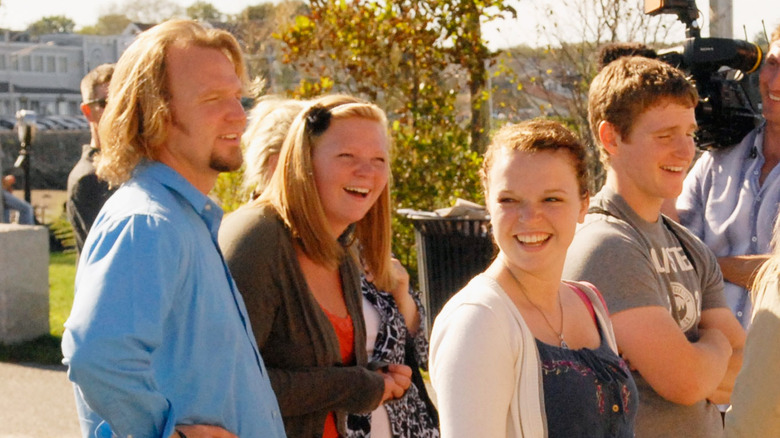 Stephen J. Cohen/Getty Images
In an interview with John Yates, Paedon Brown, Kody Brown's seventh child and Christine Brown's third, revealed that his father tried to censor him. He alleged that Kody spoke with TLC executives to legally limit what his adult children say about him online. "He's trying to discuss with them, trying to put in our contracts, that we are not allowed to say anything negative about him on our platforms," the only son from Kody and Christine's union revealed.
According to Paedon, TLC did not comply with Kody's request. The muzzle his father tried to create also stirred more drama with his mother. "He's fighting with mom about it because mom is saying you can't control our children," Paedon shared. Kody spent an hour on the phone with Paedon to get in his good graces since going through network officials and his mother didn't work. He tried the same tactic with his other adult children.
Paedon admitted Kody doesn't split time evenly with his kids, so getting a call from him was strange, but a good sign ... until he discovered his father's real intentions. "I realized he didn't call me because he wanted to talk to me. He called me because he doesn't want me talking negatively," Paedon told Yates. "It broke my heart again." With everything that has happened on and off camera, it is no surprise why Kody's offspring have much to say about him.
What Kody Brown's children said about him
The Brown children do not shy away from speaking their truth, especially not Christine Brown's kids. They have spoken against their father many times, airing the dirty laundry. "Any man of the house that has to say, 'I'm the man of the house,' is no true man of the house," Paedon Brown said in a TikTok. After shading his dad, he turned around and showed his mom love. "Me and my siblings say that my mom is a strong independent woman all the time." He is just one of many siblings who have taken their true feeling to social media.
"When I watch the episodes, I do tend to dislike him a little bit," Gwendlyn Brown admitted on her YouTube channel. In a reaction video to Season 17 Episode 15, Kody's stated that his biggest fear was poverty, and that left her unsure about their relationship. "It hurt my feelings a little bit. I was like you're not afraid that your children are gonna die and abandon you?" she questioned.
In a Patreon video, Mykelti Brown shared, "I think that my dad was a better father when I was younger." She attributed his waning skill to having too many children, which is a plausible theory. Regardless of the reason though, his behavior left many of his sons and daughters with poor memories. Kody must know that too, which likely triggered the attempt to restrict his children.