Heather Rae Felt 'Second' To Christina Hall When Her Romance With Tarek El Moussa Began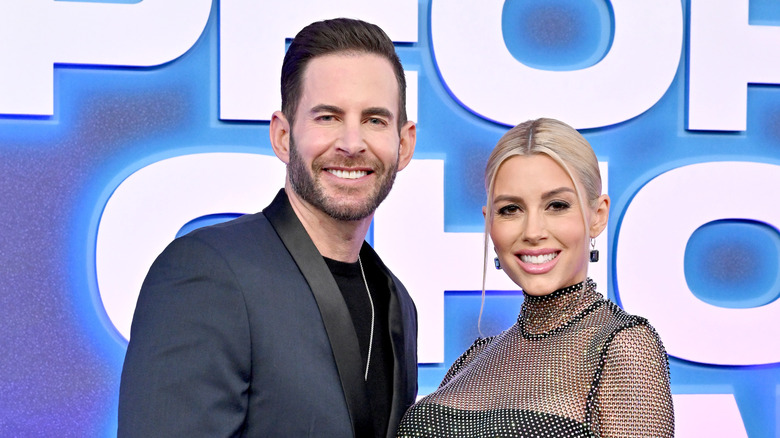 Axelle/bauer-griffin/Getty Images
Heather Rae and Tarek El Moussa have been openly sharing their blissful marriage on reality television since embarking on their whirlwind romance in 2019. But the same can't be said for their rocky relationship with Tarek's ex-wife Christina Hall. HGTV fans have gotten an inside look into the El Moussas' lavish 2021 wedding and the El Moussas have done a great job at sharing the highs of their marriage on HGTV's "Flipping El Moussas." The show follows their real estate adventures and at-home dynamic with their new baby boy and Tarek's two children whom he shares with Hall. 
But co-parenting with Hall hasn't always been easy. Tarek and Hall share their daughter, Taylor, and son, Brayden. The pair have been co-parenting their children since their split in 2016 while dating new people. Tarek moved on with Heather three years after their breakup, and Hall has gotten remarried twice since finalizing her divorce with Tarek in 2018. Heather has boasted to Us Weekly about the strong familial bond she developed with Tarek's two children and explained how seriously she takes her role as a stepmom. The shared responsibility of co-parenting has even led to shouting matches at Brayden's soccer game, as captured by Daily Mail. The tension between Heather and Hall might've already been lingering when the Netflix star was first introduced to the El Moussa kids. 
Heather would always think of the ex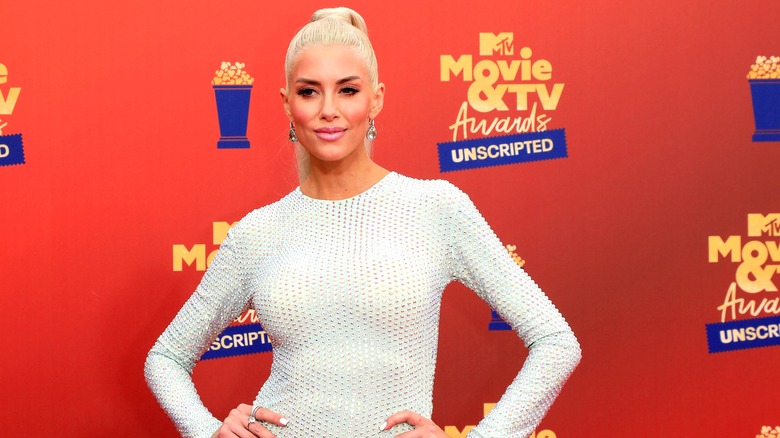 Kathy Hutchins/Shutterstock
Heather Rae El Moussa had her own reservations when becoming a stepmom to Tarek El Moussa's two children with Christina Hall. The "Selling Sunset" star has admitted to the insecurities she initially felt when building a bond with Taylor and Brayden El Moussa. "I felt like I was always second," she revealed on Today All Day's series "The New Rules" in November 2022. Heather was pregnant with her and Tarek's son at the time and had already been serving as stepmother to Tarek's two older children for two years when she made the confession. While Heather knew Tarek was in love with her, she couldn't ignore the long history he shared with Hall prior to meeting her. Also considering how high-profile Tarek and Hall's marriage and divorce was, Heather admitted how she would "always kind of think of the ex." 
But with no one else making Heather feel like she came second to Hall, she had to "navigate my feelings along" about being with Tarek, serving as a stepmother, starting her own family, and sharing all of this with the world on reality television. While there have been many ups and downs between Hall and the El Moussas, Heather notes how the two have built their own bond due to their shared love for the kids. Things became a lot better between Heather and Hall once the "Christina on the Coast" star "realized how much I love the kids," Heather shared. 
Heather and Christina celebrate daughter's graduation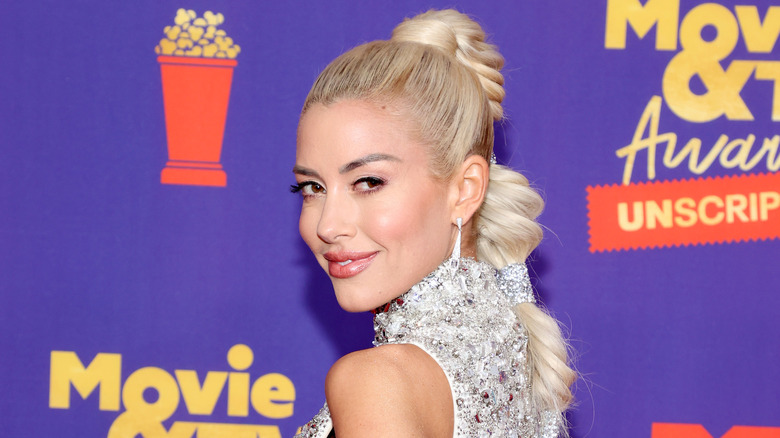 Amy Sussman/Getty Images
By June 2023, Tarek and Heather El Moussa joined Josh and Christina Hall to attend Taylor El Moussa's graduation. Heather shared a photo expressing how proud the blended family was of Taylor, 12, who was headed to junior high school, Today reports. The family moment also confirmed nothing had changed regarding how Heather feels about her stepchildren after welcoming her son Tristan El Moussa in January 2023. Fans started noticing how much Heather would post photos of Tristan on social media instead of her stepchildren, which she later confirmed was only because Taylor and Brayden were away at school while she cozied up with her infant son at home (via Today.com).
Heather noted how tired she's been as a new mom, and by the time the El Moussas are enjoying dinner together, the last thing on her mind is to take photos of all three El Moussa kids. When it comes to how Hall reacted to Tarek and Heather welcoming a child of their own, the HGTV star congratulated them, Tarek revealed to Us Weekly. Things are good between Heather and Hall, as long as it's about the children.