What Only True Fans Know About Hallmark's Scott Wolf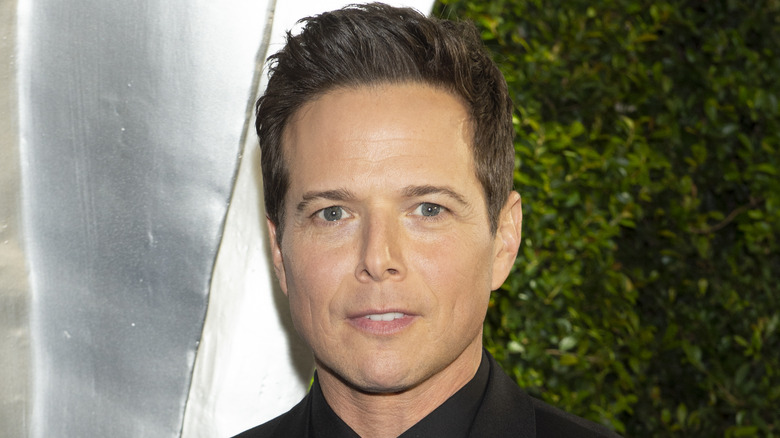 Michael Bezjian/ Getty Images
In 2019, the Hallmark Channel introduced a new actor as a member of its family — Scott Wolf. Wolf starred in "A Christmas Love Story" for the channel's "Hallmark Hall of Fame Premiere," marking his very first film with the network. His character, Greg Scanton, is a single father who had recently lost his wife. This heartwarming holiday movie follows the love story between him and Kristen Chenoweth's character, Katherine Clark. In an interview on Hallmark's "Home and Family," Wolf explained that he and Chenoweth had a wonderful time filming the movie. Wolf remarked, "We just had this great ability to just drop in with each other and the rest of the world would fade away."
He revealed that he felt more than welcome on the Hallmark set. According to the "Home and Family" interview, Wolf is a long-time, dear friend of Jennifer Aspen, who wrote and produced "A Christmas Love Story." It turns out Aspen isn't the only member of the Hallmark family who Wolf goes way back with.
How Scott Wolf got his start in acting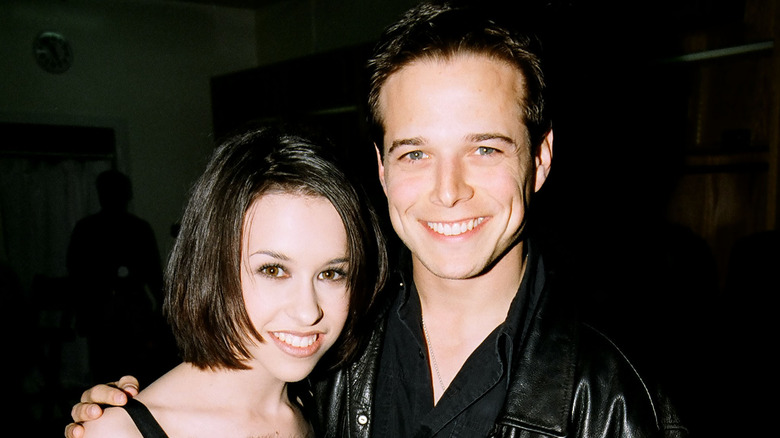 Jeff Kravitz/ Getty Images
Born June 4, 1968, in Boston, MA, Scott Wolf grew up in West Orange, New Jersey, and attended college in Washington D.C. at George Washington University. In the early days of his career, Wolf moved out to Los Angeles, California, performing regularly at a local theatre. He broke into television in the early '90s playing a minor but recurrent character in the wildly popular '90s sitcom "Saved by the Bell." By 1994, Wolf had caught the attention of television producers and was cast as Bailey Salinger in the television drama "Party of Five," playing the sibling of fellow Hallmark star Lacey Chambert.
Since the series came to an end in 2000, Wolf has garnered a long list of television credits. Some of the most notable include his parts in "Everwood," (2002— 2006) "The Nine," (2006), "Lost" (2004 — present), and "Nancy Drew" (2019-2023).
At Hallmark, Scott has come full circle in his acting journey. For the second time, Wolf is playing the older brother of Lacey Chabert and will likely be her new favorite co-star in the 2023 holiday special, "A Merry Scottish Christmas." In an interview with Variety Magazine, Wolf remarked, "Working with Lacey on 'Party of Five' was one of my favorite experiences. Reuniting after all of these years to tell such a beautiful story together is a dream that I'm so glad is coming true." 
Scott Wolf's personal life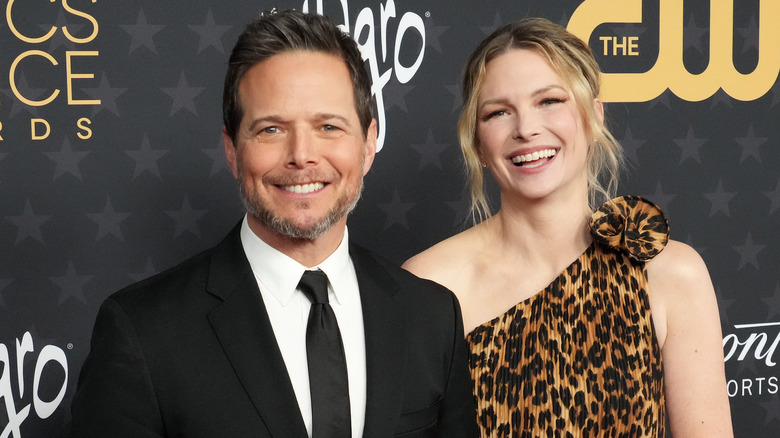 Jeff Kravitz/ Getty Images
Although Scott Wolf has continued to pursue his love for film and appear on television, he has intentionally kept himself out of the Hollywood tabloids all these years. While appearing on "Party of Five," fans obsessed over the young Wolf, designating him as the new celebrity teen hottie. However, Wolf did not grow accustomed to the media's invasion of his privacy. He chose to take a step out of the media spotlight and left his fans out of his personal life when they wondered what happened to the cast of "Party of Five?" 
One of the forces in his life that has kept him grounded is his wife, Kelley Wolf. In 2004, the couple married. While in conversation with The Daily Beast, Scott claimed that Kelley "saved him," allowing him to open up and embrace vulnerability in their relationship. Previously an actress herself, today Kelley owns a successful coaching company and is the podcast host of FLOW: Finding Love Over Worry. The two have raised three children and reside in Park City, Utah.