Pat Sajak Has A Much Different Career Focus After Wheel Of Fortune Exit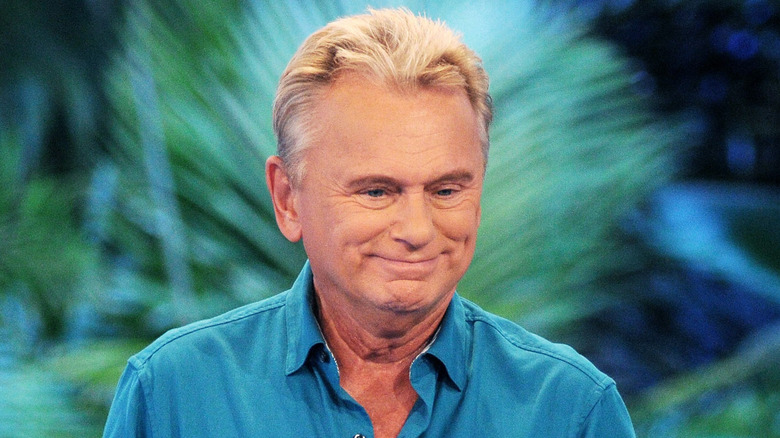 Gerardo Mora/Getty Images
Vanna White and Pat Sajak are the faces of "Wheel of Fortune." They have been a part of the game show family since the early 1980s. It is hard to imagine one of America's most popular competitions without them, but after a career that ran in two centuries and spanned four decades, Sajak is hanging up his coat. The host, welcomed into our homes every weeknight, announced his retirement in June.
He tweeted, "Well, the time has come. I've decided that our 41st season, which begins in September, will be my last. It's been a wonderful ride, and I'll have more to say in the coming months. Many thanks to you all. (If nothing else, it'll keep the clickbait sites busy!)"
His retirement doesn't seem to be an endless vacation. Sajak has two jobs post-hosting. He will still be behind the scenes on "Wheel." However, the other role is far from his work on the primetime show. The celebrity will lead a small private Christian liberal arts college.
From TV host to college chairman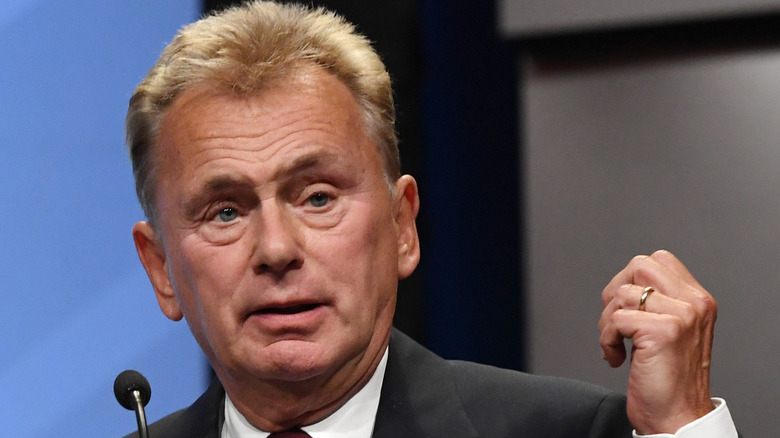 Ethan Miller/Getty Images
Pat Sajak joined the board of Hillsdale College in 2003, where he served as the vice president of the committee. He later became the chairman of the conservative Michigan institute in 2019 after his predecessor William Brodbeck retired. Now with his hosting days behind him, the TV personality can focus on his leadership duties.
"Hillsdale College is fortunate to have an even closer relationship with Mr. Sajak," the Executive Director of Media Relations and Communication for Hillsdale, Emily Slack, told The New York Post. "Since 2019, we have benefitted from his wisdom, intellect, and good humor as chairman of Hillsdale's board of trustees." While Sajak continues the legacy of leadership in Michigan, he is also serving at the "Wheel."
"Pat has agreed to continue as a consultant on the show for three years following his last year hosting," Suzanne Prete, the EVP of Game Shows at Sony Pictures Television, said in a statement to People. "So we're thrilled to have him remaining close to the 'Wheel of Fortune' family!" Fortunately, the Sajak touch will still be there. He will be much help as Ryan Seacrest fills the coveted spot.
Ryan Seacrest takes over Wheel of Fortune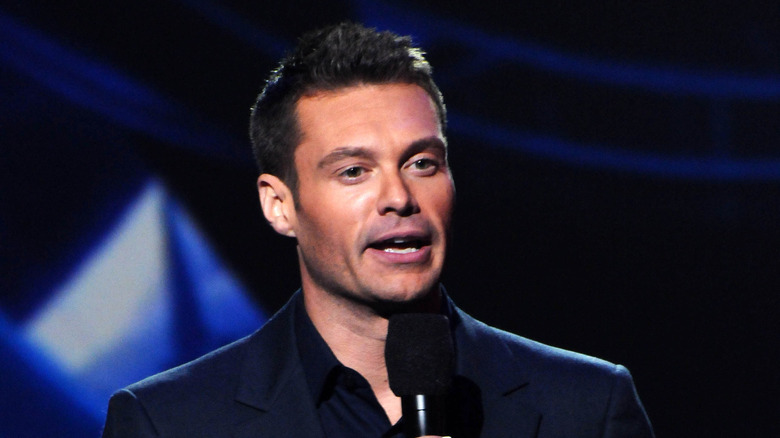 s_bukley/Shutterstock
Chuck Woolery was the original host of "Wheel of Fortune." He started the gig in the 1970s after the show creator, Merv Griffin, pleaded with him to come on. It was a great run that ended over money. Griffin quit after his request for a $10,000 weekly salary fell through, opening the door for Pat Sajak. Now another popular face is taking the reins.
Ryan Seacrest has hosted several projects on TV and radio, including "Live!," "American Idol," and "Dick Clark's New Year's Rockin' Eve." Now "Wheel of Fortune" is fitting into his massive portfolio. "I'm truly humbled to be stepping into the footsteps of the legendary Pat Sajak," he shared on Instagram. "I can't wait to continue the tradition of spinning the wheel and working alongside the great Vanna White," he added. Seacrest's post came with reassurance as White's "Wheel of Fortune" future was next up for negotiation after Sajak's retirement news.
The longtime host also gave his mark of approval. Sajak tweeted, "I'm looking forward to my final season starting this fall, and then handing over the car keys to Ryan Seacrest in September of 2024." It won't be the same without the Pat-Vanna duo, but with Seacrest on board, "Wheel of Fortune" is in good hands.