Chelsea Clinton Had High Hopes For Her Friendship With Ivanka Trump In 2016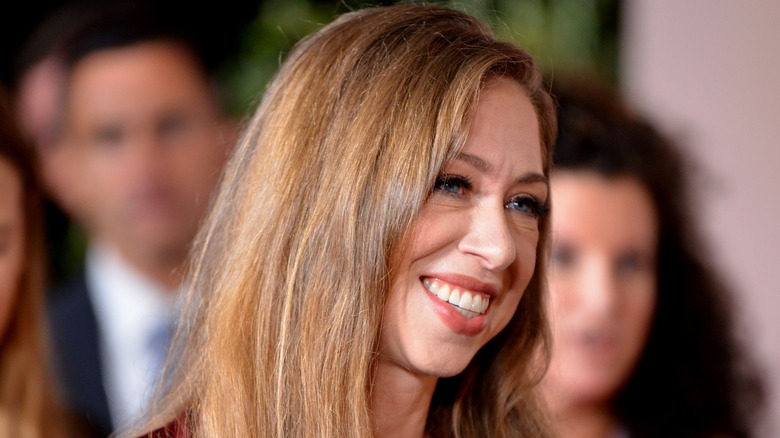 Chelsea Guglielmino/Getty Images
Considering they're both the daughters of former presidents, it isn't that surprising that Chelsea Clinton and Ivanka Trump were formerly friends. However, when you factor in that Clinton's mom and Trump's dad were very much political enemies, things start to get a little weirder. Ahead of the 2016 election, Clinton seemed optimistic about her friendship with Trump when speaking to E! News. 
"I probably won't talk to her before Election Day, but I'll absolutely talk to her after Election Day," she shared. "Our friendship started before politics, so it will last beyond politics." Despite her confidence in their friendship, Clinton did nod to her and Trump's opposed political stances too. 
"We clearly have different views about what we think is the right answer and the right direction for our country, so I'm going to do everything I can to support my mom between now and when the polls close on Tuesday," she continued. However, Chelsea and Ivanka stopped speaking a while ago, and, despite Clinton's words, it seems that the 2016 election did indeed make things more complicated.
The former first daughters were casual friends once upon a time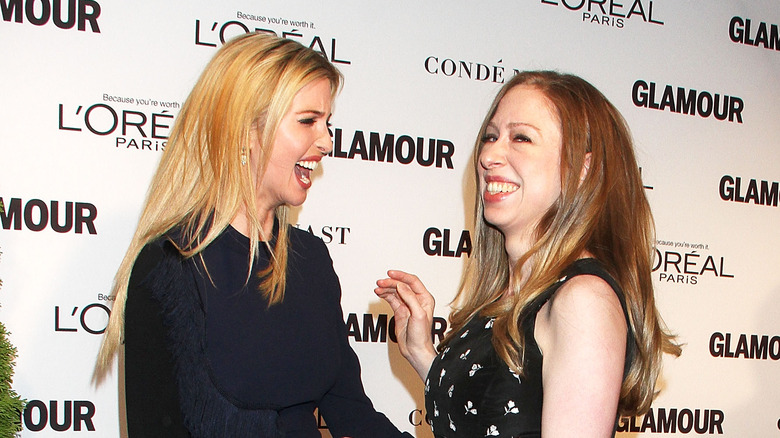 Laura Cavanaugh/Getty Images
Interestingly, when asked about her friendship with Chelsea Clinton in July 2016, Ivanka Trump told People that it "has never been about politics," adding, "I don't expect it will be about politics in the future." It seems that both Clinton and Trump believed that their relationship could survive the 2016 election due to the fact it was based on mutual respect rather than political beliefs — as we now know, this clearly wasn't the case.
According to People, Clinton opened up a little more about her former friendship with Trump on "Watch What Happens Live." Referring to a time before the fateful 2016 election, she described Trump as a friend. "I mean, she's not the person I called when I was curious about something for my kids or was debating a life decision, but we were definitely friends," Clinton clarified. 
However, things took a turn when, according to Clinton, Trump "went to the dark side." Clinton additionally revealed that the last time she spoke to Trump was in November 2016, adding that it was Trump who called her after the election rather than the other way around.
Their friendship soured when Donald Trump won the election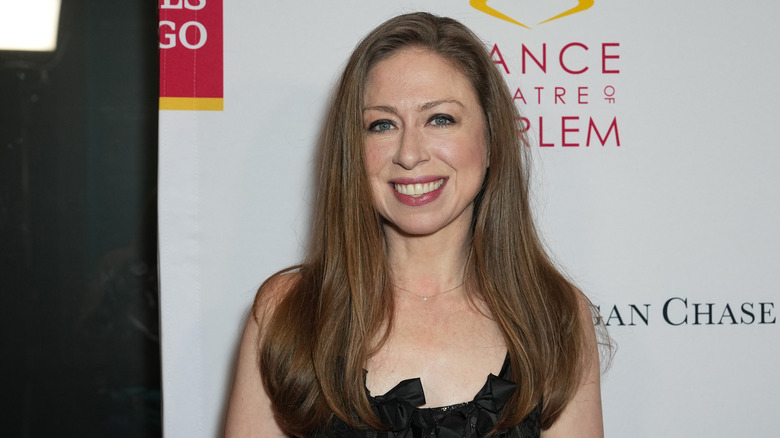 John Nacion/Getty Images
Moreover, there clearly isn't much goodwill between the pair these days. In another "Watch What Happens Live" appearance, Chelsea Clinton confirmed that she and Ivanka Trump were speaking at the beginning of the 2016 campaign, implying that their friendship began to deteriorate as things got heated between their parents. However, Clinton also considered Trump to be implicated in her father's actions and stated that she didn't want a friend like that. 
Because of this, it appears that Clinton felt upset about Trump standing by her father's actions when the actions in question, are, as Clinton put it, "fundamentally corrupt." Nevertheless, the former first daughter also asserted that she by no means puts Ivanka and Donald Trump on the same level, insinuating that it was more Ivanka's continued support of her father that was the final straw.
Clinton and Ivanka may have had high hopes of staying in touch back in 2016, but clearly, the obstacles just became too much for their friendship to survive.