The Reason Chelsea Clinton Stopped Speaking To Ivanka Trump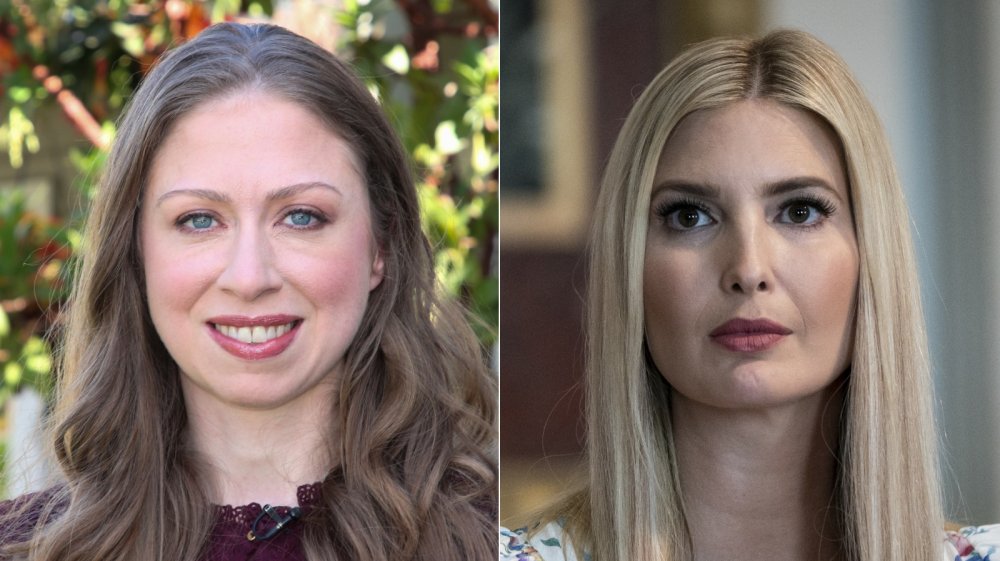 Paul Archuleta, Drew Angerer/Getty Images
It's hard to believe that Chelsea Clinton and Ivanka Trump were ever on good terms, let alone friends, but the two presidential kids used to be pals. In fact, so were their parents. Long before Hillary Clinton and Donald Trump were political rivals, she was in attendance at his 2005 wedding to Melania Trump.
In 2015, Clinton said that she and Trump weren't letting their parents' politics come between them. "Friendship is always more important than politics," she told People. "I learned that growing up, watching my parents be friends with people across the political spectrum in Arkansas."
The following year, when the rivalry between their parents — both presidential hopefuls at the time — began to really heat up, Trump maintained that she and Clinton were on good terms. "We are [friendly]," she told People. "There's certainly tremendous intensity around both of our lives right now."
Chelsea Clinton has no interest in renewing her friendship with Ivanka Trump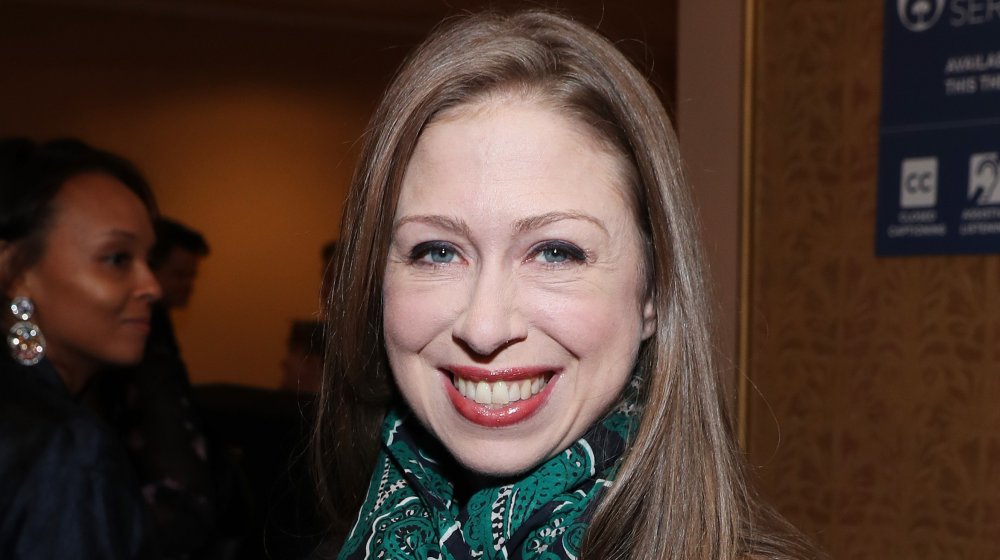 Bennett Raglin/Getty Images
Clinton told Cosmopolitan earlier in 2016 that she was confident she and Trump would remain friends after the campaign, but that they didn't talk about politics "because that's not where our friendship began and it's certainly, thankfully, not where our friendship will end." Clinton and Trump were a little too optimistic about the future of their friendship, though. Not only are the two no longer friends, but they're not even on speaking terms.
"I've not spoken to her since 2016," Clinton revealed in a recent appearance on Watch What Happens Live with Andy Cohen. "I have no interest in being friends with someone who is not only complicit, but actively taking part in this administration's everyday collision of cruelty and incompetence."
She added, "We were in touch at the beginning of the campaign, but it's just really hard when there's someone who's actively embracing their candidate, whether it's their father or not, who is trafficking in racism and sexism and anti-Semitism and Islamophobia and homophobia and transphobia and conspiracy theories and lies, and is so fundamentally corrupt."