Days Of Our Lives Forgotten Romance: Brady And Melanie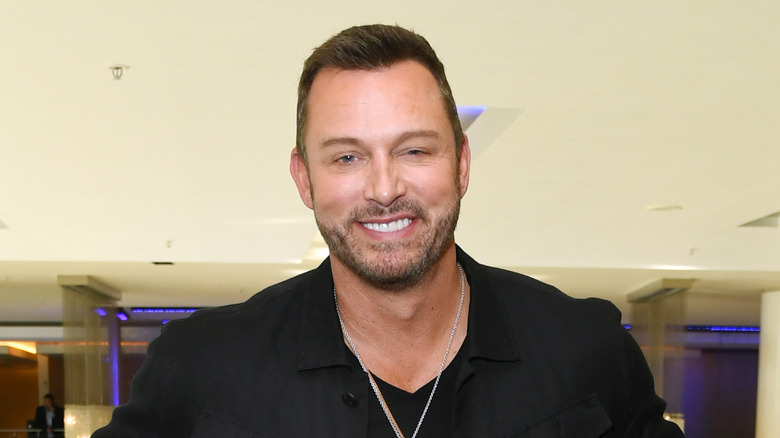 Jc Olivera/Getty Images
"Days of Our Lives" viewers have grown accustomed to watching their favorite characters switch romantic partners over and over again. One character that always seems to be swapping relationships is Brady Black (Eric Martsolf). Over the years, Brady has loved many women, including some beloved Salemites such as Chloe Lane, Nicole Walker, Theresa Donovan, Kristen DiMera, Madison James, and Arianna Hernandez. He even had a forgotten romance with Melanie Jonas (Molly Burnett).
For her part, Melanie has also been quite the relationship hopper. In addition to her romance with Brady, she has also dated men like Nathan Horton, Nick Fallon, Chad DiMera, Dario Hernandez, and Philip Kiriakis. She was also known as a wild party girl during her days in Europe before coming to Salem.
Although Brady and Melanie had a complicated dating history, the two felt a connection upon meeting, and their romance went on to cause some big drama in Salem. Although the romance wasn't built to go the distance, the couple did have their endearing qualities and entertained fans throughout the duration of their relationship.
Brady and Melanie worked together at Titan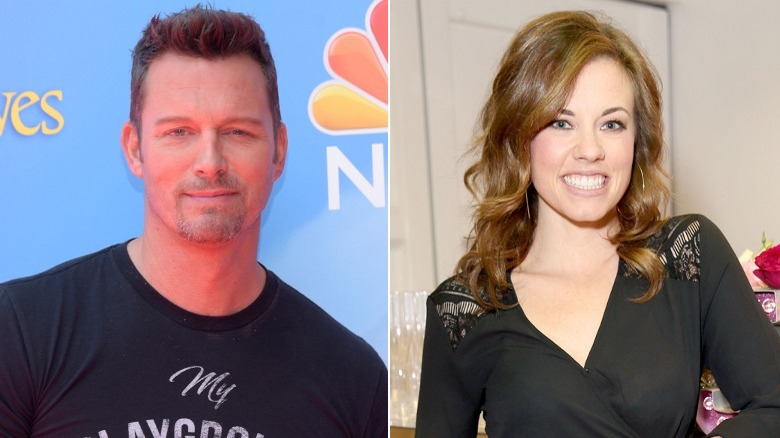 Michael Tullberg/Getty & Rachel Murray/Getty Images
Brady Black first met Melanie Jonas when she came to work at Titan Industries, the company owned and operated by Brady's grandfather, Victor Kiriakis (John Aniston). At the time, Melanie was much more interested in Brady's uncle Philip Kiriakis (Jay Kenneth Johnson). However, he wasn't into Melanie because he was in a serious relationship with someone else. Brady and Melanie forged a very strong friendship and helped each other through some of the toughest times in their lives. Brady even gave Melanie away when she eventually married Philip. Although they were romantically involved with several other people during their friendship, Brady and Melanie remained very close. During a time when they both found themselves single, they took their friendship to the next level and decided to begin dating.
Most of their friends and family were extremely happy for them. However, Brady's ex-wife, Theresa Donovan (Jen Lilley), was not thrilled about the couple's relationship. Theresa's jealousy over Brady's relationship with Melanie caused some issues for the couple. Eventually, Melanie overheard Theresa talking on the phone and learned that she believed she had been pregnant with Brady's child, although she no longer was. Melanie began investigating the situation and discovered a huge secret about her boyfriend.
Melanie helped reunite Brady with his son
Michael Tran/Getty Images
Melanie Jonas had a gut feeling that something was going on with Theresa Donovan and Brady Black when she began investigating Theresa's pregnancy claims. Melanie eventually found out that Theresa had been pregnant and that Brady's obsessed ex-girlfriend Kristen DiMera (Eileen Davidson) had stolen the embryo after drugging Theresa. After telling Brady her findings, Melanie accompanied him to Italy, where they sought out Kristen. While there, Kristen admitted to Brady that she stole the embryo and gave birth to his and Theresa's son. Thanks to Melanie, Brady and Theresa were reunited with their baby, whom they named Tate.
Eventually, Melanie decided to step back from her romance with Brady to allow him and Theresa to become a family with their baby boy. Melanie and Brady had an emotional goodbye as she revealed that she was leaving Salem. Melanie also had tearful final scenes with her father, Daniel Jonas (Shawn Christian), and grandmother Maggie Horton Kiriakis (Suzanne Rogers).
Since Melanie's exit from Salem, Brady has moved on to several other relationships. However, some fans would likely be interested in seeing Melanie return home to reconnect with Brady, whether they rekindle their friendship or another romance.