Whoopi Goldberg Helped Meagan Good Through Her 'Painful' Divorce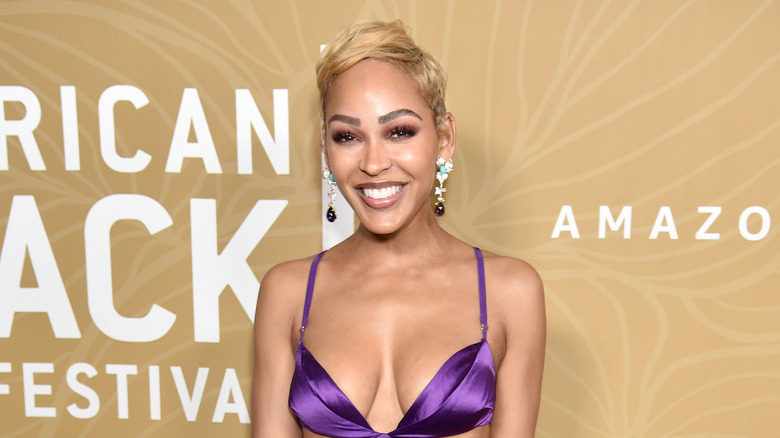 Gregg Deguire/Getty Images
Actor Meagan Good thought that her marriage would last forever. She said "I do" with film producer DeVon Franklin in 2012, and the two remained married for nearly a decade. But in late 2021, the couple filed for divorce. "After much prayer and consideration, we have decided to go into our futures separately but forever connected," the couple said in a joint statement, via USA Today. "There's no one at fault; we believe this is the next best chapter in the evolution of our love. We are incredibly grateful for the life-changing years we've spent together as husband and wife."
Good said she was devastated and described the divorce as one of the most difficult experiences she had ever faced. On top of the technicalities of filing for and managing the emotional stress of divorce, Good had work. She continued acting through the matter. During this time, she relied on friends' support, one of whom was none other than EGOT winner Whoopi Goldberg.
A friendship that offered hope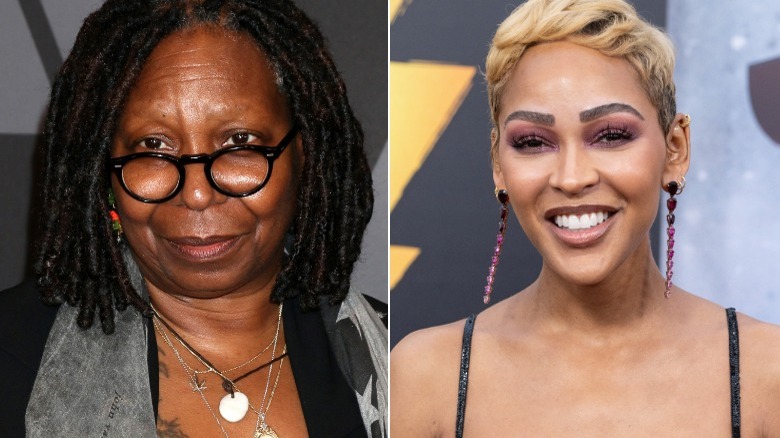 Amanda Edwards/Getty & Kathy Hutchins/Shutterstock
Meagan Good and Whoopi Goldberg met over 30 years ago and have developed a friendship since. Goldberg saw Good struggling after the divorce and offered her support, reminding her that there was so much that life had in store for her. "I've learned a lot about myself. I've rediscovered myself in a lot of ways. Also I gotta say again, Whoopi was very instrumental in that," Good said on an episode of "The View" (via People). "We had some really good conversations I needed to have that were illuminating for me and eye-opening for me."
Navigating her changing world after the divorce was challenging, but through it all, Good remained optimistic. She relied heavily on her faith in God to bring her hope in addition to the support of her friends and family. This faith enabled her to move forward, even when things seemed to be falling apart. "Not everything makes sense to me right now but ... I'm excited to see what this next act of life is going to be and what God has in store and that's all I can really do," Good said in a Twitter Spaces chat (via Complex). "But even in doing that, I do have gratitude and so much joy in my heart for these past 11 years that DeVon and I have been together."
Divorce was a long time coming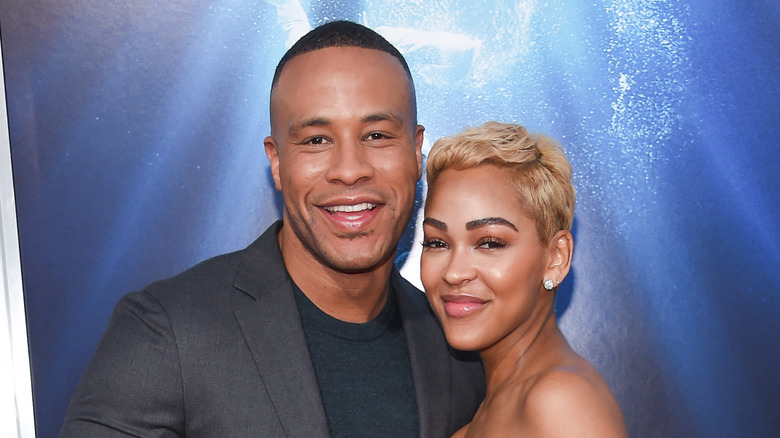 DFree/Shutterstock
DeVon Franklin also opened up publicly about how he handled the divorce. Like Meagan Good, he had a difficult time too. He hadn't imagined separating from Good after tying the knot. "So to live in the 'I don't,' you don't know what it's like until you do," he told People. He went on to describe a time where he bought property and nearly burst into tears when he saw "unmarried man" written next to his name.
The dissolution of Good and Franklin's marriage was not a surprise to those close to them. Busy work schedules that prevented them from seeing each other had been the norm. "When they did have time in their schedules, it'd often just be hours that they would be able to spend quality time together," an anonymous source told People. "It's sad but it's been a long time coming ... After so long together, it's a big life change for both of them obviously."