Jennifer Aniston's Complicated Feelings About Rachel From Friends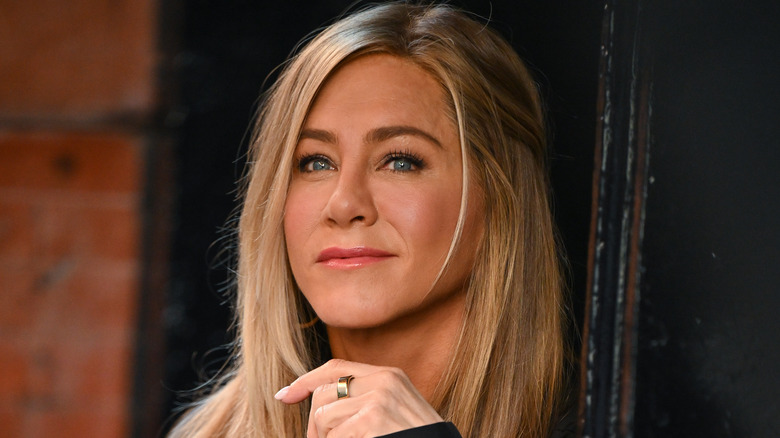 James Devaney/Getty Images
Jennifer Aniston has famously starred in projects such as "The Object of My Affection," "Picture Perfect," "Horrible Bosses," "Cake," "Murder Mystery," "The Breakup," and so much more throughout her decades-long career in Hollywood. However, the actor knows that she'll forever be known as Rachel Green from "Friends," causing Aniston to have some complicated feelings about the iconic character. Aniston and her co-stars Courteney Cox, Lisa Kudrow, Matt LeBlanc, David Schwimmer, and Matthew Perry all soared to fame due to the beloved television show, which ran on NBC for 10 seasons.
Over the years, Rachel became one of the most popular characters on TV, and fans were inspired by everything from Rachel's wardrobe to her hairstyles, her glamorous job, and her taste in men. However, when the series ended in 2004, the actor admitted that she had a hard time shaking the character, despite the love she has for Rachel.
"I always love Rachel and go back to Rachel," the "Morning Show" star told Stellar magazine in 2023 (via Bustle). "I can't escape her, actually," Aniston continued, adding that she likely wouldn't ever want to reprise the character again. "I feel like I have done them all; wrap them up and put them in a neat pile and put them away," the actor stated.
Jennifer Aniston struggled to move away from her Friends role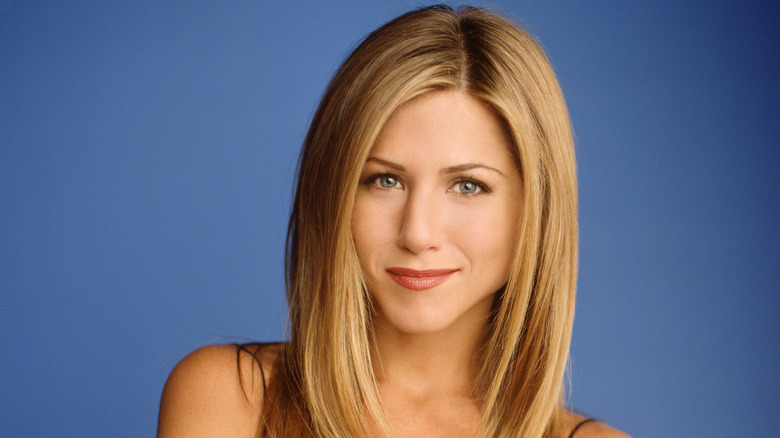 Getty Images/Getty Images
During an interview with The Hollywood Reporter's Drama Actress Roundtable, Jennifer Aniston opened up about how hard it was for her to shed the character of Rachel Green and move past her fan-favorite "Friends" role in subsequent projects. "You just exhaust yourself," she acknowledged. "I mean, I could not get Rachel Green off of my back for the life of me." In fact, Aniston revealed that one of the reasons that she stood in Rachel's shadow was the popularity of the show, as well as the near-constant reruns. 
"I could not escape 'Rachel from Friends,' and it's on all the time and you're like, 'Stop playing that f****** show!'" she quipped. The lovable star also confessed that she struggled with being typecast after "Friends," and that there were times when she doubted herself, believing that maybe she was only good at playing Rachel as part of an ensemble cast that hung out in a New York City apartment.
However, when Aniston landed the leading role in the comedy-drama "The Good Girl," she felt empowered by it and was finally able to show that the depth of her acting ability went far beyond her TV alter-ego. In the movie, Aniston's character is a married woman who finds herself bored in life and carries on an affair with her young co-worker, thereby pulling away from everything that Rachel was.
The beloved actor no longer cares what people think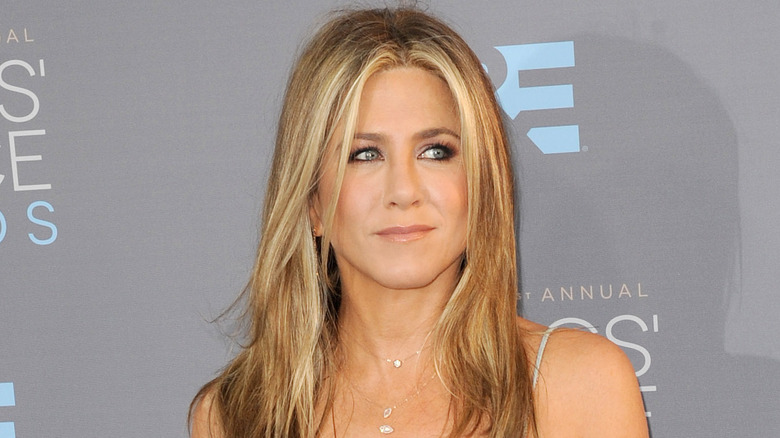 Tinseltown/Shutterstock
Jennifer Aniston also noted that the end of "Friends" marked a new chapter in her life,  and she felt a sense of relief while filming "The Good Girl" because it allowed her to break out of the character that had dominated her life for a decade. "'The Good Girl' was the first time I got to really shed whatever the Rachel character was and to be able to disappear into someone who wasn't," she said during the Hollywood Reporter Roundtable. "That was such a relief to me." 
Aniston went on to add that playing such a drastically different character was something that she wanted to do to prove to everyone, including herself, that she could be more than Rachel Green. Now that the TV icon has been in the business for several decades, she has learned many lessons about herself and her craft. Nowadays, Aniston finally understands that she doesn't have to please everyone or be anything for anyone else. 
"I just fought with myself and who I was in this industry forever, and it was constantly about trying to prove that I was more than that person. But there is such a freedom in getting older because you just stop giving a crap," she explained. Naturally, "Friends" will always be a huge part of Aniston's life and career, but she's become more than just her best-known character in the intervening years and is rightfully proud of her progress.