Where You've Seen Alexandra Breckenridge Before Starring In Virgin River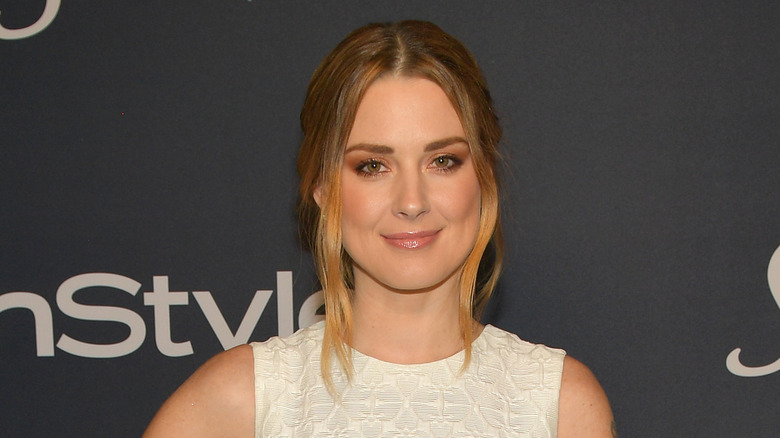 Matt Winkelmeyer/Getty Images
Alexandra Breckenridge has won over the hearts of "Virgin River" viewers with her portrayal of nurse practitioner Mel Monroe. When fans first met Mel, she had just moved to Virgin River to escape the pain of her past (via Netflix). The character had recently suffered the death of her husband as well as a pregnancy loss and looked to move out of the big city for a change of pace. Mel took a job offer to help the town's sole doctor, Doc Mullins, and ended up finding a beautiful life for herself among the residents. Of course, she met local bar owner Jack Sheridan (Martin Henderson), a former U.S. Marine, and the two quickly began to have feelings for each other. Over the seasons, Mel and Jack have become one of Virgin River's most beloved couples, but the pair have also had to deal with some serious drama including Jack's ex-girlfriend Charmaine, Mel's work issues, Jack getting shot, and their past traumatic events.
Of course, the Netflix series was far from the first project for the actor. While "Virgin River" fans have loved watching Breckenridge in the role of Mel, some may be wondering why she looks so familiar and where they've seen the actor before. Chances are you have tuned into something that Breckenridge has been part of as she's been in several movies and TV shows since her first appearance onscreen in the TV movie "Ghosts of Fear Street" in 1998.
Alexandra Breckenridge appeared on some fan-favorite teen dramas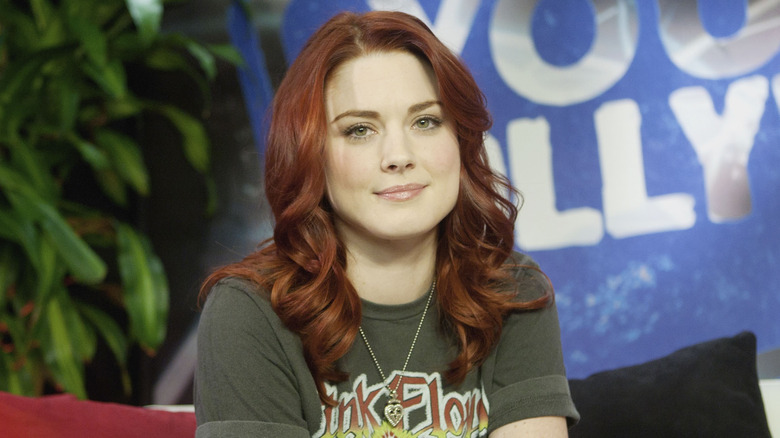 Young Hollywood/Getty Images
In the early days of Alexandra Breckenridge's career, she appeared on some of the most popular teen and young adult dramas on television. The actor landed roles as Kate Douglas on "Dawson's Creek," and Shelly Weaver on "Freaks and Geeks" before being cast as Michelle Miglis on "Charmed" and Kit Holburn on "Buffy the Vampire Slayer." Over the years, Breckenridge also made appearances on shows such as "Undeclared," "Medium," "Psych," and "Franklin & Bash."
During that time she also scored roles in movies such as "Orange County," "Big Fat Liar," "Wishcraft," and "The Art of Travel," as well as the Amanda Bynes and Channing Tatum comedy flick "She's The Man." The actor has lent her voice to animated media as well, working on the show "American Dad!" and the "Family Guy" video game.
While Breckenridge has a lot of dramatic roles under her belt, she has admitted in the past that she likes doing comedy better. "I've done a number of guest roles over the years on different TV shows, and I did a movie in 2005, 'She's the Man.' I think I have a better time doing comedy than I do drama. I just find it more fun, and I like comedies better in general," the actor previously told CT Insider.
After playing younger roles on television and in movies, Breckenridge grew up and moved on to more adult roles in some of the biggest shows on television.
Aleandra Breckenridge was a fan-favorite on This Is Us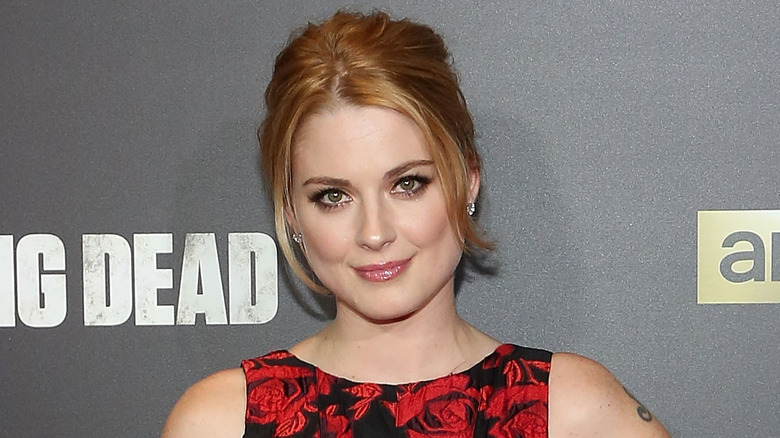 Taylor Hill/Getty Images
After building up her acting credits with several appearances in movies and television shows, Alexandra Breckenridge was cast on HBO's hit vampire series "True Blood" in 2011. The actor played the role of Katerina Pelham for four episodes. During her stint on the show, Katerina is introduced as part of a Wiccan group. In 2015, Breckenridge was cast as Jessie Anderson on AMC's popular zombie series "The Walking Dead." The character lived in the Alexandria safe zone where Rick Grimes and company found themselves. However, Jessie was eventually killed off after appearing in 14 episodes.
Breckenridge has also shared her talents with "American Horror Story" fans. During the first season of the horror anthology series, the actor portrayed a young Moira O'Hara, sharing the role with Frances Conroy as the older version of the character. She returned to the franchise for season three when she played the role of a witch named Kylee in "Coven."
However, one of Breckenridge's most beloved roles has been as Sophie on the emotional NBC family series "This Is Us." Sophie was the first wife and longtime love of Kevin Pearson. Like in "Virgin River," that character was also a doctor. Sophie popped in throughout the series and played an important part in the show's final season. Overall, Breckenridge has obviously enjoyed a long acting career, and in addition to more "Virgin River," fans can't wait to see what the future holds for the actor.