Who Is Virgin River's Doc Mullins? Get To Know The Character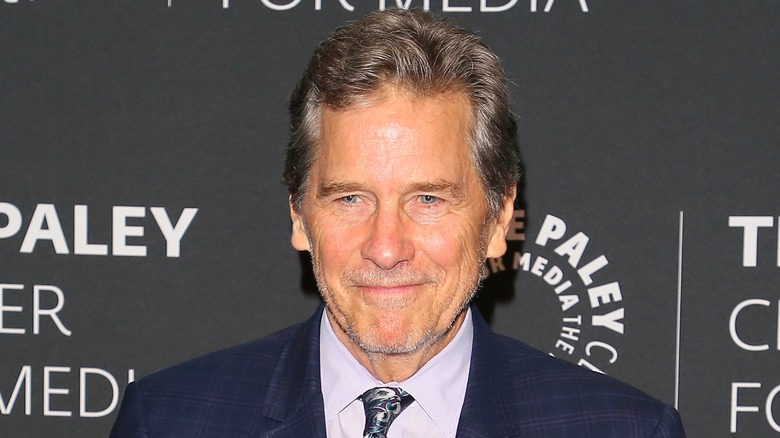 Jean Baptiste Lacroix/Getty Images
"Virgin River" is one TV series that isn't lacking in loveable characters. The show features an entire town of relatable and likable personalities for fans to enjoy. With a stellar cast that includes Alexandra Breckenridge (Mel Monroe), Martin Henderson (Jack Sheridan), Annette O'Toole (Hope McCrea), Colin Lawrence (John "Preacher" Middleton), and so many others it's easy to get lost in the storylines of the Netflix series. Of course, one of the most beloved characters is Vernon "Doc" Mullins, played by Tim Matheson. The actor is well-known for his plethora of acting roles, which include movies like "Animal House," "Child's Play," and "No Strings Attached," as well as television appearances on shows like "The West Wing," "Hart of Dixie," "This Is Us," "The Goldbergs," and many more.
Doc Mullins could be considered by many as the backbone of the town. As Virgin River's only doctor, he is not only one of the most helpful and respected residents but also one of the most popular and loved. Of course, when fans first met the character through the eyes of nurse practitioner Mel Monroe, he was a bit crass. Later, viewers learned that Doc had a heart of gold and a plethora of knowledge to teach his young medical partner, Mel.
Doc Mullins has a complicated history with Hope McCrae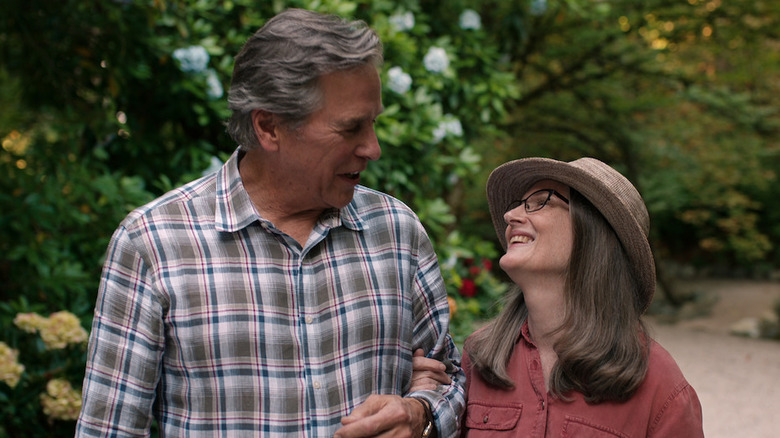 Netflix
When it comes to Doc Mullins, there is no one in Virgin River that knows him better than Hope McCrea. The couple were married for 20 years before calling it quits. However, they never stopped loving each other. In fact, it was Hope that hired Mel Monroe to come work with Doc without his knowledge. Hope serves as the mayor of Virgin River, and she and Doc make the ultimate pair, despite their stubborn personalities and tendency to butt heads. However, the pair have some heartbreaking history between them. During their marriage, Doc was unfaithful to Hope with her best friend. The physician sought comfort from another woman after a difficult case where he lost a young patient, which cost him his marriage. Although Hope and Doc split, they never officially divorced.
Despite the fact that Hope and Doc shared a great love for each other, it wasn't easy for them to move on from the past. Eventually, the pair talked about things and realized that they belonged together. They rekindled the romantic part of their relationship and were happier than ever when a dramatic tragedy struck. Hope was involved in a scary car accident that caused cognitive issues. Of course, Doc stood by her through it all and the pair continued to fight for each other and their love.
Doc and his family have major health concerns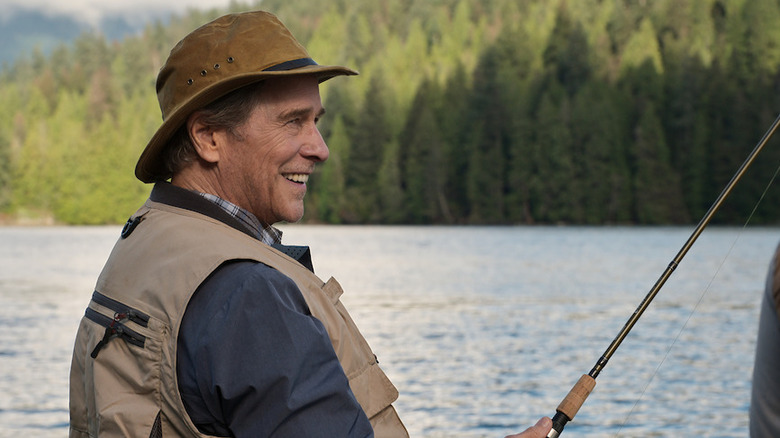 While "Virgin River" fans watched Doc Mullins take care of his wife Hope McCrea, he also dealt with his own health condition. The character was diagnosed with age-related macular degeneration, a rare disease that causes problems with eyesight and loss of vision, per Woman's World. The disease is usually seen in people over the age of 60, and of course, has been interfering with Doc's life as well as his ability to do the job he loves so very much.
In addition to all the stress that Doc was forced to contend with, he also met a young man named Denny Cutler, whom he found out was his grandson. Doc soon learned that Denny's father was his son, but that he had passed away before Doc even knew he existed. While Doc was heartbroken to know his son was dead, he was happy to meet Denny. Sadly, Denny came with some secrets of his own, including the fact that he suffered from a condition called Huntington's Disease, via The Today Show. The disease impacts the cells in the brain and has no cure. This leaves Doc to help Denny fight for his own health, as well as taking care of himself and Hope in the process.
While Doc is a strong man and a character that fans can't get enough of, viewers will likely see him go through more hard times as he navigates the changes in his life.