How Lacey Chabert Brings Good Luck To All Of Her Hallmark Movies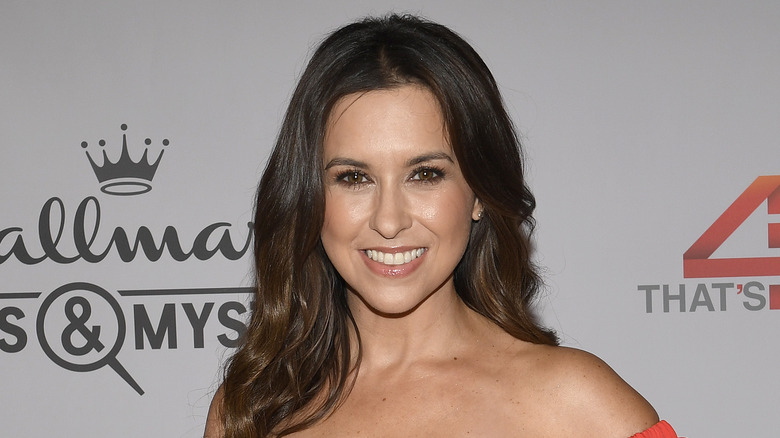 Michael S. Schwartz/Getty Images
Lacey Chabert is arguably most well-known for playing Gretchen Wieners in the 2004 film "Mean Girls." Movies from Hallmark Media contrast starkly with the hit teen comedy but Chabert has found herself as one of the network's biggest stars regardless. In fact, Hallmark fans often refer to Chabert as the queen of Hallmark Christmas movies, and for good reason. She has appeared in over 30 movies for the network, many of which are festive-themed. 
Chabert loves being a part of the Hallmark family, telling Vulture that she sees herself staying with the channel for many years to come. She also explained that the roles she plays in Hallmark movies feel close to home. "I play characters that are more like who I am in real life than anywhere else. My values are my faith and my family, and I get to portray that," the actor stated. Another aspect of her Hallmark films that makes them feel like home for Chabert is the subtle personal items that she brings to each project. These little items serve as good luck charms for the star. 
Lacey Chabert brings personal items to her Hallmark film sets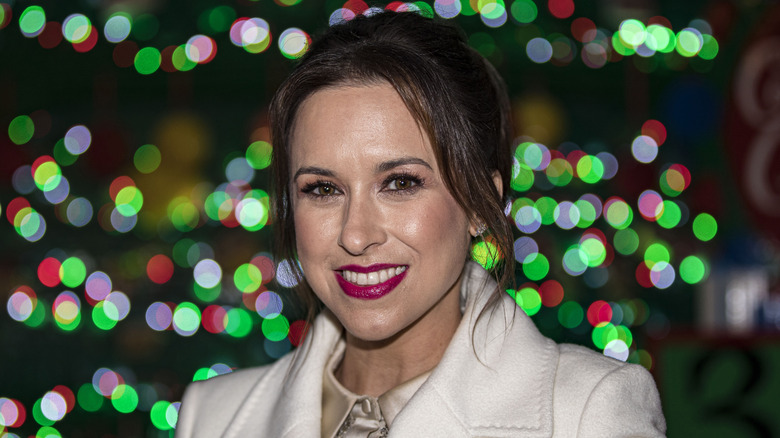 Daniel Knighton/Getty Images
In an interview on "The Kelly Clarkson Show," co-stars Lacey Chabert, Alison Sweeney, and Autumn Reeser discussed the magical element of "The Wedding Veil" trilogy. When the host asked Chabert if she believes in magic, the prolific Hallmark star responded, "I do and I believe in a good luck charm." She went on to explain that she brings things from home to add to the film sets for her Hallmark movies as good luck charms. 
Chabert continued, "I like a good luck charm. In all of the movies, I always try to put something personal of mine in the movie. I wore my own wedding dress in one. In ['The Wedding Veil'] I had a picture of my grandparents on their wedding day in my character's apartment — just in the background. Sometimes people notice, sometimes they don't but I know it's there."
The magic in question throughout "The Wedding Veil" trilogy relates to an antique wedding veil. Legend has it that the veil brings its owner to her true love. The trilogy follows three friends (Chabert, Sweeney, and Reeser) who pass the veil between each other as they figure out if its' powers are real or not.
The actor is also an executive producer on some of her Hallmark movies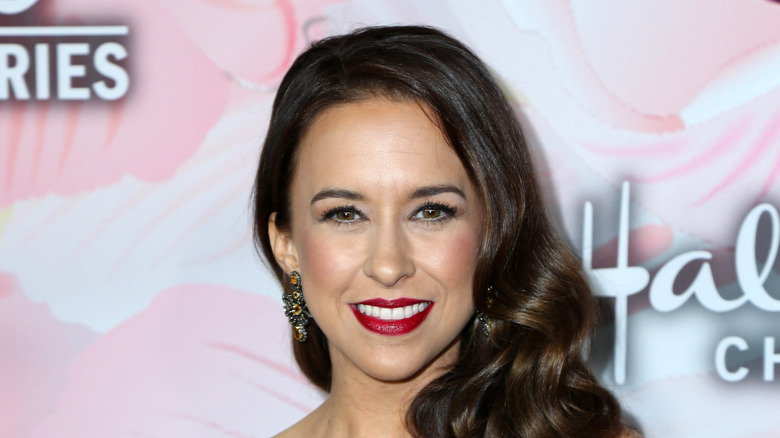 Kathy Hutchins/Shutterstock
Lacey Chabert's good luck charms are definitely working, especially on "The Wedding Veil" trilogy. Chabert's character, Avery, takes center stage in the first installment, and the movie's high ratings made it one of her most successful Hallmark projects to date. According to Showbuzz Daily, the number of viewers for "The Wedding Veil" rivaled those that Hallmark usually sees for its consistently popular Christmas movies.
Aside from bringing in aspects from her personal life like her own wedding dress and family photos to her movies with the channel, Chabert often serves as an executive producer on them as well. She is an executive producer for "A Merry Scottish Christmas," which will premiere as part of Hallmark's 2023 Countdown to Christmas. 
Her co-star and co-executive producer for the film is Scott Wolf, who starred alongside Chabert in the 1990s television series "Party of Five." Chabert was also an executive producer for "The Dancing Detective" and "The Wedding Veil Expectations," the first in a sequel trilogy for the original "Wedding Veil" movies.