The Celeb Maddie Ziegler Called Her Guardian Angel During Dance Moms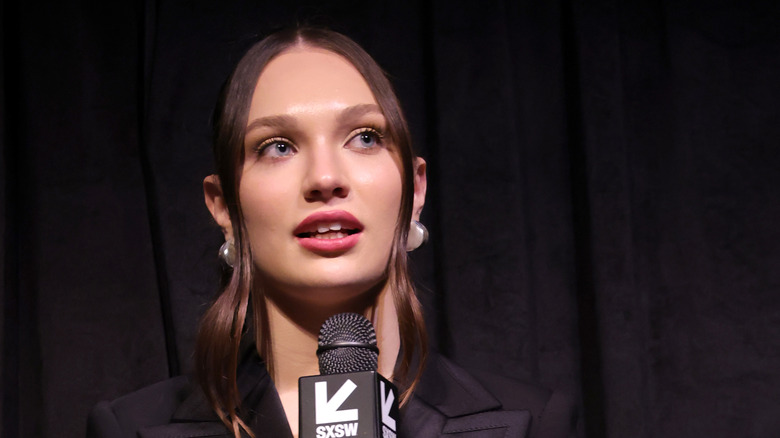 Michael Loccisano/Getty Images
For many people, watching the Lifetime show "Dance Moms" was a guilty pleasure, especially given how tough filming must have been on its child stars. Not only does reality television in general get a bad rap but when the premise consists of young girls being yelled at by their dance teacher while their moms are constantly fighting, it can understandably be perceived as a toxic environment. Of course, there is a lot that the "Dance Moms" cameras didn't show you.
While viewing reality shows like this does demonstrate some level of support for them, that didn't stop the Australian singer Sia from identifying as a fan. The truth is, "Dance Moms" inspired and motivated so many people to get into dancing, which is a beautiful thing. However, it was Maddie Ziegler's dancing that always seemed to stand out on the show.
Interestingly, it was Ziegler's performances with her solos that originally got Sia's attention. According to Showbiz CheatSheet, the singer contacted the "Dance Moms" star on Twitter and offered her the leading role in the music video for her song "Chandelier." Ziegler explained to SBJCT that she was only 11 years old at the time and was on tour with the singer just two years later. This level of exposure skyrocketed Ziegler to fame but it also put her experiences on reality television into perspective.
There was a reason Maddie Ziegler stood out on Dance Moms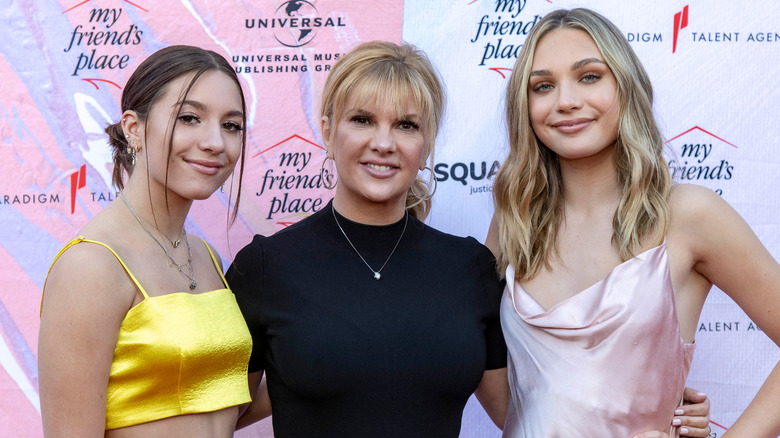 Eugene Powers/Shutterstock
Maddie Ziegler was coached to act like "a brat" on "Dance Moms," which only made her experience worse. She was notoriously known as her dance teacher Abby Lee Miller's favorite student, and this caused Ziegler to often be criticized by the other moms for getting special treatment or better choreography. While there is no doubt that Ziegler's skill and musicality were top-notch, constantly feeling the pressure to be the best didn't encourage the healthiest mindset.
In fact, in a Cosmopolitan interview from June 2022, Ziegler actually explained how the reality show environment wasn't great for kids, even admitting that she doesn't remember much from that time because she "disassociated." Ziegler further elaborated on how her mindset has changed, noting that her dance teacher instilled in her that winning was everything and made her feel "less than" if she wasn't the best, which is a limiting belief that she's had to deconstruct in the years since.
It actually didn't take long for Ziegler and her mom to realize that the environment of the reality show was not for them. Unfortunately, they had signed a contract that was quite difficult to get out of. However, Ziegler credits Sia for helping her eventually leave the show.
Not every dance has to be perfect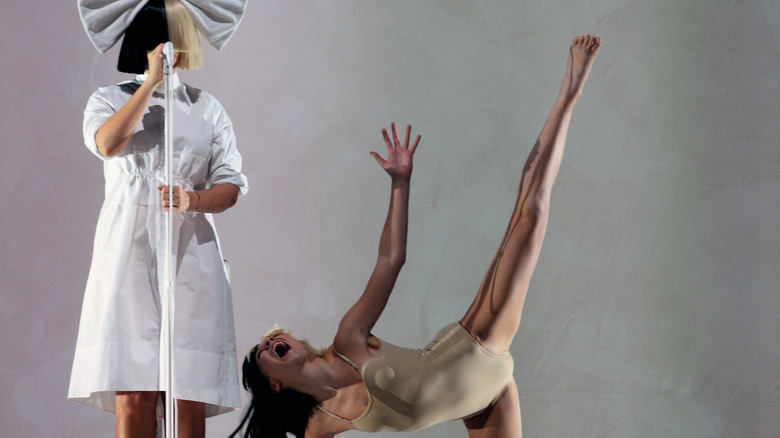 Bryan Steffy/Getty Images
Insider touched on an interview Ziegler did on Emily Ratajkowski's podcast, "High Low With EmRata," in which she explained just how hard her mom worked to end their "Dance Moms" contract early. Of course, it wasn't until Sia got involved that Maddie and her younger sister Mackenzie Ziegler were finally able to walk away.
Ziegler went on to praise Sia, referring to the singer as "a guardian angel to [her] at that time" and even crediting Sia for helping her out of the toxicity she was so familiar with. While filming with Sia, she was able to make technical mistakes and still feel beautiful, whereas her dance teacher would critique every little thing. Ziegler also addressed her mental health struggles, noting a time when she called her mom in the midst of a panic attack, which led her mom, Melissa Gisoni, to apologize for everything her girls had to endure during their younger years.
Unfortunately, it seems that most of the girls from "Dance Moms" left with a bitter taste in their mouths and some trauma from their experience. However, their time on reality television was the catalyst for all of the incredible opportunities they have now. So, whether or not you believe that everything happens for a reason, Ziegler definitely thinks that Sia was sent to her at the perfect time.