Details About Lori Loughlin's Jump From Hallmark To Great American Family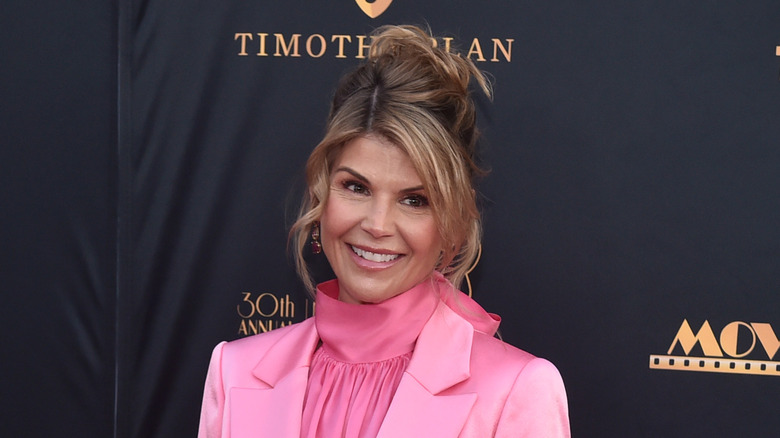 Alberto E. Rodriguez/Getty Images
Lori Loughlin, the actress who famously played Aunt Becky on classic sitcom "Full House" and who, perhaps equally-famously, was convicted of bribing college officials to get her daughter accepted into the University of Southern California, was let go by The Hallmark Channel a few years back (via Deadline). Last year, however, she joined Hallmark's new competitor, Great American Family, which aims to produce Christmas movies that cater to a more conservative audience and will famously not include storylines that feature LGBTQ+ characters.
Loughlin is one of a few Hallmark alums and the second "Full House" alum to make this switch, following in the shoes of Candace Cameron Bure, who moved over to Great American Family after fourteen years with Hallmark (via Today). When Bure made the announcement back in 2022 that she had taken on the role of Chief Creative Officer at Great American Family, she said flat out that, "Great American Family will keep traditional marriage at the core," sparking a great deal of controversy. 
Bure also said of Great American Family at the time that, "My heart wants to tell stories that have more meaning and purpose and depth behind them ... I knew that the people behind Great American Family were Christians that love the Lord and wanted to promote faith programming and good family entertainment."
Now Lori Loughlin will be joining her TV niece at the new network. 
What we know about Loughlin's move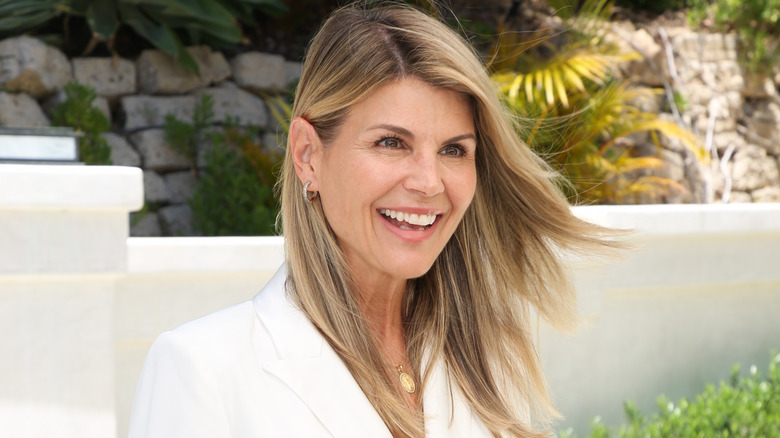 Paul Archuleta/Getty Images
Great American Media President and CEO Bill Abbott, who was once the CEO of Hallmark Media, has released a statement about his excitement that Lori Loughlin has joined his network, saying of the actress, "Lori is a genre-defining star that I have had the honor to call a close friend and collaborator for more than 15 years" (via Today). The statement went on to say, "We have a shared vision for creating meaningful and memorable movies that resonate with our passionate fans, and I look forward to welcoming her back to Great American Family to anchor our 2023 winter programming slate."
Thus far, Loughlin reprised her role as Abigail Stanton for the second season of "When Hope Calls" for Great American Family. The first season of "When Hope Calls" was a Hallmark Channel Production and is still on its streaming platform Hallmark Movies Now.
Now, Loughlin is working on her second project from Great American Family: a Christmas movie currently titled "Fall Into Winter." 
Lori Loughlin's first GAF movie has a title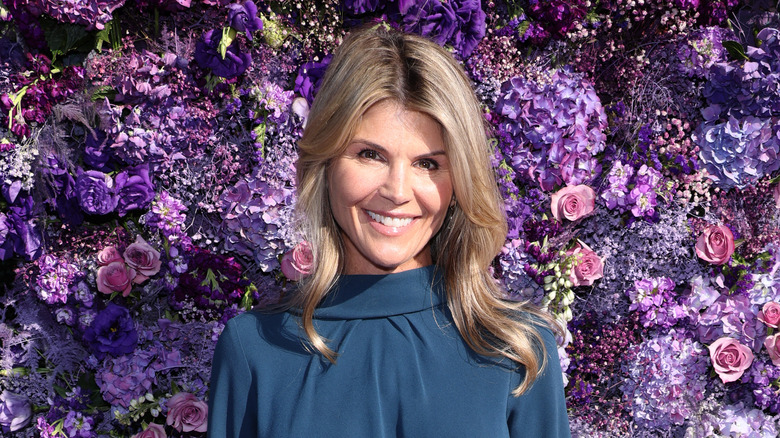 David Livingston/Getty Images
Loughlin's upcoming Great American Family movie called "Fall Into Winter" has a storyline that will likely feel familiar to fans of Hallmark-type holiday movies in which the "enemies to lovers" trope often appears. 
In the film, Loughlin is set to play a woman named Keely who discovers, much to her horror, that back in her hometown, her brother has sold her family's upscale candy store to a man named Brooks (via Today). Brooks, of course, has long been hated by Keely for the way he treated her in high school. But upon reuniting with her nemesis, Keely finds that both she and Brooks have been through some personal hurts that have given them more in common than she imagined. Could romance bloom?  
"Fall Into Winter" is set to begin production in October and its planned release date is in January 2023.