Whoopi Goldberg Is In Hot Water With The View Fans Over Sunny Hostin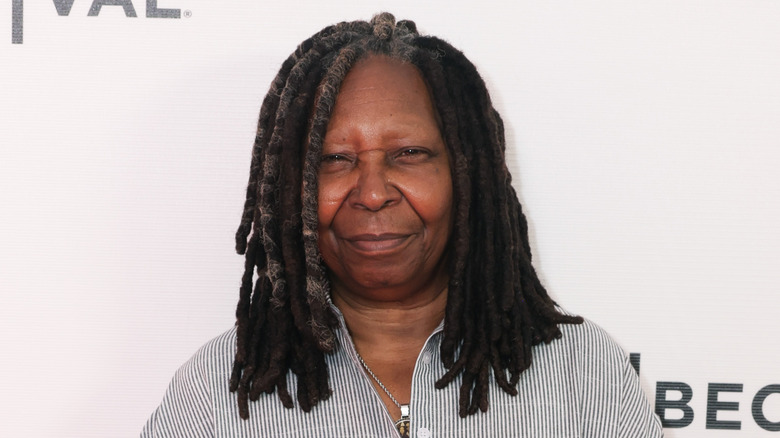 Michael Loccisano/Getty Images
Actor and comedian Whoopi Goldberg has been on "The View" since 2007, long before one of her co-hosts, Sunny Hostin, made her debut on the talk show in 2016. In the years since joining the talk show, the lawyer and journalist has developed a tempestuous working relationship with Goldberg. On a July 2023 episode of "The View," which is known to have heated segments, Goldberg expressed annoyance at Hostin when she corrected her, according to The U.S. Sun, which had viewers calling Goldberg's behavior unacceptable and disrespectful.
The incident occurred while Goldberg read a notecard to introduce a topic. She started by saying, "Researchers from the University of Windsor asked 16 30-year-olds what they would be willing to give up to–." Before Goldberg finished her sentence, Hostin clarified and said that the researchers asked 750 Canadians between the ages of 16 and 30.
Goldberg was clearly miffed by this interruption and said, "Well, that's not what my thing says. I'm just reading what it says because that's what I wrote. I didn't write what you wrote." Goldberg proceeded to start over and included the figure about the 750 individuals but did so in exasperation. Viewers sided with Hostin, with one person saying. "She really gets under my skin being rude to Sunny." However, this was not Goldberg and Hostin's first tiff of 2023.
Whoopi Goldberg and Sunny Hostin's past clashes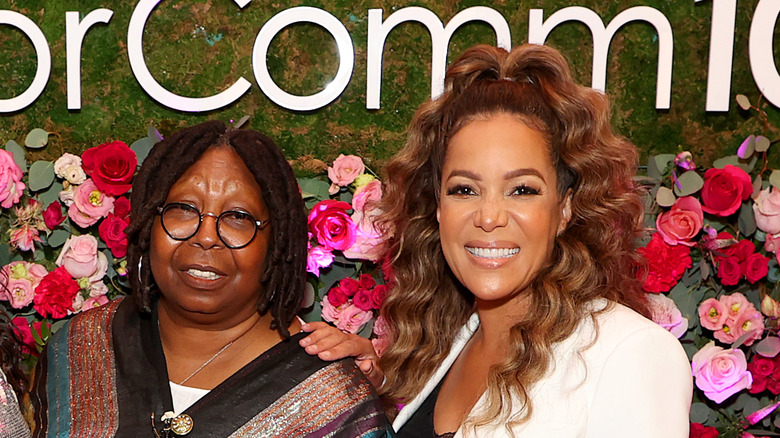 Cindy Ord/Getty Images
Whoopi Goldberg has lashed out at Sunny Hostin on different occasions. In January 2023, Hostin revealed on "The View" that her parents had married two weeks before her birth and that it was kept secret. Goldberg told Hostin that she disagreed with her for sharing this private story, saying, "And now you're telling everyone" (via People). Goldberg went on to tell Hostin, "I would take you out if you were my kid."
In March, The Mirror reported that Hostin and Goldberg quarreled over the topic of artificial intelligence (AI). Hostin told Goldberg that she believes Tesla vehicles are AI. Goldberg strongly disagreed with her opinion, leading to a dispute. Moreover, this led fans to believe that there was more going on behind the scenes between the two. Not long after this, Hostin went on "Watch What Happens Live with Andy Cohen" and admitted that she not only disagrees with Goldberg the most on "The View" but that out of all her co-hosts, Goldberg passes the most gas.
Hostin later went on Cohen's radio show, "Radio Andy," and said the situation was a misunderstanding. She explained that Goldberg had only joked about passing gas and that Hostin had believed her. Hostin also told Cohen that Goldberg had called her out for disclosing this information. Despite this, there have been some light-hearted moments. In a May 2023 episode, Goldberg provided comedic relief on "The View" when she gave Hostin a lap dance.