What Hallmark's Autumn Reeser Learned About Herself After Divorce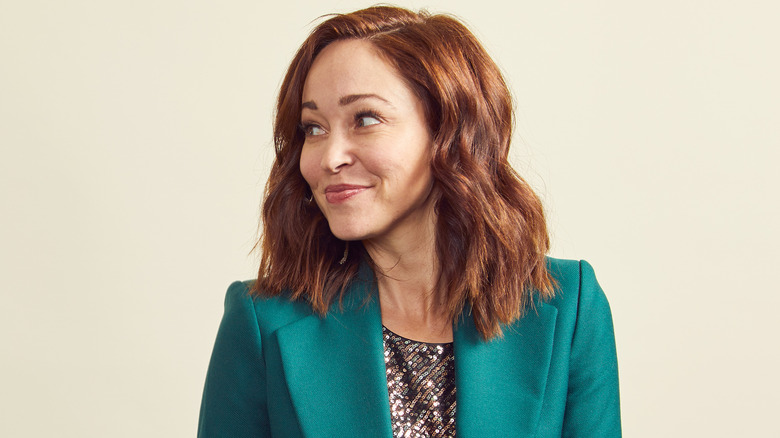 Emily Assiran/Getty Images
Going through a divorce was an extremely difficult and significant occurrence for actor Autumn Reeser, who's starred in multiple Hallmark movies. Recovering from the emotional distress of the divorce was not an easy process either. Her five-year marriage with Jesse Warren ended in 2014. It left her in an uncomfortable position that ultimately allowed for deep reflection and growth, all of which enabled her to get in touch with her true, authentic self.
When Reeser was 33, things started to shift. Motherhood was taking its toll, unhealthy patterns in her marriage were becoming difficult to ignore, she gave birth alone, and her beloved dog died. "I felt like I had done something wrong, like why am I being punished?" she told Jessie Herman + Vagrein Channeling. She went on to talk about what she believes is the initiation process into a new phase of life. "It's the process of being initiated, and it happens to people through . . . something that's happening in their life that is maybe not what they would've chosen or expected, and [they have to] grow into a situation that forces [them] to change and become someone different." She believes this period of her life was her initiation.
Finding and using her voice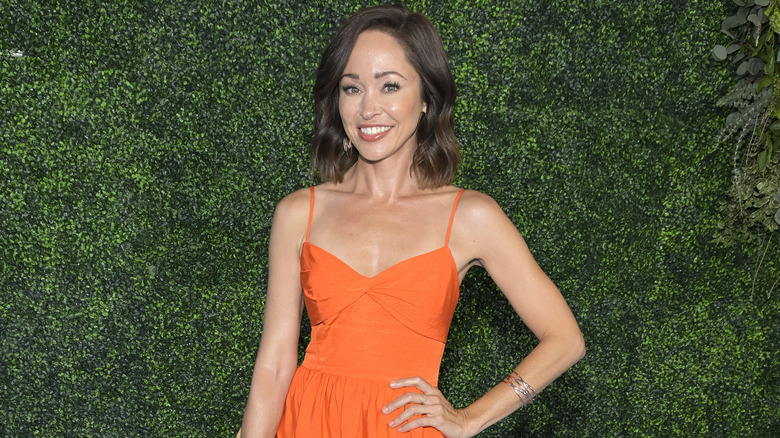 Michael Tullberg/Getty Images
Since leaving her marriage and going through her initiation, Reeser has learned to use her voice. For much of her marriage, she remained silent, not communicating issues and dynamics that were troubling her. After her dog died, she had a feeling that, on a spiritual level, life would be drained out of her if she stayed in her marriage.
When she was in therapy after the divorce, she began to recognize that her concerns and feelings were valid and worth voicing. "My therapist really had to [convince me], 'You're allowed to speak up about what you want, and you're allowed to change your mind,'" Reeser said on the Jessie Herman + Vagrein Channeling YouTube channel. She learned that just because something worked in the past didn't mean it would necessarily work in the present.
Reeser's understanding of herself and how to handle conflict evolved. Since finding her voice, she's become even more intentional about being a living example for her sons. She's taken the lessons she's learned from her past relationship with Warren and is trying to change and model a healthy dynamic instead for her boys. "Nobody gets along all the time, so the way you treat each other in times of anger and stress is incredibly important," she told Style Girlfriend. "I try really hard to model this for my boys, especially when I'm angry or tired myself. I consider the effort it takes to be an investment in our relationship."
Centering gratitudes amidst difficulty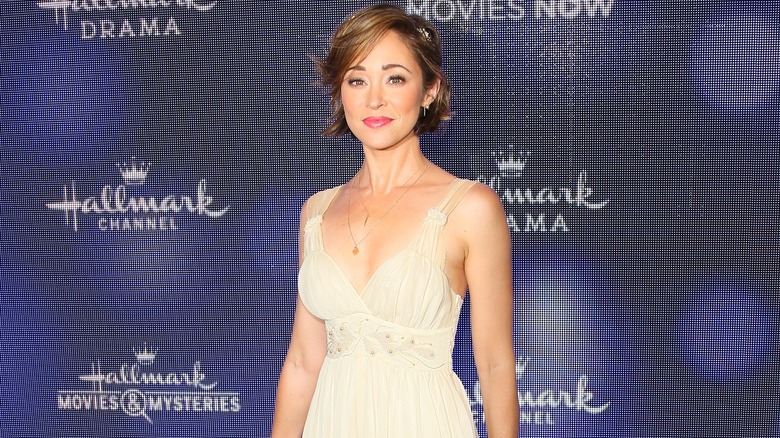 Jean Baptiste Lacroix/Getty Images
Now, Reeser has a new attitude when difficulties arise in her life. Rather than trying to scrutinize her path and figure out if she did anything to deserve the challenging time, she sees it as an opportunity to learn and grow. "This is teaching me something and how can I stay in my center in this moment?" she also mentioned during her appearance on the Jessie Herman + Vagrein Channeling YouTube channel. "How can I approach this as a spiritual teaching as opposed to 'I can't believe this person is showing up like this, like why do I have to deal with this?' Instead, it's coming back to that place of gratitude."
Now, Reeser is working on showing up authentically on social media. She's received criticism over the years and has been nervous to face that. This fear, however, isn't holding her back. She's taking it slowly and expressing herself one post at a time. "This is the start of me coming forward and being who I really am and expressing it more fully," she continued. "And trying to do it without the fear that I was used to doing it with."