What Does Miley Cyrus Really Think About Her Controversial Past In The Media?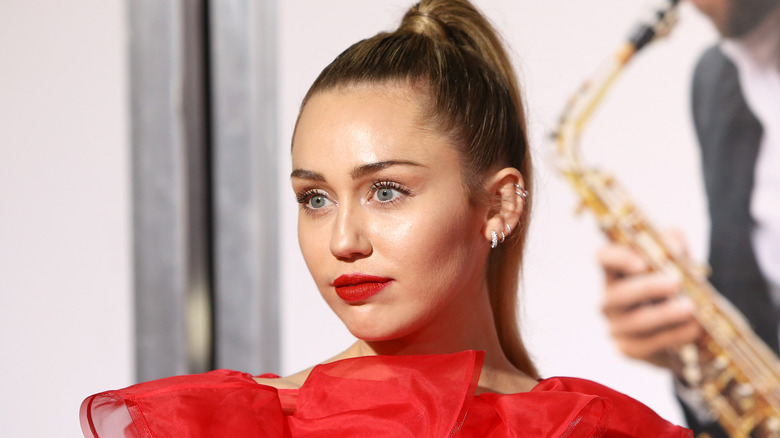 Kathy Hutchins/Shutterstock
Singer and actor Miley Cyrus is no stranger to headlines. Ever since she was a teenager, she's been in the limelight, her evolution has been striking and public. She was once known as a sweet, smiling girl with a beautiful singing voice when she starred in the hit Disney show "Hannah Montana," which featured her character living a double life as a normal girl and a superstar. After the show ended when she was 18, she sought to redefine herself.
She did so boldly, making appearances that shocked millions. During this transition, she was judged harshly for her behaviors. She twerked during the 2013 MTV Video Music Awards, swapped out her colorful Disney wardrobe for something edgier, and released music that explored more mature themes. Miley Cyrus had transformed: She no longer clung the innocent girl image that followed her on Disney. She was instead grittier, wilder, freer. "People get told that it's a bad thing to change," she told Harper's Bazaar. "Like, people will say, 'You've changed.' And that's supposed to be derogatory. But you are supposed to change all the time."
Coping with criticism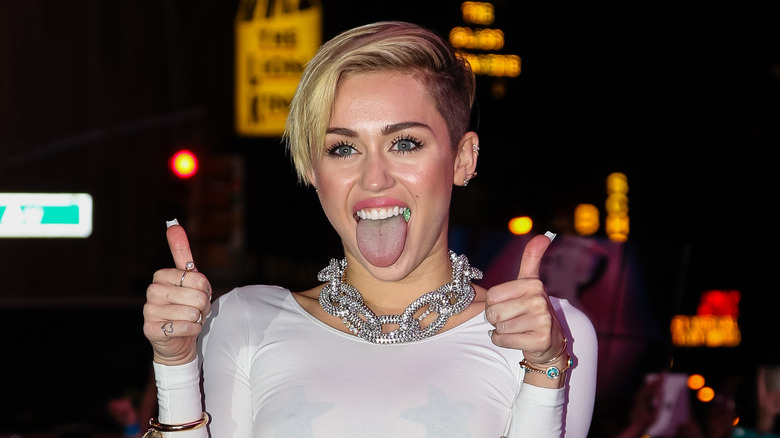 Liam Goodner/Shutterstock
Handling the criticism was overwhelming. Tabloids commented on everything from her risqué appearances in music videos to her acne. She was starting her young adulthood with public condemnation. "I carried some guilt and shame around myself for years because of how much controversy and upset I really caused," she told British Vogue. "Now that I'm an adult, I realize how harshly I was judged. I was harshly judged as a child by adults and now, as an adult, I realize that I would never harshly judge a child."
Wanting the "old" Miley back was a popular sentiment in those early years away from Disney. People had created an idea of who she was, and they were upset when she strayed from it. They thought they knew her when in reality, they had known a repressed version of her that she was finally breaking free from. "People were so shocked by some of the things that I did," she explained to Harper's Bazaar. "It should be more shocking that when I was 11 or 12, I was put in full hair and makeup, a wig, and told what to wear by a group of mostly older men."
Music as a form of self-expression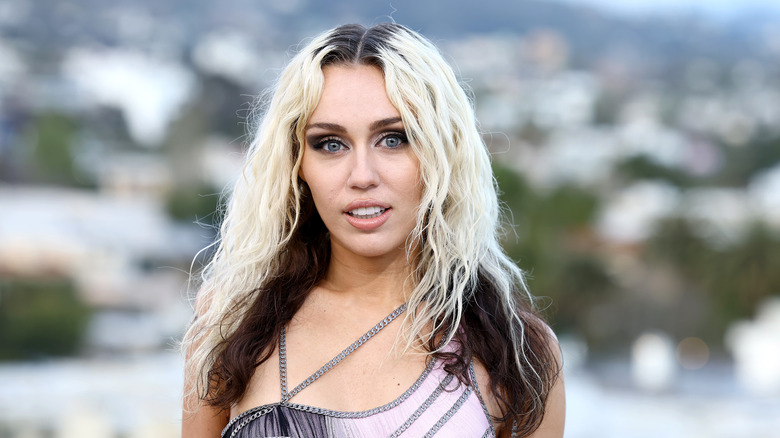 Arturo Holmes/Getty Images
Since she left Disney in 2011, she's released six albums, each one revealing more of her authentic self in each stage of her journey. With every song, she explained to British Vogue, she pictures herself as a novelist, layering her experiences and emotions through lyrics and melodies.
Her last tour was in 2014. She gained a reputation for giving her all for her fans by performing encores and taking song requests. While she said she's truly grateful for their support, she acknowledged that much of this was done from a place of people-pleasing. She didn't want to disappoint a single person who came out to see her. Now, she's worked on prioritizing herself and kicking the habit of putting the wants and opinions of others before herself. "After the last [headline arena] show I did [in 2014], I kind of looked at it as more of a question," she told British Vogue. "And I can't. Not only 'can't', because can't is your capability, but my desire. Do I want to live my life for anyone else's pleasure or fulfillment other than my own?" And although it has been nearly a decade since she toured, Miley does not plan on touring anytime soon.