Hallmark's Bethany Joy Lenz On What's Holding Her Back From Writing Tell-All About Life In A Cult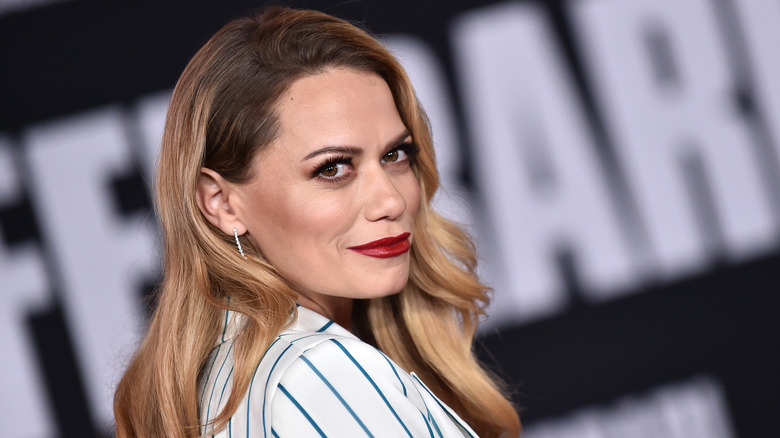 DFree/Shutterstock
The following article includes mentions of domestic abuse.
On a recent episode of the "Drama Queens" podcast, Bethany Joy Lenz got candid with her co-hosts, Hilarie Burton Morgan and Sophia Bush, and the guest of the week, Michaela McManus. When asked about becoming an author one day, Lenz said she was in a cult for a decade and that she hopes to publish a book about her experience and her recovery. However, she said, "I think the ADHD has made it really difficult over the years to — I have lots of essays and lots of chapters and things. But to really commit to putting it all together? I would love to write about my experience." Regarding the 10 years she spent in the cult and the 10 years she spent in recovery afterward, Lenz said, "there's a lot to tell."
Another roadblock keeping Lenz from getting the book out is concerns about how much detail she can share about everything and everyone and the legality of that. Lenz is also concerned about doing proper justice to her experience. Although a published book about her time in a cult is still far off, Lenz loves to write and has written songs about her experience.
Lenz has not said specifically said what cult she was in, but it may have had religious ties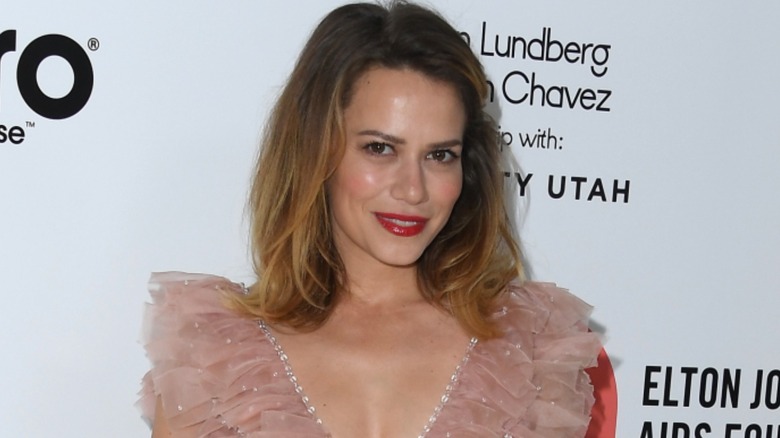 Steve Granitz/Getty
Bethany Joy Lenz got her showbiz start on an old soap, but she also had a two-episode arc on "Grey's Anatomy" that was very personal and relatable to her. She played a woman in an abusive relationship, and on Steve Harvey's show, Lenz opened up about being in an " ... emotionally, psychologically, and mentally and spiritually abusive ... " relationship herself. She said that she hopes other victims may see themselves in her "Grey's" character Jenny and realize they're in a bad situation too.
Although Lenz has not said which cult she was a part of, her time in a cult may have had religious ties and have coincided with her bad marriage to Michael Galeotti. In addition to the Steve Harvey interview where she described her family as "cult-like," she has also written a song called "Father Knows Best," the lyrics of which imply being in a bad familial and/or religious situation that is difficult to leave (via Distractify). An Instagram post calling out the Mosaic Church also points to the implication that Lenz's cult was religious in nature.
If you or someone you know is dealing with domestic abuse, you can call the National Domestic Violence Hotline at 1−800−799−7233. You can also find more information, resources, and support at their website.
Lenz, Burton, and Bush reunited for more than just their podcast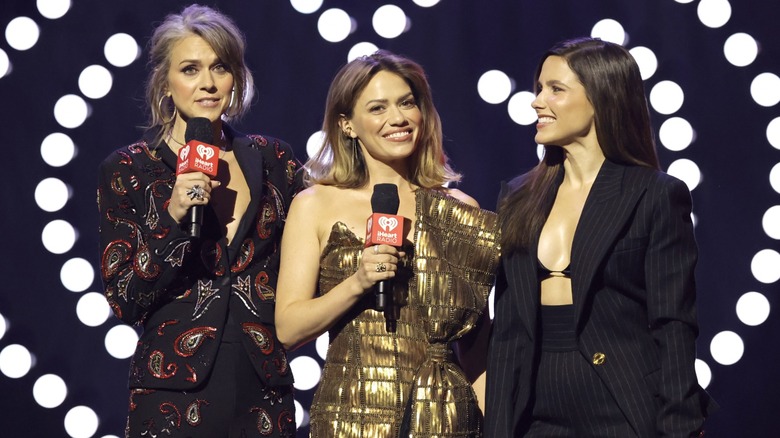 Kevin Winter/Getty
After past tumultuous experiences — both personally and professionally, regarding the misconduct on the "One Tree Hill" set from Mark Schwahn — Bethany Joy Lenz loves working with the Hallmark network for a heartwarming reason: the family-like vibe. She also said how the cast and crew get along well, even when mistakes are made. Lenz said (via Women's Day), "There's a lot of grace and space for people to just be creative and find their way. I'm just really happy to be able to be a part of it."
In addition to making the "Drama Queens" podcast with former "One Tree Hill" co-stars Sophia Bush and Hilarie Burton, Lenz reunited with them on the TV screen as well when she and Burton guest-starred on Bush's medical drama "Good Sam." When the trio was interviewed by Variety, they were asked if reuniting on a project like this was something they'd tried in the past. Lenz said they were hesitant, " ... because our time on 'One Tree Hill' was so tempestuous; there were so many great times and so many hard times and we were scared to go back and revisit it. That's why doing the podcast has opened up all these doors inside of ourselves to explore this new way of working together that's been so healthy and healing."