The Biggest Controversies That Have Rocked Hallmark Channel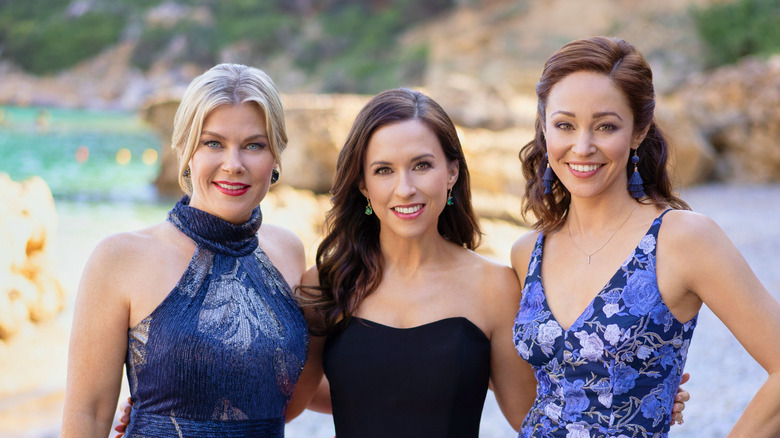 Hallmark Media/Vassilis Ikoutas
Hallmark Channel is known for its wholesome programming. Stories portrayed on both its television shows and its numerous films are all about romance and family. Most importantly, they all have happy endings. However, despite the network's shiny image, it has faced a litany of scandals.
Fans may only see the channel's smiling faces and stories of hope, but behind the scenes, there has been a lot more drama — some of which has been ugly. This is because of a number of different issues regarding the termination of employees, including accusations of ageism and retaliation. In addition to this, there has also been behind-the-scenes drama regarding harassment and inappropriate behavior. And in terms of content, there have also been allegations of intellectual property theft and even scandals regarding depictions of alternative stories.
Here's a deeper look at just some of the behind-the-scenes drama at the network known as "The Heart of TV," Hallmark Channel.
Hallmark Hall of Fame company was accused of stealing a Christmas movie idea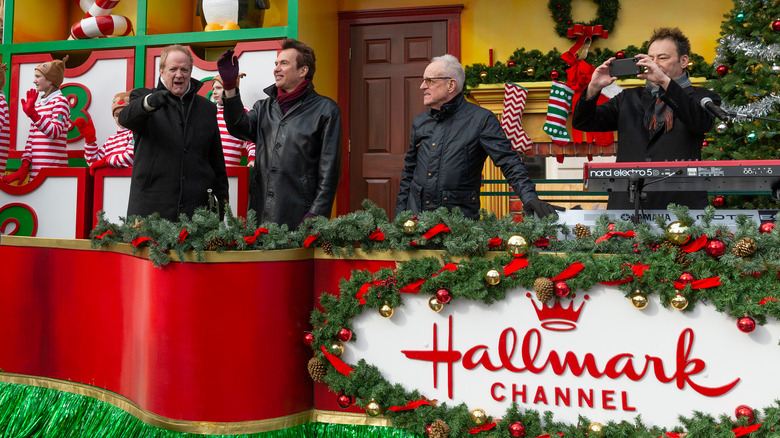 lev radin/Shutterstock
Back in 2012, the Hallmark Hall of Fame Productions company and McGee Street Productions were co-defendants in a $7 million lawsuit filed by filmmaker Brad Wigor, who claimed that the companies stole an idea he had for a Christmas movie. In his suit, Wigor said that he first approached the network with a project in 2007, entitled "The Night Flyer." He then claimed that in 2011, he was contacted about the story and began discussions about development and production along with the promise that he would be brought on as director. However, by 2012, he was asked to step aside from both the director and writer roles, and Hallmark continued ahead with the film without him. 
"Faced with declining viewership and languishing interest, Hallmark has become desperate for quality original content. Unfortunately, Hallmark has apparently decided it is more valuable to it to obtain ideas and copyrighted works by theft and deception rather than to develop and pay for truly original programming," Wigor's lawsuit stated.
Hallmark responded at the time claiming that Wigor's lawsuit had "no merit" and Wigor had been informed that the project they were moving forward with was entirely based on "Hallmark's acquisition of the rights to develop a film project based on 'Black and Blue Magic,'" a book published in 1966. It's unclear how the suit was resolved, though a protective order was entered in 2013.
Ageism allegations arose following firings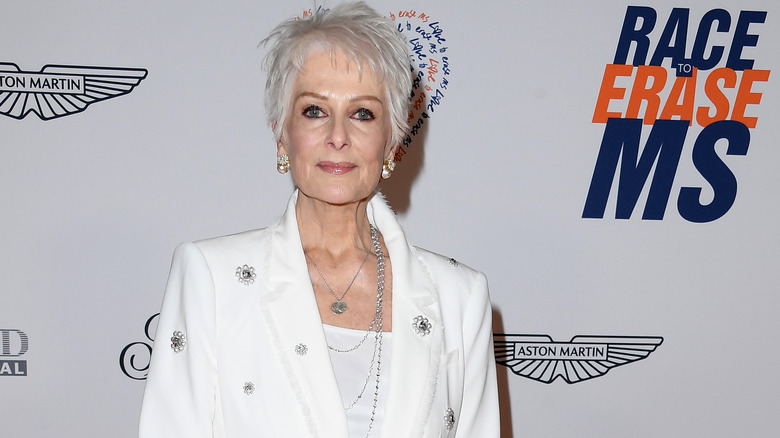 Steve Granitz/Getty Images
Hallmark was accused of ageism in 2015, after Robert Levy, the former director of its "Home & Family" program, filed suit against producer Woody Fraser. In his suit, Levy indicated that he was let go for a variety of reasons including age discrimination, retaliation, defamation, and negligent supervision and retention. He also claimed wrongful termination. He claimed Fraser "harassed and abused" him and made him feel his "age was unwelcome" through criticism. Levy, who was 64 at the time, also stated in the lawsuit that upon his firing, he was told they "wanted to go in a different direction."
Age discrimination was also hinted at when it came to the firing of "Home & Family" co-host Cristina Ferrare. She was suddenly let go in 2016 and replaced by Debbie Matenopoulos. At the time, she released a statement expressing excitement for Matenopoulos' promotion and simply shared the show was continuing on without her.
However, in 2018, she spoke out on Facebook, sharing that she was let go due to age, writing that she was "completely blindsided" and "just like that, poof I was replaced with no other explanation other than I was too old and the powers at be at Hallmark wanted to take the show in another direction."
Harassment allegations plague Home & Family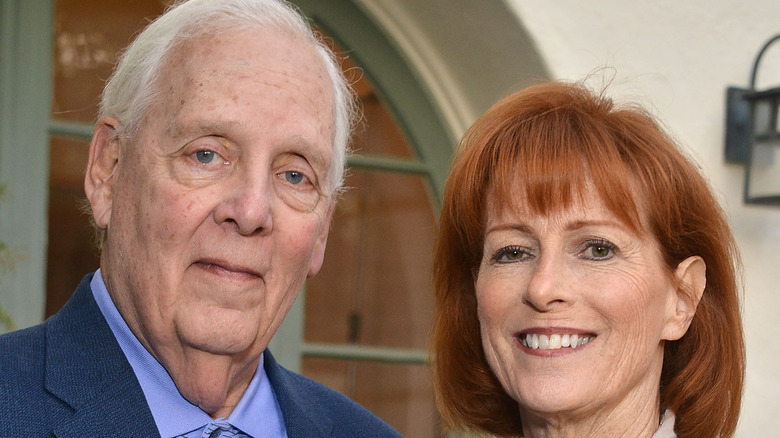 Araya Doheny/Getty Images
Allegations regarding the firings of Robert Levy and Cristina Ferrare were not the first time that issues arose at "Home & Family," or for producer Woody Fraser. In 2018, Fraser became the subject of another lawsuit against Crown Media Family Networks (Hallmark's parent company), this time from chef Shanti Hinojos and other women.
In her suit, Hinojos claimed that Fraser had sexually harassed her for years on the show's set, but nothing was done about it despite her complaints. Among her claims, Hinojos stated that he would comment on her body and touch her waist, shoulders legs, and buttocks without permission. Other inappropriate advances included occasions when he pinned her against a counter, tried to "move cake from his mouth into hers," and even claimed she would "be my next wife" after his wife entered hospice care with terminal cancer. Fraser was terminated after she and others filed a suit with attorney Lisa Bloom.
However, she also claimed the harassment didn't stop after Fraser's dismissal, with allies of his making other threatening comments and calling her derogatory names afterward. She was then fired in December 2017 for "subpar job performance." Her 2018 suit targeted the parent company for the show, claiming that they had instead chosen to eliminate those whom they perceived as threats to the show.
Mark Steines claims wrongful termination after sticking up for co-star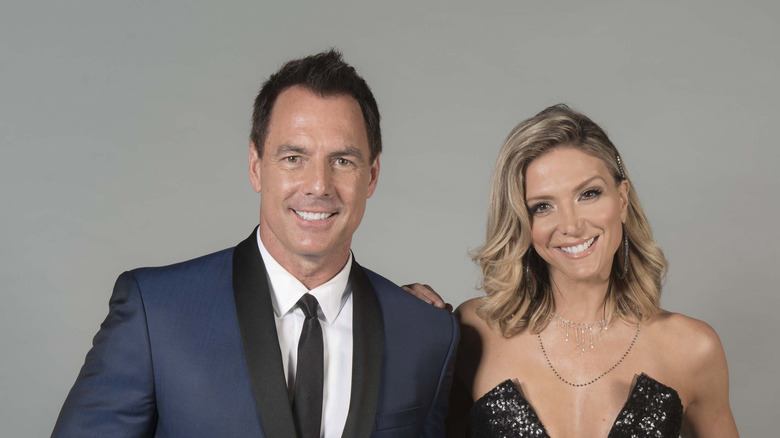 Michael Bezjian/Getty Images
In May 2018, "Home & Family" co-host Mark Steines was also fired from the show with three months remaining on his contract. No reason was given by Hallmark, and it wasn't explicitly addressed on the show,–but he came forward with allegations he was fired for retaliation a few months later in his own lawsuit.
Steines claimed he was let go because he cooperated in the suit filed by Shanti Hinojos and others with Lisa Bloom and provided witness testimony of Woody Fraser's inappropriate behavior. He also claimed that he had heard lewd comments by Fraser about female guests and staffers and seen forced hugs and massages. Following his cooperation with the suit, his salary was allegedly cut by 25% for the show's sixth season. He was dismissed afterward.
In his lawsuit, he claimed retaliation and wrongful termination, and in 2018, a judge handed him a win after rejecting Crown Media's request to have the suit dismissed. However, his attorney, Lisa Bloom, was ordered to stop representing him in 2019 on account of a conflict of interest, and by January 2020, the case was dismissed.
Hallmark allegedly refused to show interracial couples on screen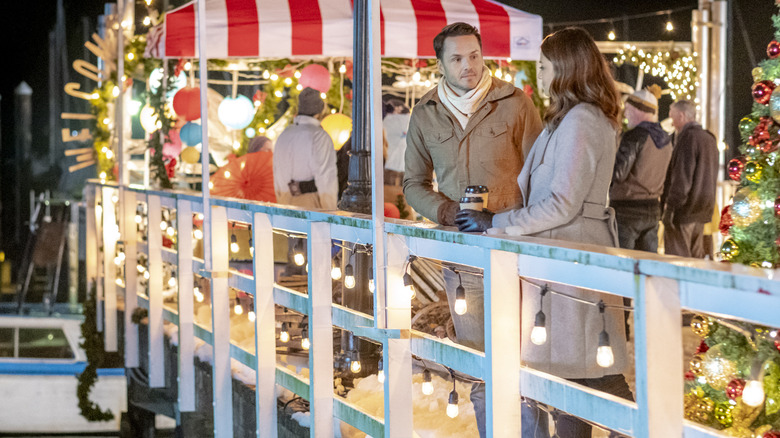 Crown Media United States LLC/Bettina Strauss
The issues at "Home & Family" weren't the only ones that plagued Hallmark in 2018: The network was also called out for allegedly refusing to show interracial couples on screen in their films. The allegations came after Lesley Horat, a woman who signed on to be an extra in the film "A Carousel Christmas" (later renamed "A Christmas Coincidence" and "A Godwink Christmas"), claimed to Canada's Global News that she was not able to take part in a scene featuring romantic couples lingering around a Christmas tree because of her skin color. 
As Horat told the publication, "The casting wrangler looked at us and said, 'Oh no, Hallmark has this policy against interracial couple representation in our productions.'" Other sources who spoke to the publication also claimed the policy existed, stating, "It's just common knowledge that Hallmark expects people of the same ethnicities to be coupled. We are all scared to rock the boat on this issue because there are so many productions that are happening." 
Hallmark denied the claims, and the film's director, Michael Robison, also told the publication he hadn't ever heard of such a policy, but conceded that "some of these people have been working for Hallmark for 10 years and maybe, in their defense, they've picked up some bad habits."
College admissions scandal led to the firing of a mainstay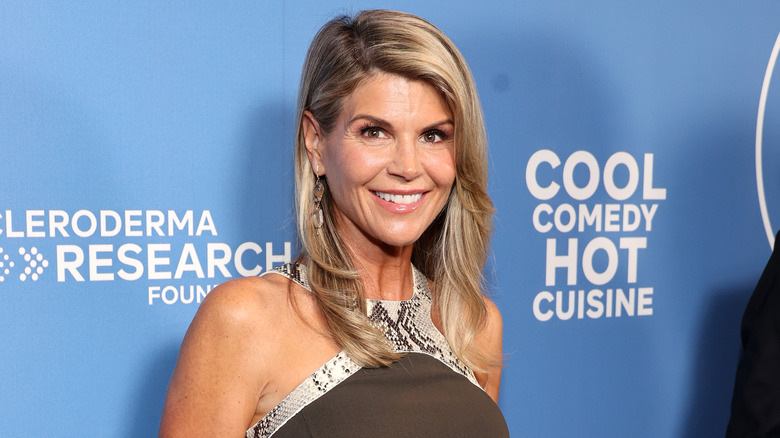 Matt Winkelmeyer/Getty Images
Though Hallmark wasn't directly involved, the company was rocked again in 2019 when it had to let go of mainstay actor Lori Loughlin following her implication in the college admissions scandal known as Operation Varsity Blues.
Loughlin and her husband, Mossimo Giannulli, were among 50 people, including actress Felicity Huffman, who were charged, indicted, and later served time for engaging in fraudulent activities that got their children into elite colleges. In Loughlin's case, she paid bribes of $500,000 to have her daughters, Isabella Rose and Olivia Jade Giannulli, designated as recruits for the rowing team and granted admission to the University of Southern California as a result.
Following the news, Hallmark released a statement saying, "We are saddened by the recent news surrounding the college admissions allegations. We are no longer working with Lori Loughlin and have stopped development of all productions that air on the Crown Media Family Network channels involving Lori Loughlin including 'Garage Sale Mysteries,' an independent third-party production."
Hallmark was called out for not featuring same-sex couples in holiday films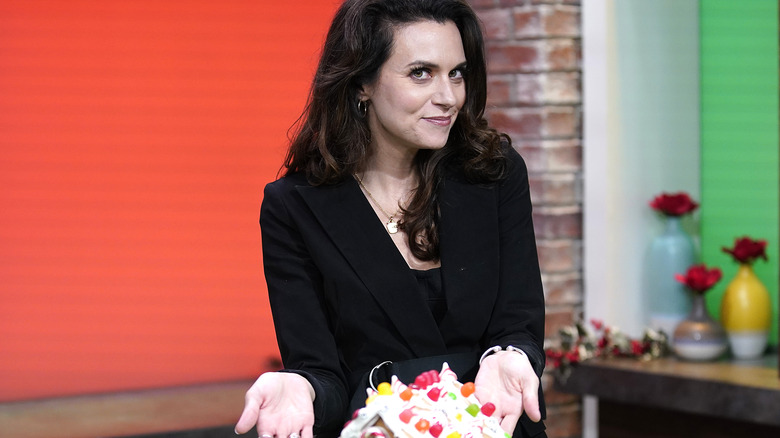 John Lamparski/Getty Images
The Hallmark "Countdown to Christmas" and "Miracles of Christmas" holiday movie slates are arguably their most popular events of the year, but they came under fire for a lack of diversity in them after former Hallmark actor Hilarie Burton called them out on Twitter in 2019, writing in a series of tweets: "Just going through some old emails from a #Hallmark job I was 'let go' from back in January. I had insisted on a LGBTQ character, an interracial couple, and diverse casting. I was polite, direct, and professional. But after the execs gave their notes on the script and none of my requests were honored, I was told, 'Take it or leave it.' I left it. And the paycheck. S***ty being penalized for standing up for inclusivity. ... The bigotry comes from the top and permeates the whole deal over there."
Burton's husband, Jeffrey Dean Morgan, also commented on the issue, calling Hallmark "Gross" and using the hashtag "loveislove."
The issue was revisited in 2021 during a virtual panel at the Television Critics Association. At the event, Wonya Lucas, who took over as CEO after Bill Abbott resigned, indicated the network was taking a better approach toward diversity going forward, stating, "What we are going to do moving forward is just add a little more authenticity and complexity to the storylines."
Hallmark pulled an ad featuring a same-sex wedding, then reversed its decision
Issues regarding same-sex couples didn't just apply to Hallmark Channel's films, but also the ads shown on the network after controversy arose in 2019 over a Zola ad featuring two brides. At the time, the network aired the commercial, but following complaints from the group One Million Moms, which called the commercial not "safe for family viewing," they pulled it, with the group claiming at the time that then-CEO of Crown Media Family Networks Bill Abbott told the group that the commercial had aired "in error."
However, the decision to pull the ad also led to controversy, and many called for boycotts of the channel as a result. Zola also jumped into the mix, sharing it would no longer advertise on Hallmark at all, stating, "The only difference between the commercials that were flagged and the ones that were approved was that the commercials that did not meet Hallmark's standards included a lesbian couple kissing."
Following that further backlash, the company then once again aired the ad, which received praise from GLAAD spokesman Rich Ferraro, who told USA Today, "When they pulled the ad, it sent a really dangerous message to LGBTQ people and LGBTQ youth. In reversing that, they sent a strong message that they stand with LGBTQ people and that all families, including LGBTQ, are worthy of being on the Hallmark Channel."
Bill Abbott resigned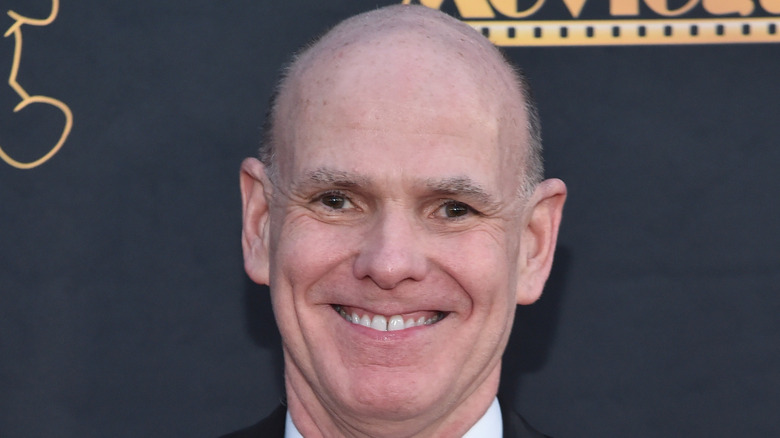 Alberto E. Rodriguez/Getty Images
The Zola commercial controversy came with a big casualty to the network, with CEO Bill Abbott resigning following the backlash. He had overseen the network through several of the issues at "Home & Family," but the reaction to the Zola ad also led to further examination of the lack of diversity in the channel's programming under his tenure.
At the time of his departure, the network had heavily touted its addition of two Hanukkah movies to its lineup that year, but the lack of diversity had been called out through both the Zola controversy and Hilarie Burton's comments. In a November 2020 interview with The Hollywood Reporter's podcast "TV's Top 5" at the time, Abbott critiqued the backlash, saying, "I think that generalization isn't fair, either, that we just have Christmas with white leads. In terms of broadening out the demographic, it's something we're always thinking about, always considering, and we'll continue to make the movies where the best scripts are delivered to us and what we think have the most potential."
Abbott went on to form Great American Media, which serves as the parent company of Great American Family, which has since become a direct competitor to Hallmark and led several stars from the Hallmark Channel to leave.
The queen of Christmas left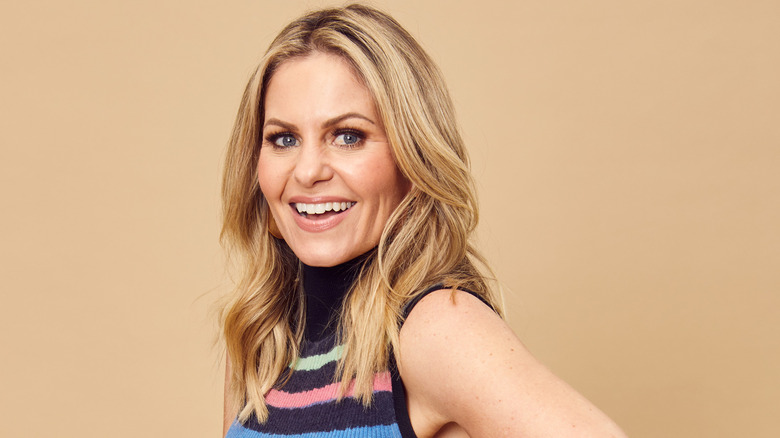 Emily Assiran/Getty Images
Perhaps the biggest blow to Hallmark came when Candace Cameron Bure, the network's undisputed "Queen of Christmas," announced she was leaving in 2022 to join Bill Abbott at Great American Family, where she would also take on a bigger role as an executive at the network. As she told The Wall Street Journal in November 2022, "My heart wants to tell stories that have more meaning and purpose and depth behind them. I knew that the people behind Great American Family were Christians that love the Lord and wanted to promote faith programming and good family entertainment."
While she had broken off her association with Hallmark by then, Bure's interview with WSJ led to more controversy after she also indicated that LGBTQ content would not be featured in any Great American Family projects, saying that they would "keep traditional marriage at the core," with Abbott further fanning the flames, saying that they "were aware of the trends" when it came to featuring same-sex couples.
This led to another Twitter critique from Hilarie Burton, calling Great American Family, Abbott, and Bure "disgusting."