The Real Reason Hilarie Burton Left The Hallmark Channel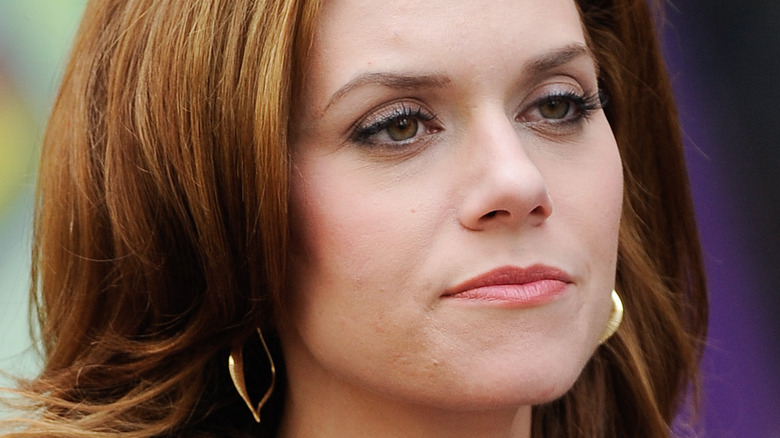 Ray Tamarra/Getty Images
Known for her roles on shows like "One Tree Hill" and "White Collar," Hilarie Burton has quite an impressive resume. Burton's acting credits also include several Hallmark movies. "Surprised by Love" and "Sumer Villa" are among the Hallmark movies that feature Burton as a leading lady (via IMDb). 
Many people enjoy watching Hallmark movies to relax and enjoy lighthearted films, with plots that typically involve love, holidays, friendship, and family. Hallmark movies are known to be family-friendly features with attractive casts, touching themes, and sweet endings that people often watch these movies to unwind.
While the Hallmark Channel seems to be all about promoting happy and uplifting themes, several stars have left Hallmark over the years, including Burton. In December 2019, she wrote on Twitter, "Id (sic) walk away again in a heartbeat." So, what exactly happened to evoke such a strong reaction from the "One Tree Hill" alum?
Here's what we know about Burton's departure.
Hilarie Burton was fed up with the lack of inclusivity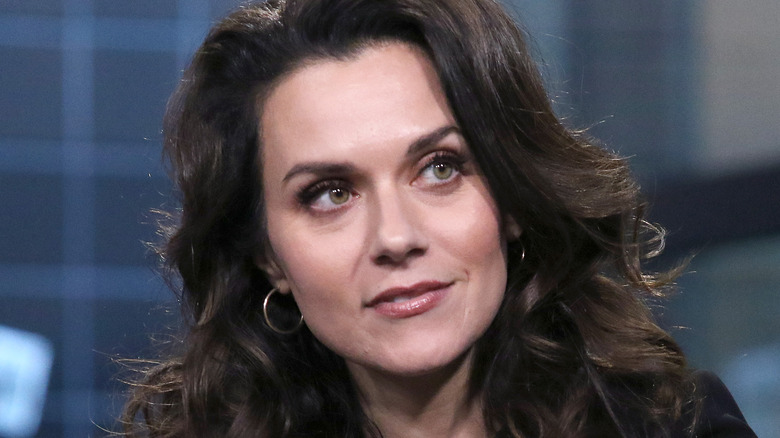 Jim Spellman/Getty Images
Although the Hallmark Channel seems to promote love and happiness, Hilarie Burton was upset with Hallmark's lack of representation. In 2019, she took to Twitter to share why she had been "let go" from a Hallmark movie. "I had insisted on a LGBTQ character, an interracial couple and diverse casting," she wrote. "I was polite, direct and professional. But after the execs gave their notes on the script and NONE of my Requests were honored, I was told 'take it or leave it.' I left it."
Burton pointed out that she was looking forward to the project, writing, "I really wanted that job. It was close to my house. It paid really well. It was about the military, which you all know I hold dear." However, she made it clear that she does not regret her choice to leave it all behind. She's since thrown her weight behind Lifetime instead. "I've been loudly cheering for @lifetimetv all year because they heard my concerns + RALLIED! You want inclusive Christmas magic?! We got it."
The same month Burton posted her Twitter thread about the channel, Hallmark shared a press release which read, in part, "Hallmark is, and always has been, committed to diversity and inclusion — both in our workplace as well as the products and experiences we create." That being said, based on her tweets about her experience, it seems highly unlikely Burton would work with Hallmark again in the future.