Who Is Taylor Swift's Hey Stephen About?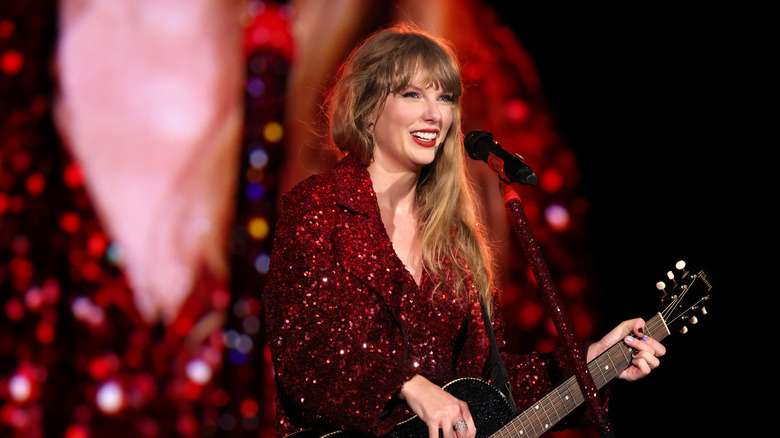 John Shearer/tas23/Getty Images
Taylor Swift has become synonymous with heartfelt lyrics and captivating melodies, earning her a reputation as one of the most influential singer-songwriters of this generation. Her songs, combined with elaborate stage setups and superb wardrobe, have allowed her to connect with Swifties — a term that refers to Swift's fans. By pouring her emotions into the songs she has written, she has come up with tracks that not only reflect her personal journey but also mirror the struggles of those who resonate with her.
Many of Swift's songs are about her life — hinting at real-world events, relationships, and emotions. Sometimes, fans can't help but guess who her songs are about. As Swifties listen, they ultimately become detectives and try to decipher each line, hoping to uncover the person who has inspired Swift's musical tales. One song that caught the attention of the fans was the song "Hey Stephen." The singer-songwriter explained who was the inspiration behind her song from the album "Fearless."
To set the record straight, Stephen Colbert asked the singer if he was the inspiration of the song. In a Zoom interview with "The Late Show with Stephen Colbert" host, she revealed, "No, Stephen, I first recorded that song in 2008. I think I was like 18." It has long been established who the song was about after Swift emphasized the words "love and theft" in the song's printed lyrics. The song was, in fact, about Stephen Barker Liles from the country duo Love and Theft.
Stephen also wrote a song about Taylor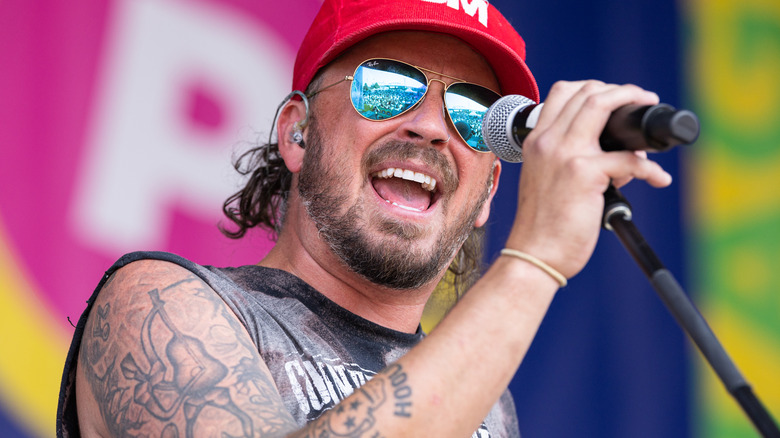 Michael Hickey/Getty Images
After the release of Taylor Swift's re-recorded album "Fearless," Swifties are able to revisit the earlier tracks of the songstress — of course, that includes "Hey Stephen." It's a refreshing song among the artist's hits since, unlike her other songs tackling full-blown relationships with Swift sharing some of her heartbreaks, "Hey Stephen" explores the details of an innocent infatuation in an upbeat guitar-driven melody.
Stephen Barker Liles revealed that he had never heard the song until it was released. Swift had told Liles she had written a song about him, so he knew the song existed. "She didn't say like, 'I wrote a nice song about you,' so I'm just thinking, 'What did I do?' Because she doesn't really write very many nice songs about guys," Liles told The Boot in 2009. But upon hearing the song, he felt a sense of relief. He added, "I was very relieved when it turned out to be a nice song, and it's actually one of the nicest things anybody's ever done for me."
As a response to Swift, Liles confessed that he penned a song about the songwriter as well. He wrote "Try to Make It Anyway" about Swift and told Taste and Country in 2011, "Me and Taylor really hit it off and became really close when we were on tour together." He added that they once shared a deep connection and talked a lot on the phone.
The hilarious comical act for the song 'Hey Stephen'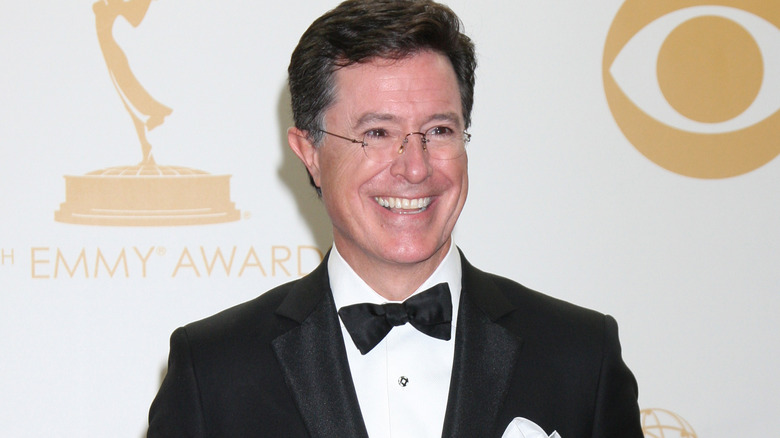 Kathy Hutchins/Shutterstock
Taylor Swift met Stephen Barker Liles through the "Fearless" tour, as Liles' group Love and Theft was the opening act in 2008. The "Blank Space" singer confirmed this in a 2009 interview with Access Hollywood. "The song is actually about a guy who I had a crush on and never told him. So I wrote down everything that I was thinking in the song instead of telling him."
Although it has been confirmed for years who the song was about, it didn't stop Stephen Colbert and Swift from doing a hilarious skit about it on "The Late Show with Stephen Colbert." The portion of the show portrayed the singer-songwriter obsessing over Colbert. In their act, after Swift denied the song was about Colbert and reiterated that she was too young to have a crush on him, Colbert explained that he was also younger back then. To which Swift responded, "Yeah, and you were probably about 44 years and 179 days old, give or take." Colbert was surprised by the ridiculously precise age Swift mentioned, and Swift defended herself by saying, "Like I said, I'm a big fan."
The multi-millionaire musician further creeped out Colbert after she showed him her mood board, which contained pictures of Colbert through the years. This made him say that he's convinced Swift's song was about him, but she shot down the idea. The singer relented and said the song was about Stephen King.