Danielle Fishel Tried To Escape Boy Meets World Fame After The Series Ended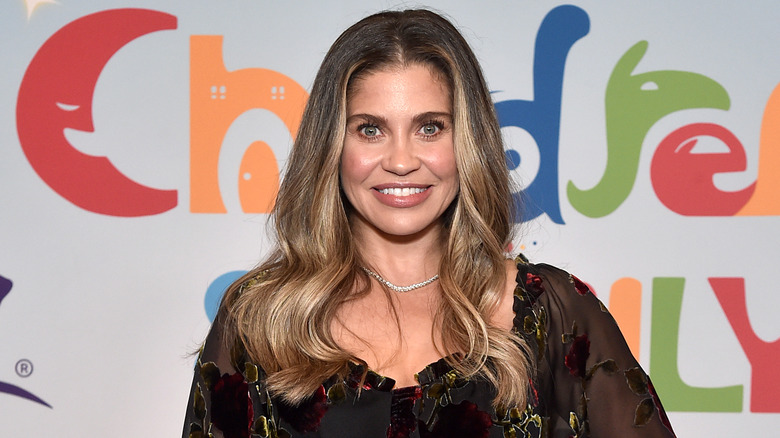 Alberto E. Rodriguez/ Getty Images
According to an interview with Insider, child star Danielle Fishel had a relatively normal childhood for a young star, but following the finale of "Boy Meets World," she wanted to step away from acting. From 1993-2000, thousands of millennials would sit on their couches watching Fishel perform as Topanga Lawrence on the top-charting sitcom "Boy Meets World." However, by 2009, if they had walked into a particular Bloomingdales in Fullerton, California, they would have encountered the A-list celebrity while she politely wrapped their gifts.
After years of stardom, Fishel became a department store employee. When customers would recognize her and ask if she had played Topanga Lawrence, she would play dumb, claiming they had the wrong girl. At the time, she was attending CSU Fullerton, pursuing a degree in psychology. After the whirlwind fame she faced in her youth, Fishel wanted to escape the spotlight and become a marriage and family therapist.
Why being a young celebrity was hard for Fishel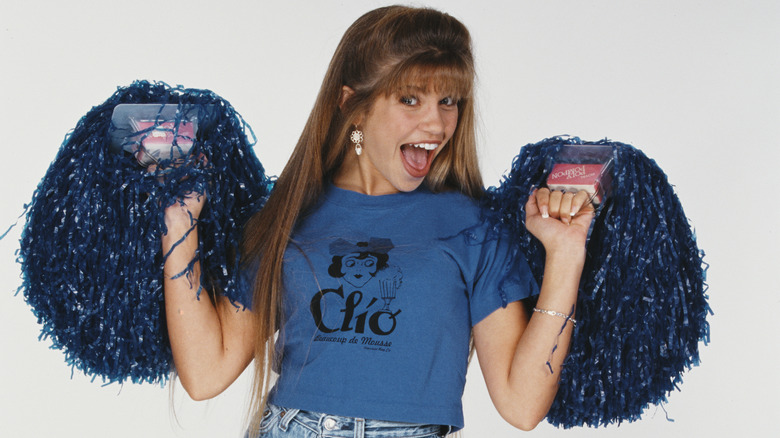 Michael Ochs Archives/ Getty Images
Fishel began acting on television at just 10 years old. By the time she was 12, she was cast as Topanga Lawrence in "Boy Meets World," and suddenly, all eyes were on her. Beneath the teen celebrity gossip and raging success of the show, the public wasn't fully aware of all that was happening to the Topanga from "Boy Meets World" when she was off-screen. While the paparazzi were concerned with getting Fishel and Ben Savage to confirm what was suspected about their relationship, Fishel had a lot more stressful things going on.
In an episode of her podcast, "Pod Meets World" alongside her co-hosts and "Boy Meets World" ex-co-stars Rider Strong and Will Friedle, Fishel opened up about some of the scarring situations she experienced while in the limelight. In one particularly scary incident, Fishel became pen pals with a fan who sent her letters. The fan had framed herself as a young girl, but in reality, it was a full-grown man who began stalking her while attending school. We can imagine this was nothing short of terrifying. However, it was just one of the many factors that made her life as a child actor challenging.
The actor was burnt out by the end of Boy Meets World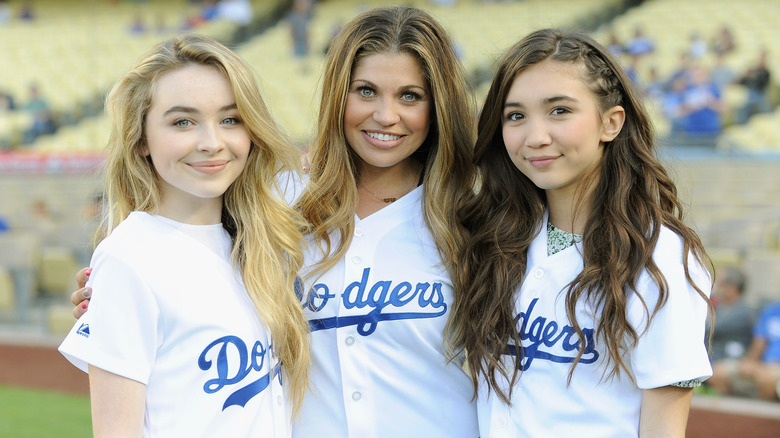 Mark Sullivan/Getty Images
While most kids are simply worried about enjoying their school and social life, Danielle Fishel was responsible for a lot more than that. From the second she appeared on television, Fishel was a full-time employee, with many adults relying on her everyday performance. On an episode of "Pod Meets World," Fishel mentioned that she was hyper-aware of this from a very young age. She shared that she especially felt worried about the demands of the show's creator, Michael Jacobs.
While talking with her co-hosts, Fishel detailed memories of Jacobs humiliating her in front of the cast with disparaging remarks about her acting. Fishel said working on the show was like "chasing the dragon of Michael approval." Fishel told Insider that this non-stop pressure eventually led to her burning out on acting and trying to break from the industry. However, after becoming a director and actor in the "Boy Meets Girl" reboot, "Girl Meets World," we all know that the departure was short-lived.