What Emily Blunt Thought About Meryl Streep's Method Acting Techniques In 'Devil Wears Prada'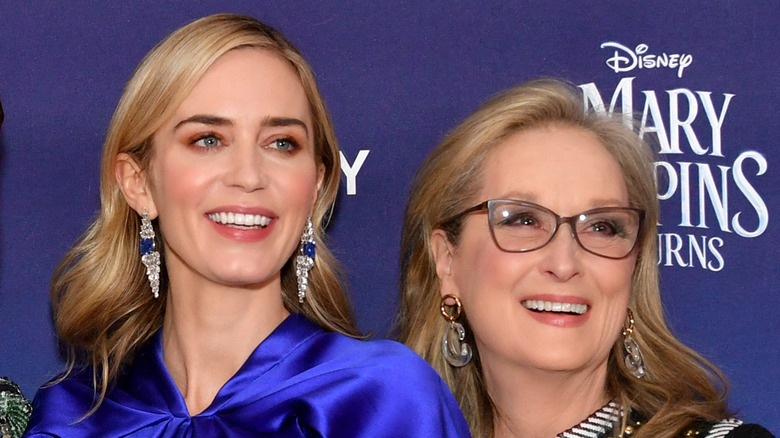 Gareth Cattermole/Getty Images
With three Oscars and 21 total nominations over the past five decades, Meryl Streep is widely considered to be one of the best actresses of all time. Given this success, her co-stars might find her intimidating. Her roles, such as Margaret Thatcher in "The Iron Lady," Sophie in "Sophie's Choice," and Violet Weston in "August: Osage County," have been diverse and often demanding, perhaps adding to the intimidation factor.
Another intense character that Streep portrayed was Miranda Priestly in "The Devil Wears Prada," a character who was inspired by longtime Vogue editor Anna Wintour. Anne Hathaway plays a new hire at Runway, a fashion magazine helmed by Priestly. Emily Blunt plays Priestly's senior assistant. Blunt spoke to fellow actor Brian Cox for Variety's Actors on Actors series and explained that Streep was "slightly terrifying on that film." Streep's acting earned her an Oscar nomination, but Blunt said that the Method acting Streep practiced to play such a cutthroat character made Streep "miserable."
Streep stopped Method acting after 'The Devil Wears Prada'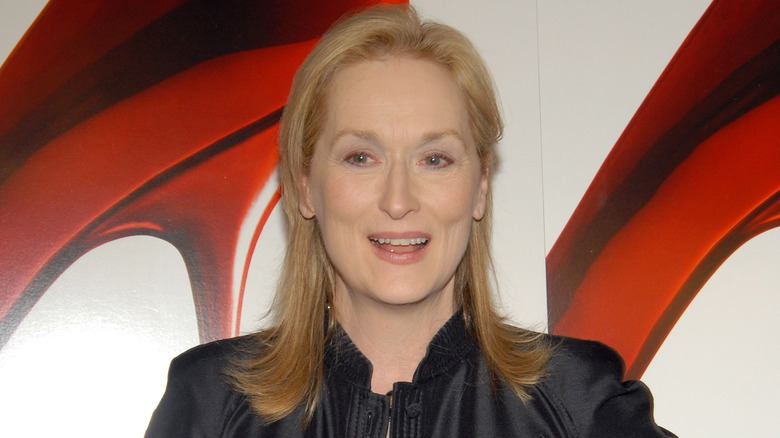 Carley Margolis/Getty Images
Streep's role in "The Devil Wears Prada" made her never want to practice Method acting again. The film's cast reunited for Entertainment Weekly in 2021. Emily Blunt stated that Streep is "gregarious and fun," which made Method acting for the film difficult because it required her to "remove herself" from the cast. Streep chimed in, stating, "I was [miserable] in my trailer. I could hear them all rocking and laughing. I was so depressed! I said, 'Well, it's the price you pay for being boss!' That's the last time I ever attempted a Method thing!"
Streep's co-stars understood the demands of playing a no-nonsense character. In Variety, Blunt said that Streep is "amazing." It seems that Blunt was able to separate the legendary actress' character from who she is in real life. She knew that Streep was Method acting, and it was one of the first times that she had tried to do so. 
Streep is not the only actor who avoids Method acting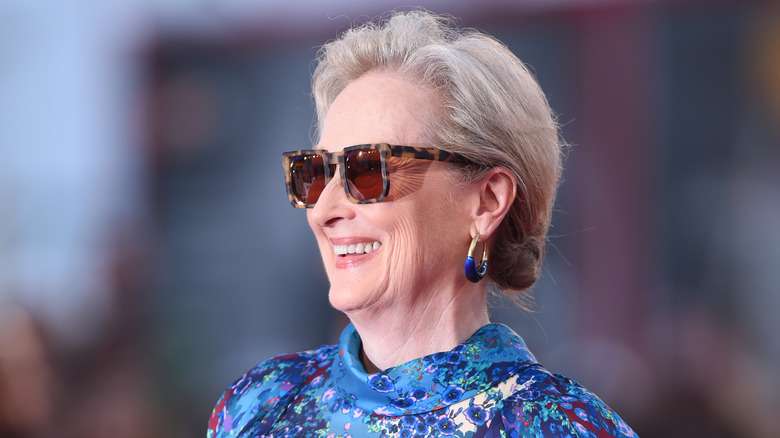 Stefania D'alessandro/Getty Images
Backstage defines Method acting as "a system in which actors attempt to inhabit the psyche of their character, sometimes for long periods, to facilitate realistic behavior under imaginary circumstances." Streep may not enjoy Method acting, but in her speech at Princeton University in 2006, she stated that she aims to be "a conduit of mutual emotional understanding" with her acting. She explained that this involves empathy which allows Streep to "feel the exquisite living pleasure of transmitting (a character's) feelings to an audience." Perhaps achieving this does not mean that an actor must try to inhabit a character to the extent that Method acting suggests.
Streep made it clear that she does not like to take the Method approach. Other stars who have spoken against Method acting include Sebastian Stan, Will Smith, and Claire Danes. These actors have instead attempted to keep work and life a bit more separate.