Here Are All The Actresses Who Almost Played Anne Hathaway's Role In The Devil Wears Prada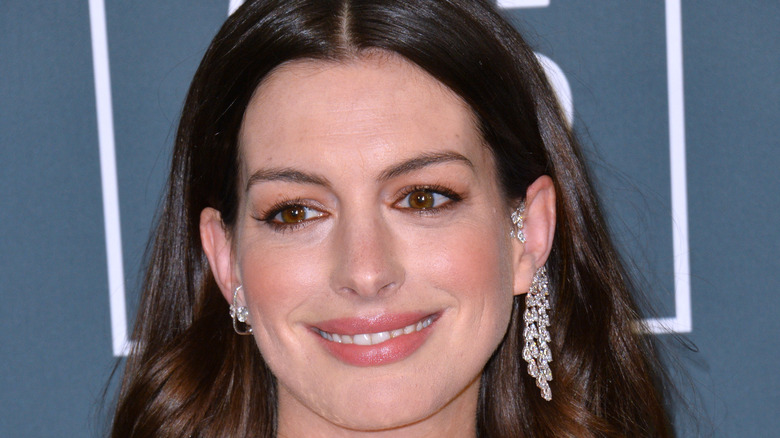 Shutterstock
It's 2021, and we still can't stop talking about the 16-year-old film "The Devil Wears Prada" (via IMDb) and apparently, neither can the cast. 
In a recent guest appearance on "RuPaul's Drag Race," one contestant asked Anne Hathaway if there were any roles she had to "fight tooth and nail for." In typical Hathaway style, she responded with the quip, "How much time do you have?" Then, she shocked viewers by explaining how landing the part as Andrea Sachs was the hardest she's ever had to fight for a role. "I'll give you some tea: I was the ninth choice," the star revealed. "But I got it, hang in there, and never give up!"
Can you even begin to imagine anyone else as the frumpy-assistant-turned-it-girl Andy? While we're sure the eight actress could have done an amazing job, the role was really made for the Les Miserable star. If you're curious which actresses the studio considered first, wonder no more.
You're most likely a big fan of Anne's competitors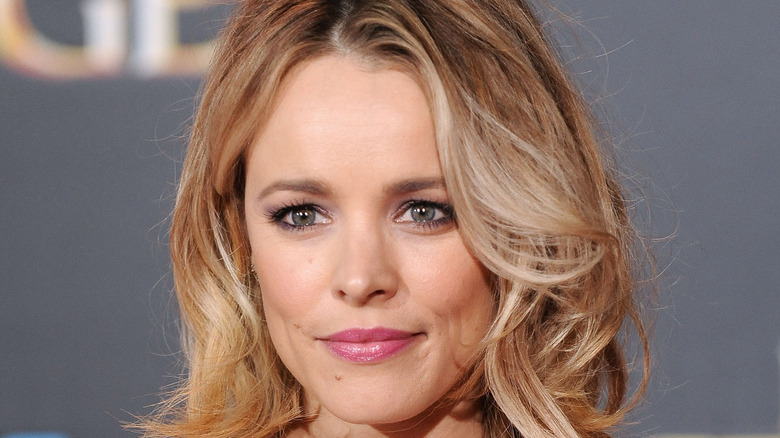 Shutterstock
According to IndieWire, Rachel McAdams was Fox's top choice for the role. The pick comes as no surprise, as it came on the heels of the actress's brilliant performances in the 2004 flick "Mean Girls" and 2005's "The Notebook," per IMDb. After offering McAdams the part three times, the producers begrudgingly turned their attention toward other options. 
"The studio was determined to have her, and she was determined not to do it," director David Frankel said in a virtual reunion hosted by Entertainment Weekly. He went on to discuss how Scarlett Johansson, Natalie Portman, Kate Hudson, and Kirsten Dunst were all subsequently considered for the part.
Deterred by Anna Hathaway's "teen-oriented filmography," Frankel didn't have her high up on his list, but she persisted nonetheless. "It spoke to me," she said during the reunion special. "It was about a subject that I take very seriously, but in such a wonderfully joyful and lighthearted way." 
According to former Fox 2000 president Elizabeth Gabler, "Annie never gave up. She never stopped campaigning, calling, she came into [Fox executive] Carla Hacken's office and wrote in her zen garden, 'Hire me." But as the story goes, it was Meryl Streep who finally persuaded the higher-ups to cast Hathaway. She'd watched the young actress's scenes from 'Brokeback Mountain' and called up the CEO to say, 'Yeah, this girl's great, and I think we'll work well together.' When Hathaway finally got the call, she said, 'It was the easiest yes in the world.'"