Why Al Pacino Has Never Gotten Married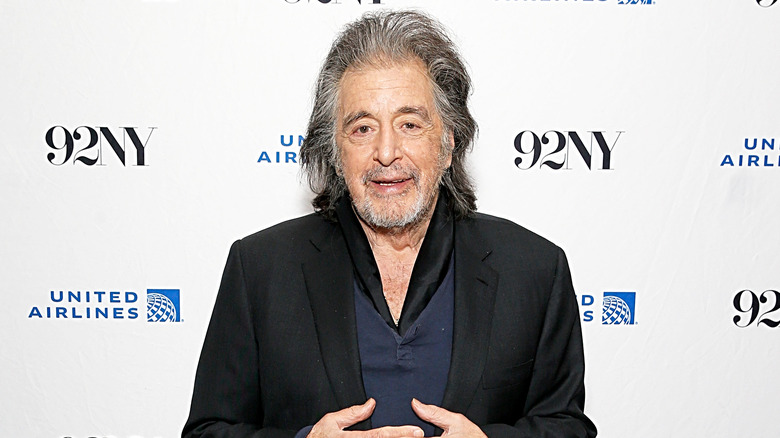 Dominik Bindl/Getty Images
Most will agree that being partnered up is beneficial to our social, economic, and even physical well-being. After all, humans are social beings and we like to have someone in our corner. While it is the general consensus that everybody needs somebody, opinions differ on how we should achieve that. The average person may tell you that marriage is a beautiful, sacred institution that love must pass through in order to mean something. However, it all depends on who you ask. 
Some people are of the opinion that marriage is technically just a contract that doesn't constitute the be-all-end-all of love and romance. This group includes Academy Award-winning actor Al Pacino, for whom marriage is nothing to write home about. The legendary actor has never walked down the aisle and said "I do," at least not in real life. The "Scarface" star isn't convinced about the supposed perks of holy matrimony and firmly maintains that it is wholly unnecessary.
Pacino doesn't like the legality of marriage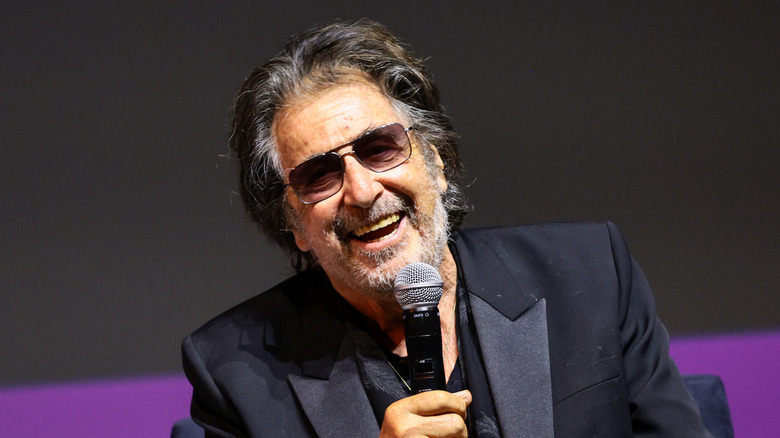 Dimitrios Kambouris/Getty Images
While Al Pacino's acting résumé is hugely impressive, the "House of Gucci" star is more than just one of the greatest entertainers to ever do it — he's also a father of four and spurred news by asking girlfriend Noor Alfallah to take a pregnancy test in 2022 ahead of becoming a father at 83. This may come as a shock to anyone with an old-school mindset because Pacino has never been married. While wedding bells may do it for plenty of people, this "Godfather" star is not moved.
In an interview with The Irish Independent, Pacino affirmed his lack of faith in the whole institution. "I hate to say this, but marriage is a state of mind, not a contract," the living legend stated. "When I think about the law and marriage, I ask myself, when did the cops get involved?" The veteran performer has been tied to some gorgeous women in the past such as his "Godfather Part II" co-star Diane Keaton and yet he's consistently shied away from any talk of tying the knot. 
Moreover, Pacino names coupling with his fellow entertainers as the primary suspect in his inability and disinterest to make the ultimate commitment. "I've lived with women since I was 16 and they have all been actresses," he explained. "Every time I get started with an actress I say, 'Hey maybe we shouldn't enter into this'." Marriage isn't for everyone, a fact Pacino has certainly made peace with.
The actor hasn't totally ruled out marriage yet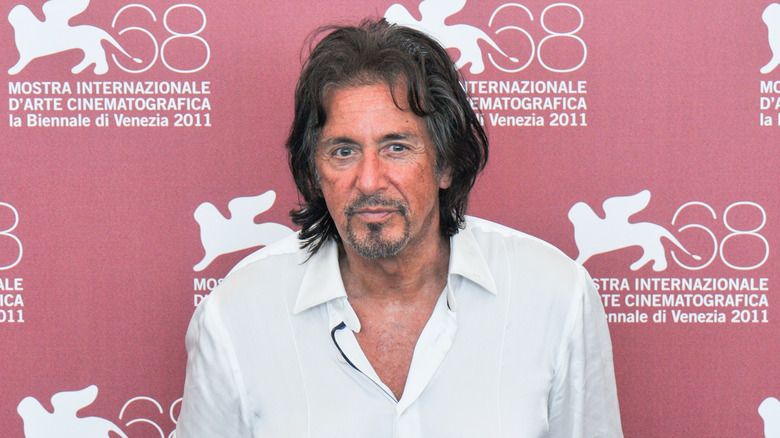 Massimiliano Marino/Shutterstock
You may not have known that Al Pacino is fully prepared to be a lifelong bachelor. However, there may still be a part of him that doesn't want to turn his back on commitment forever either. According to Express, marriage isn't completely off the table for the "Carlito's Way" star. "I have no idea but I never say never," Pacino told the outlet. "It's very possible that this could happen." Apparently, there was a time when marriage had actually crossed his mind. 
In addition to Diane Keaton, the Oscar-winning actor was linked to acting coach Jan Tarrant and actor Lucila Solá. In a 2015 interview, he noted that there were some relationships that may have ended up permanent. "I don't know about marriage yet," he said. "But when you are in love, that's the height of it. So, I probably should have got married a couple of times [back then]. I wish I would have," (via Los Arciniegas). Only time will tell if Pacino changes his mind once again.