Christie Brinkley's Divorce From Peter Cook Was Her Pettiest By Far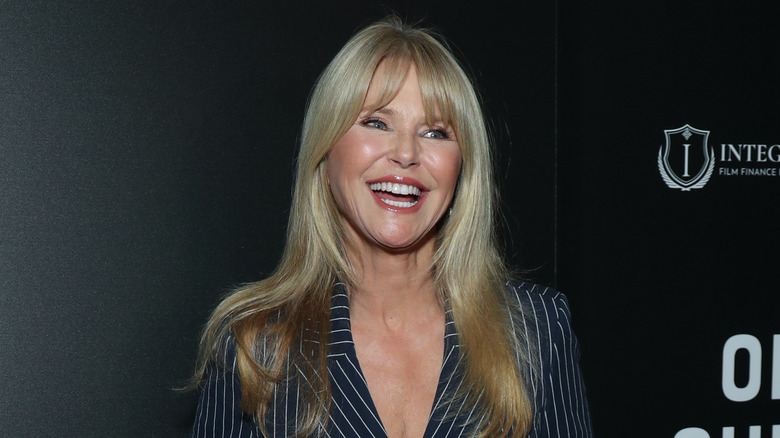 Manny Carabel/Getty Images
Let's face it — we all have one or two celebrity relationships that we are totally invested in. Hollywood is full of power couples that look great together, and when they get married, it gets even better. However, when strife settles in, a high-profile marriage spells a heavily-publicized divorce if anything goes wrong. While divorce can be amicable, not everyone is so lucky to have a reasonable ex-partner.
Oftentimes, divorce can get messy, especially when reputations and public image are at stake. Scores of court battles tend to get petty and bloody pretty quickly when private family business starts to unravel. For supermodel Christie Brinkley, her divorce from her fourth husband, architect Peter Halsey Cook, was nothing short of brutal.
When it was all over, according to ABC, Brinkley eventually had to shell out a staggering $2.1 million to her ex-husband as a settlement, while she got custody of her two children as well as an impressive real estate portfolio consisting of 18 properties. Nevertheless, the turmoil kept brewing after that. The media weighed in heavily and things took a huge toll on the model to the point where the entire situation brought her nothing but embarrassment.
Christie's ex-husband took her back to court over a passport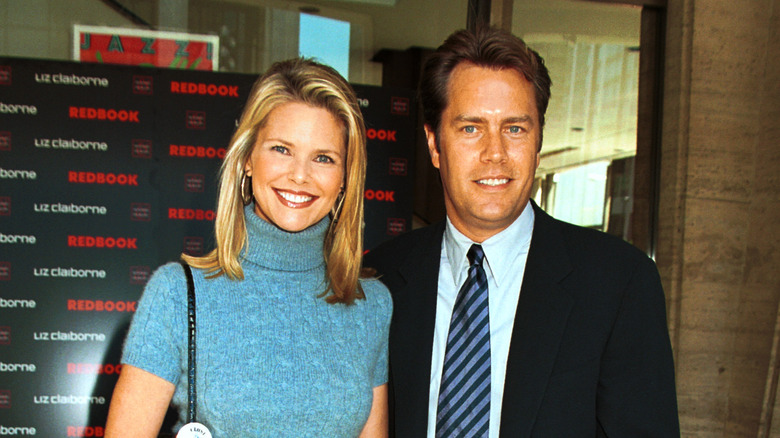 George De Sota/Getty Images
The end of a relationship can be traumatic and the same can be said for actor and supermodel Christie Brinkley's marriage to architect Peter Halsey Cook. The pair got married in 1996, and things seemed to be going great until Cook's affairs came to light. Brinkley found out her husband was cheating on her with his then-19-year-old assistant Diana Bianchi. The couple separated and then divorced in 2008 in a whirlwind of events that left the model embarrassed.
According to People, in 2009, Cook claimed that his ex-wife had seized their son's passport, barring him from a school field trip to Egypt. Another court battle rapidly ensued, which left the "Vegas Vacation" star feeling embarrassed. A representative for Brinkley, Amy Jacobs, told People that court is the last place the model wanted to be. "She's really upset and embarrassed that this is going back to court. She absolutely did not want to go to court. Peter is literally dragging her to court." 
According to Jacobs, the "Parks and Recreation" actor even let a lot of transgressions from her ex-husband slide, and while Cook insisted that Brinkley flat-out declined to hand over the passport, the model's lawyer painted a different picture. Apparently, Brinkley had an emergency and offered Cook another chance to collect the passport, but the architect didn't want to make the extra 10-minute journey to the actor's home. The whole situation seems ultra petty and it's hard not to see why Brinkley found it mortifying.
The split affected Christie and Peter's daughter Sailor as well
Celebrity divorce tends to get pretty ugly, and if you think it's bad enough for adults, it gets even worse when children are involved. The kids are not always alright and can get caught in the crossfire.
Christie Brinkley's grown-up and gorgeous kids had to live through her very public divorce from Peter Cook. Their daughter, model Sailor Brinkley Cook, took to Instagram to share how the split had affected her mental health. Per Radar Online, Brinkley Cook shed some light on how things were for her during her parents' divorce when she was in the second grade in an Instagram post dedicated to a friend's birthday. The then-19-year-old wrote a detailed tribute, revealing that she had received counseling during that difficult time. "My parents had just gotten divorced and I was so confused about everything," the model penned. "There was this little after-school counseling session for kids with divorced parents that the school put me in." She reminisced about how she threw a tantrum one day during counseling and how another girl had graciously led her through it. "That was the start of a lifetime of friendship."
Nowadays, Brinkley Cook is well adjusted to the separate households and maintains a great relationship with her father, according to People. She posted a series of throwback photos of them on the 'Gram and captioned it with: "I love you beyond words."