What Only True Fans Know About Hallmark Star Corey Sevier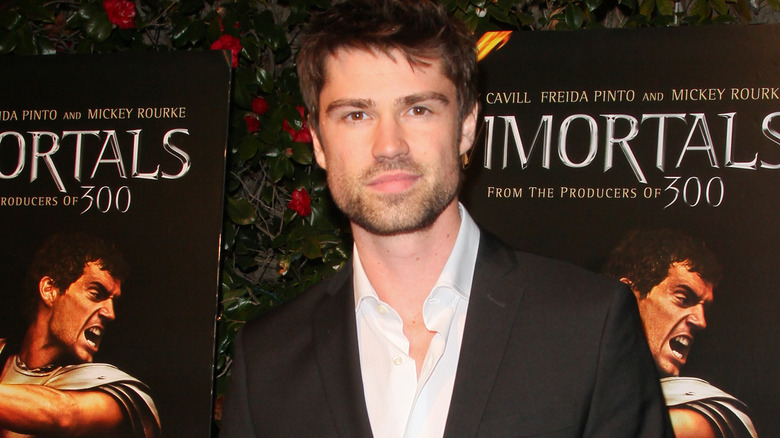 Paul Archuleta/Getty Images
Many Corey Sevier fans have already gathered the basic facts about his career. They know that the Canadian actor's career began when he was a child, having been cast at age 7 to play the role of Timmy in the '90s version of the beloved classic, "Lassie." It is only committed fans who understand that his working life started much earlier. "When I was born, I had a cousin who was doing baby modeling," he told Hallmarkies Podcast. "My parents put me into that when I was six months old."
Modeling eventually led to an NBC mini-series, "Family Pictures," where Angelika Houston and Sam Neill played his parents. "That 10 days changed the course of my life," he said on the podcast. Their generosity helped him develop a love of acting that has lasted 39 years.
Actors may have inspired Sevier, but he also learned from other professionals on set, developing an appreciation for tools of the trade, some of which are no longer in use. The sound of film running through the camera was a particular motivator, Sevier told Ryan Little in an interview for Filmmaking Friends. "As a kid, it would make my heart beat that little bit more, because you rehearsed [your part] all these times, and you knew this is it — this is going on film." Here are a few other things true fans know about Hallmark's Corey Seiver.
Sevier's passion for acting includes a love of learning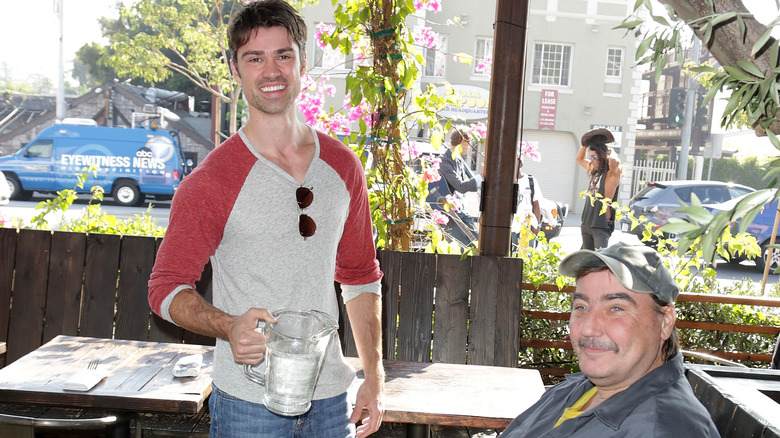 Brian To/Getty Images
Corey Sevier has acted in a variety of roles across both TV and film, including parts in sci-fi movies, horror flicks, and TV thrillers. Yet, he eventually segued into romantic roles. The rom-coms have provided much-appreciated financial support to his growing family while giving him an opportunity to develop new skills, he told Hallmark Happenings. "I've actually directed a couple of these films as well." The feel-good stories, which often feature friends becoming partners, have also molded the actor's outlook. His truest fans will recall him saying on that same podcast, "In an ideal world if you have friendship for a foundation it can make for great things." 
Meanwhile, some roles are close to home, others ... not so much. "Pumpkin Everything" was familiar territory for him, given that he's "a pumpkin guy." "I love the smell, I love pumpkin pie, and I love carving. I even roast the pumpkin seeds," he said. By contrast, Sevier has given his all to unfamiliar parts, including the role of a pilot, various characters who can survive in the wild and are generally much tougher than he is, and one "carpenter who knows far more about building things than I ever will. I get to kind of live vicariously through these characters and, if you're lucky, you pick up a skill or two along the way," he said in an interview with Filmcraziest.
Sevier also explores directing and producing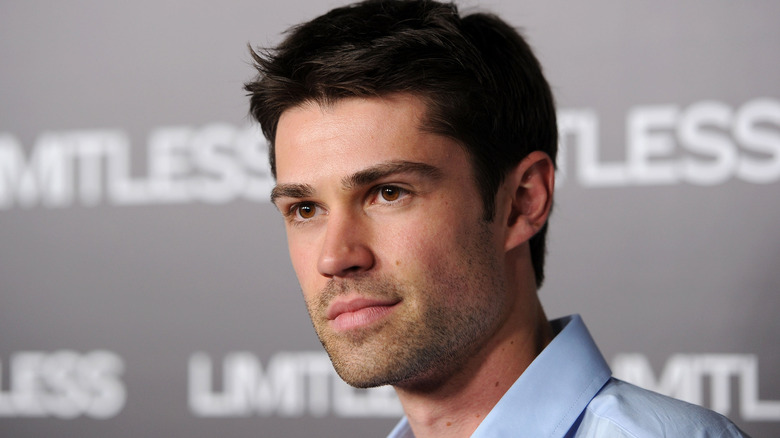 Frazer Harrison/Getty Images
Corey Sevier has won a number of coveted roles throughout his career. As recounted on his website, he's starred in the period drama "Little Men," a follow-up film to the classic, "Little Women." He's featured in both the WB's action-adventure series "Black Sash," and FOX's prime-time soap opera "North Shore," yet his resume also includes guest appearances and recurring roles in TV series across various networks, including "Psych," "CSI: Miami," "Smallville," "Supernatural," "Murdoch Mysteries," and "Mistresses." All told he's appeared in more than 70 film and television productions, and he's also begun to spread his wings as a writer, director, editor, and producer.
Yet his contributions to the must-watch television programming of Hallmark and Lifetime make a deep and lasting impression. His starring credits include "Debbie Macomber's Cedar Cove," "Northern Lights of Christmas," "Grounded for Christmas," "Love in Translation," "Love in Whitbrooke," "Meet Me in New York," "It Takes a Christmas Village," "The Secret Sauce," and "Road Trip Romance." Devoted fans will be able to watch "Take Me Back for Christmas," a forthcoming Hallmark film, in July 2023. 
Admirers of Sevier's work likely sense that he connects deeply, and sincerely, with the Hallmark stories that so often take place in small town settings. They wouldn't be wrong: the former child actor lives with his family in Ontario, outside the city, surrounded by farm fields and cornfields. Sevier told Media Village, "I love Christmas and have always been a fan."