Greg Rikaart Celebrates 20 Years As Kevin Fisher On The Young And The Restless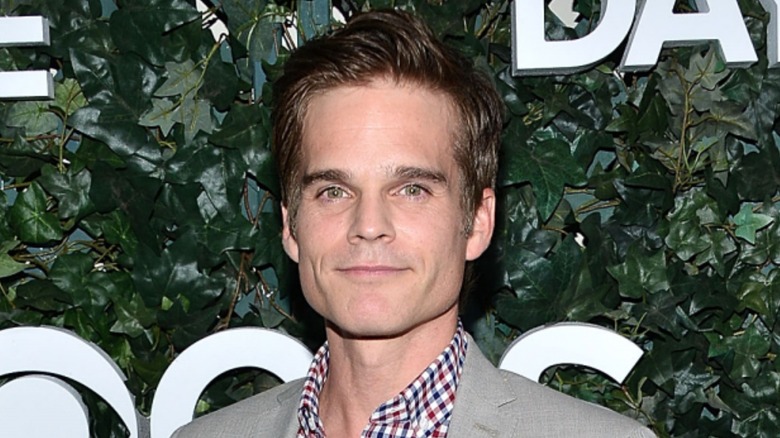 Araya Doheny/Getty
Soap opera vet Greg Rikaart has worked on both "The Young and the Restless" and "Days of Our Lives." Although his return to "Days of Our Lives" had fans worried, Rikaart still works on "The Young and the Restless" and recently celebrated a milestone for that program — 20 years playing the character Kevin Fisher.
Rikaart took to Instagram to celebrate the anniversary by sharing photos of himself as Kevin from over the years. In the caption, he mentioned how the timing is odd to celebrate because of the SAG-AFTRA strike, but pointed out that "it's okay to celebrate the good while being fired up to fight what's unjust." Rikaart added, "Twenty (!) years ago today this yahoo debuted on #YR. Feeling lots of gratitude as I celebrate two decades of work on two soaps with hundreds of fantastic collaborators." Rikaart finished his caption by giving thanks to fans of both "The Young and the Restless" and "Days of Our Lives." 
Many of Rikaart's former and current castmates congratulated him on the accomplishment in the comments, such as Elizabeth Hendrickson, who has played multiple soap opera characters and recurs on the show as Kevin's ex-wife Chloe. "The best scene partner/co worker/counterpart i could ask for but overall the best human," she wrote.
Kevin Fisher has had both good and bad moments
The official Twitter account for "The Young and the Restless" gave Greg Rikaart a shoutout for his anniversary. On July 14, they shared a minute-long video of clips with some Kevin moments from the past 20 years. In a scary clip, Kevin is surrounded by flames from a fire he set to try and kill the character of Colleen. He maniacally shouts, "I don't get mad. I get even!" In a drastically different clip, he and Chloe share a sweet kiss.
Fans rushed to congratulate Rikaart in the replies of the tweet. One person remarked on how much they've enjoyed Kevin's character development, writing, "Kevin's awesome. Y&R writers managed to take a guy who did horrible things and turn him into a beloved accepted character. ... kudoz to the writing team."
For his portrayal of Kevin, Rikaart has received a variety of award wins and nominations. He won the Daytime Emmy for Outstanding Supporting Actor in a Drama Series in 2005. He also won Online Film & Television Association Awards for Best Actor in a Daytime Serial and Best Supporting Actor in a Daytime Serial in 2007 and 2009.