Why Fans Are Worried That Greg Rikaart Is Returning To Days Of Our Lives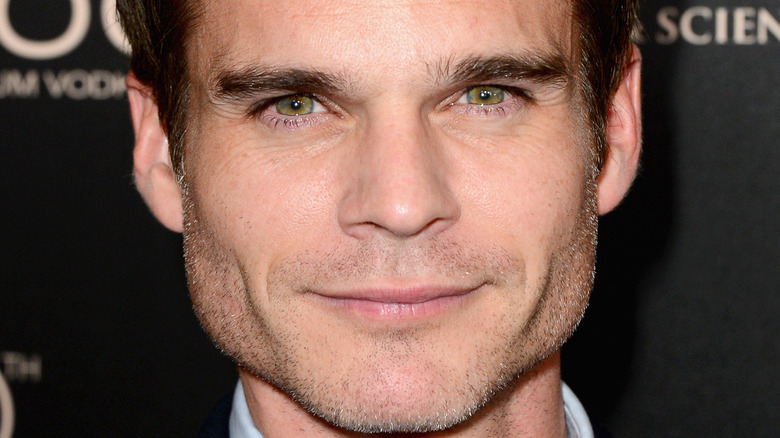 Mark Davis/Getty Images
"Days of Our Lives" viewers are happy to have the character of Leo Stark back in Salem, as actor Greg Rikaart really knows how to bring the drama to daytime. The veteran soap actor was first seen on "DOOL" back in March 2018 when Leo showed up to stir up trouble for Sonny Kiriakis (then Freddie Smith), per Soaps in Depth. After leaving the sudser, Rikaart returned to reprise his role in the Peacock spin-off "Beyond Salem."
Now, Rikaart is back on the flagship series and having fun while doing it. The soap star previously told Soap Digest that he never thought he'd return to "Days of Our Lives" after his initial stint on the show. However, he's happy to be back.
"I'm thrilled that that's turned out to be the case, because Leo is just such a fun character to play," the actor stated. "He's devious, but there's something really playful about him, even though he's doing bad things from time to time. And, at least recently, none of it's been truly damning; particularly the stuff he got to do in the spin-offs. He was sort of bad, but also helping in his own way and doing something good."
However, some soap fans are worried about Rikaart's return to "DOOL" and how it might impact his role on another popular daytime series.
Greg Rikaart originated the character of Kevin Fisher on another soap opera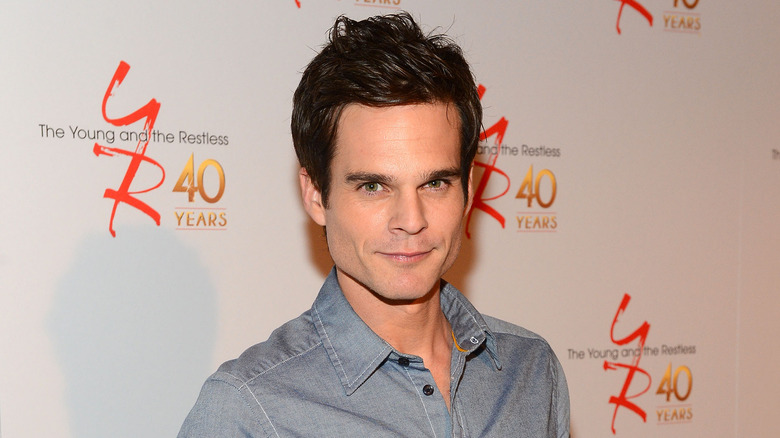 Mark Davis/Getty Images
Before landing the role of Leo Stark on "Days of Our Lives," Greg Rikaart had roles on shows like "Gilmore Girls" and "Dawson's Creek." He also appeared on shows like "The Closer," "Modern Family," "Major Crimes," "CSI: Miami," and Bones" (via IMDb). Rikaart also has credits in films such as "Prey for Rock & Roll" co-starring Gina Gershon and Drea de Matteo and "X2: x-Men United," per TV Guide.
However, he became a household name when he joined "The Young and the Restless" in 2003 as a character named Kevin Fisher (via Soap Central). Over the years, soap fans watched Kevin use his intelligence to land jobs as an IT analyst, bookkeeper, accountant, and even own his own coffee house. Since coming on to the canvas, Kevin has been married to three different women, including Jana Hawkes, Angelina Veneziano, and Chloe Mitchell. He's also gotten romantic with characters like Mackenzie Browning, Lily Winters, and Mariah Copeland. He's also stirred up a lot of trouble during his time in Genoa City.
Despite how viewers feel about Kevin, there's no doubt that Rikaart's character adds flair and drama to the show and fans don't want to lose him, judging from recent fan reactions about his "DOOL" return.
Greg Rikaart is pulling double duty at Y&R and DOOL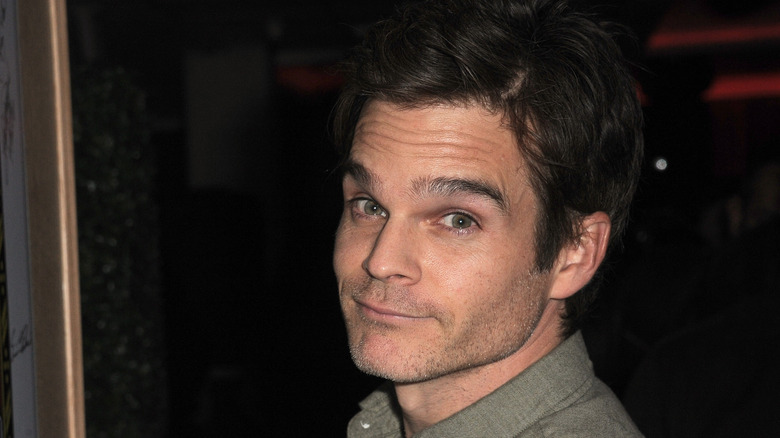 Albert L. Ortega/Getty Images
Cheat Sheet reports that after news broke of Greg Rikaart's return to "Days of Our Lives" as Leo Stark, fans of "The Young and the Restless" began to speak out. Many viewers voiced their concerns about Rikaart's role on "DOOL," and wondered what it mean for his "Y&R" character, Kevin Fisher.
"Does this mean that you're off Y&R again? Or are you doing both with an occasional pop in to Y&R?" one fan asked the actor on Twitter. "Hold up now....we need our Kevin over in G City," another commented. However, Rikaart has revealed that he's still working on "The Young and The Restless," although Kevin may not be seen quite as often as some fans might like.
During an interview with Soap Opera Digest, Rikaart revealed that his flexible "Y&R" schedule allowed him to be able to pull double duty on the CBS soap as well as the NBC sudser for the time being. "For better or for worse, I'm not particularly heavily utilized at Y&R at the moment," the actor said in February 2022. "So there haven't been any challenges there, which is great."
For now, it appears that "The Young and the Restless" fans don't have to worry about losing Rikaart or his character. They can also tune in to "DOOL" if they want to see the actor portray the colorful Leo Stark.