How Big Is Gordon Ramsay's Age Gap With His Wife Tana?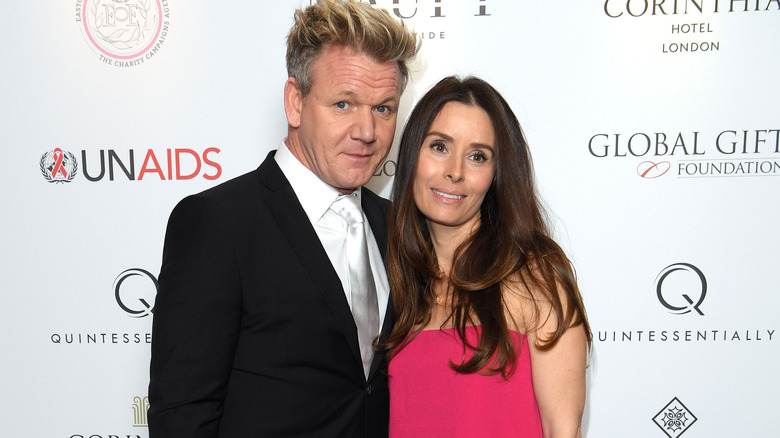 Karwai Tang/Getty Images
Superstar chef Gordon Ramsay is well known for his quick assessments of kitchens and restaurants all over, but not everyone knows that he is very family oriented and has been happily married to his wife Tana Ramsay for decades.  
The couple have five children, Megan, twins Jack and Holly, Matilda, and Oscar. Though Tana spent much of her life raising her five children while Gordon worked on various television shows and businesses, Tana was also a Montessori teacher and food editor for Grazia magazine, as well as a cookbook author. Gordon and Tana have been married for over 25 years and are still going strong. 
Gordon met Tana at a New Year's Eve party when Tana was just 18 years old. Though quite young at the time, she was already engaged to someone else, and she also didn't have a high opinion of Gordon, who was 26 at the time, and found him to be "a complete arrogant arse," (via The Guardian). It would be a brief chance encounter long after the party when her feelings began to change.
Gordon and Tana have an eight year age difference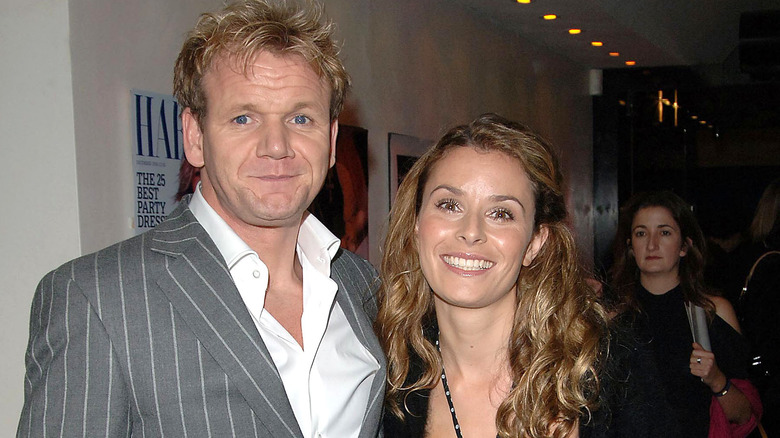 Jon Furniss/Getty Images
Gordon Ramsay respected the fact that Tana Ramsay was already in a relationship, so he didn't try to date her until she was single again, per Bustle. Somewhere along the line, fate stepped in when Tana ran into Gordon one day by her flat. He was only there because he kept a motorbike in a friend's flat, in the same building that Tana lived in.
Though Tana was just 18, Gordon was 26. While an eight-year age difference doesn't seem much now that they are in their 40s and 50s, when they first started dating, they were clearly in different age brackets.
However, they took it slow and got to know each over a span of four years. Then they were married on December 21, 1996, when Tana was 22 and Gordon was 30. They didn't stay alone in wedded bliss for very long and became parents a little over a year later when their first child Megan was born in May 1998.
Their marriage is still solid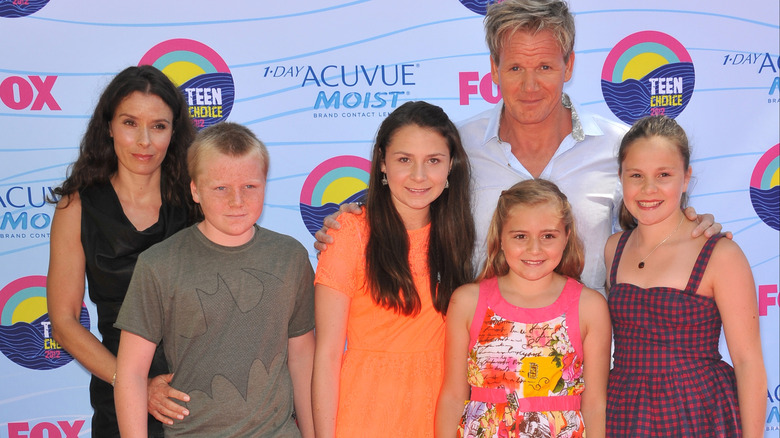 Featureflash Photo Agency/Shutterstock
Any long marriage has its share of ups and downs, and Gordon Ramsay and his wife Tana Ramsay are no exception. In 2016, the couple was devastated when Tana lost Rocky, the baby she was carrying at five months pregnant.
The "Kitchen Nightmares" star shared the sad news on his Facebook page writing, "We had a devastating weekend as Tana has sadly miscarried our son at five months," he wrote. "We're together healing as a family, but we want to thank everyone again for all your amazing support and well wishes."
In June 2023, Tana remembered her son while posting a family photo. "A happy picture taken of us celebrating Megan's 18th, I was just under 20 weeks pregnant," wrote Tana. "Little did we know, a few days later I would be holding our little boy Rocky — born with a strong heartbeat, but too little to survive. Tana finished the caption by saying, " Although it's seven years today, it still feels like yesterday. We all miss you every day. We love you, Rocky, forever in our hearts. I couldn't do this without my family, you are all everything to me."