Prince George's Royal Future Reportedly Sinks In As 10th Birthday Draws Closer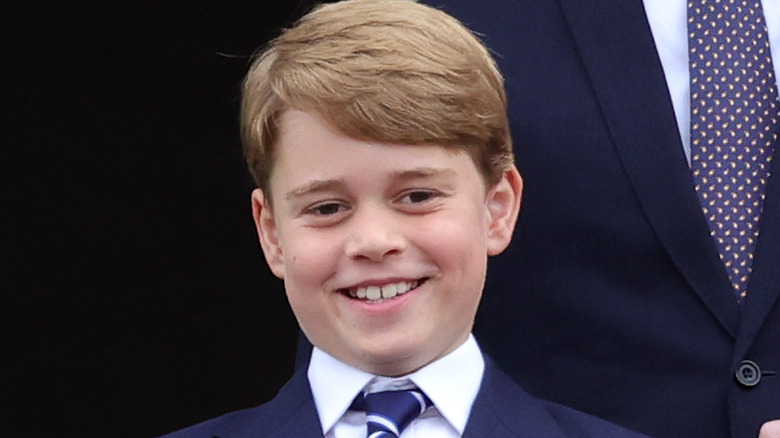 Chris Jackson/Getty Images
Prince George isn't even a teenager yet but his future has already been carved out for him. Set to one day become the king of Britain, George will fall in line behind his grandfather, King Charles III, and his father, Prince William, to eventually take over the monarchy. Of course, these are huge shoes to fill and the role is probably something that a school-aged boy can't even begin to comprehend, but that's where his parents come in. 
Although George has been involved in many royal events, including being front and center at Queen Elizabeth's Platinum Jubilee and the coronation of his grandfather, King Charles, a royal source says that George didn't quite understand the magnitude of his position until recently. In 2020, biographer Robert Lacey revealed that the Prince and Princess of Wales have told George that he will one day be king, according to People. "I am sure [William and Kate] are making George aware in the best way they can. And not making it too burdensome," a palace source previously told the outlet.
The conversation that took place amongst the Cambridges was very serious for George, who celebrates his 10th birthday this month, but was reportedly done with much thought and consideration. "William and Kate wanted to protect the children as much as possible, particularly from the concept of them being royal and everything that entails," a source told Fabulous. All of that said, however, the source suggested that things are really starting to sink in for the young prince.
Prince George has been learning a lot about royal life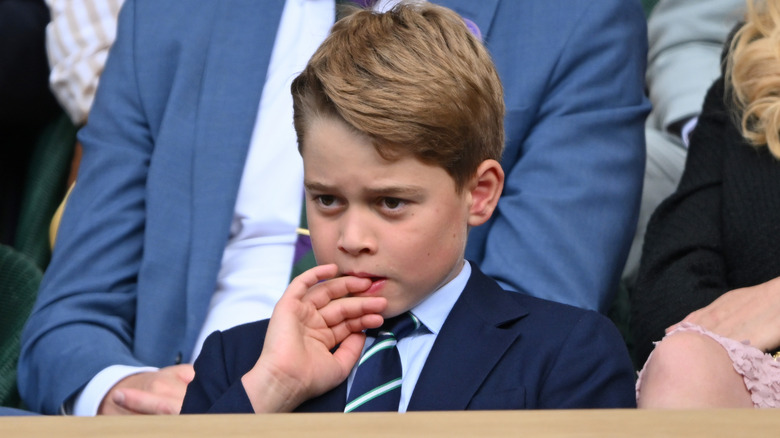 Karwai Tang/Getty Images
William and Catherine Middleton, Prince and Princess of Wales, have taken great care when it comes to talking to Prince George about his future within the monarchy. However, those conversations have come with a boatload of questions, some more difficult to answer. In fact, Fabulous' source said that part of the family's talk had to do with King Charles and William dying one day "which is a very tough concept for any child to grasp. It's also very tricky for what it means for his siblings, Charlotte and Louis." Given the anxiety that could come along with this information, William and Kate are reportedly taking things very slowly in an effort not to overwhelm their oldest son.
The Princess of Wales is especially in tune with how children grow and learn and is particularly mindful of letting her kids be kids while still teaching them right from wrong — and showing them love. "The relationships in a family or that's surrounding a child is so important. The environment in which you bring up a child is as important, as whereas the experiences you engage them with. It's not about the number of toys they've got or the number of sort of trips that you go on with them. it's just making sure that they've got the right emotional support around them and that comes from the adults in their lives," Kate said as part of the Shaping Us campaign. We're certain that she and William are going to support George as he navigates the road ahead.