Who Is Cici Bussey And How Is She Related To The Kardashians?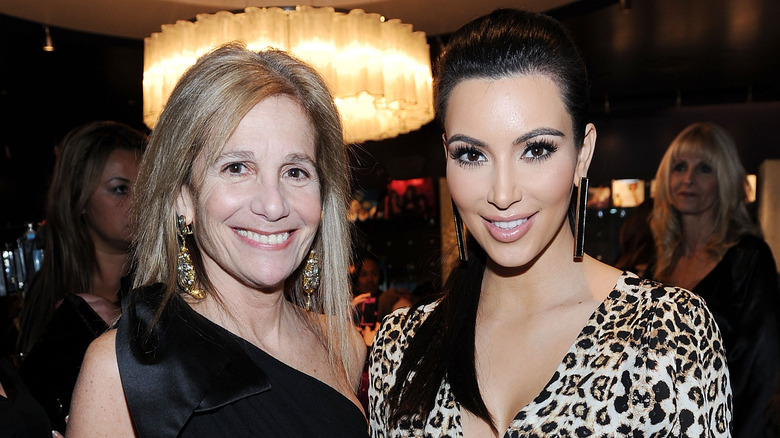 Denise Truscello/Getty Images
Anyone who watches the Kardashian family reality shows knows that there is a supporting cast of friends and family members that tend to make frequent appearances throughout the episodes. People like Khloe Kardashian's best friend Malika Haqq, Kim Kardashian's bestie Jonathan Cheban, and family member Cici Bussey are familiar faces to fans. While Cici has been present for many of the Kardashian/Jenner brood's big moments and has weighed in on some of their most heartbreaking and dramatic issues, some fans don't really know who Cici is, and how she's related to the famous family.
Although Bussey's full relationship with the Kardashians may have never been explained on the family's reality TV shows, it's clear that they all hold a great amount of love for her, and they refer to her as their cousin. Bussey even joined the family to play on "Celebrity Family Feud" back in 2018. Longtime fans of the Kardashians might also remember that Bussey once managed their Kardashian Khaos store in Las Vegas, although the establishment closed after only three years, per Kardashian Dish.
It may be easy to assume that Bussey is just a friend of the family, but in reality, she is actually related to the clan. However, the story behind her connection to the family may surprise some.
Cici Bussey is related to Robert Kardashian Sr.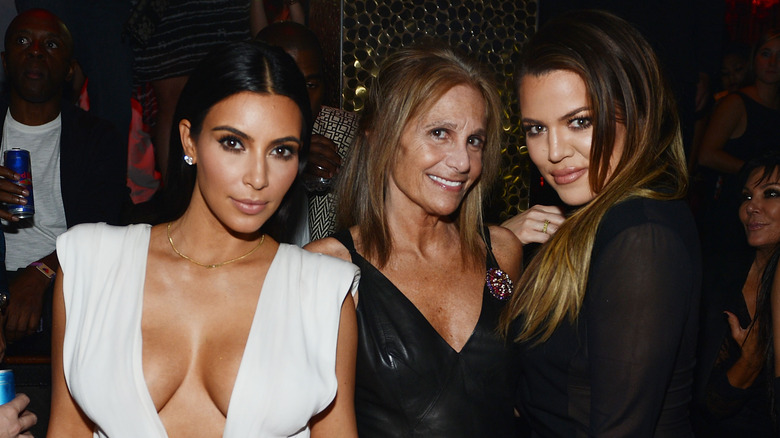 Denise Truscello/Getty Images
Some fans of the Kardashians might assume that Cici Bussey is related to Kris Jenner, as the two women have proven to be very close over the years. However, Bussey is actually the first cousin to Jenner's first husband, the late Robert Kardashian Sr., per Monsters and Critics. Sadly Bussey is thought to be the only family from Kardashian Sr.'s side of the family that is still in contact with Jenner and her children.
The rift between the Kardashian family allegedly started when Jenner and Kardashian Sr. split in the 1990s. Jenner was thought to be having an affair, and the family of the high-powered attorney wasn't happy about the way the marriage ended, cutting Jenner and her children out of their lives. However, Bussey remained in contact with her cousin's family, cultivating a close relationship with Jenner as well as the children.
Although Bussey isn't seen on the family's TV shows on a regular basis, she is clearly a big part of their daily lives. Her Instagram account reveals photos of her with several members of the family, as well as the young members of the brood like Kourtney Kardashian's daughter Penelope Disick and Khloe Kardashian's little girl, True Thompson.
The Kardashians have supported Cici Bussey through her battle with cancer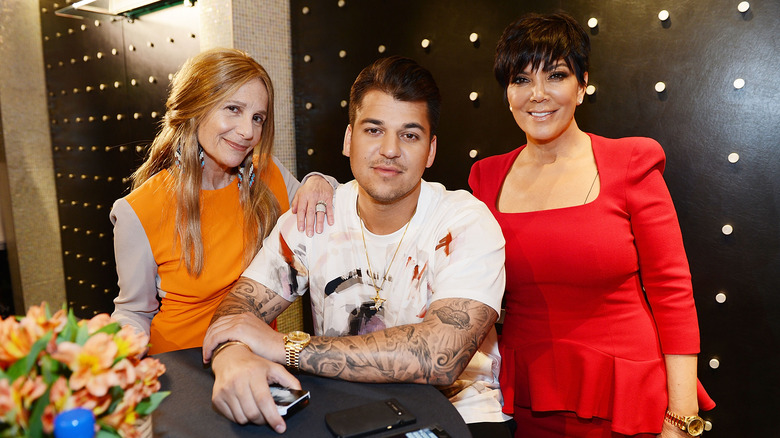 Denise Truscello/Getty Images
In 2017, Kris Jenner took to social media to ask for prayers for Cici Bussey, whom she revealed had been battling cancer for several years. Jenner called Bussey the "strongest most amazing woman" she's ever known, and revealed how loving and kind she is to all those she comes into contact with. Bussey's treatment plan included a stem cell transplant, and Jenner asked her followers to send well wishes and good thoughts for the family's beloved cousin. According to The Daily Mail, Bussey's cancer became resistant to other treatments such as chemotherapy, and the treatment was considered a big challenge.
However, in 2021, Kim Kardashian broke the news that Bussey was declared cancer free and had officially been sent into remission after her long battle with the disease, per Survivor Net. "This is a @cicibussey appreciation post! I found this pic from a trip to Mexico we took and just reminded me of what an amazing strong cousin I have so wanted to share! She is officially cancer free after a few decades battle! So proud of her! Cici's mom and my dads mom were sisters so I love going on walks reminiscing about all of the fun stories! She's just the best! I love you Cici," Kim wrote on Instagram.
Although Bussey isn't officially a Kardashian, she has certainly become one of the most important members of the family, and it's clear that she's gotten a lot of love from the brood.