Why Rosie O'Donnell Once Visited Martha Stewart In Prison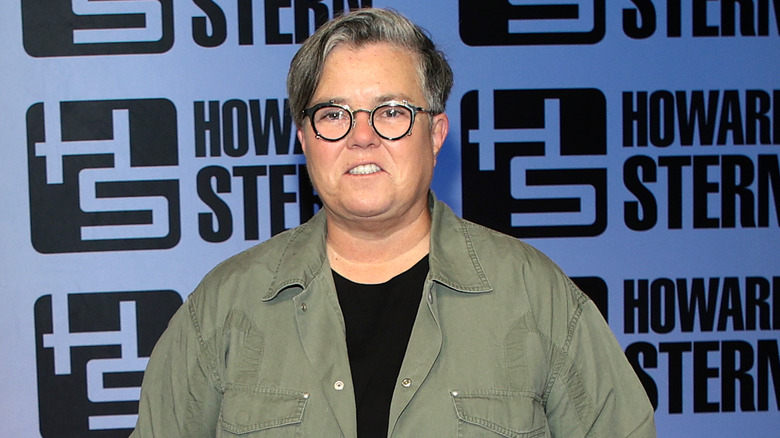 Dimitrios Kambouris/Getty Images
Martha Stewart is a legendary domestic goddess who has been sharing recipes and household tips with dedicated fans for decades. But in 2003, the world was stunned when Stewart was accused of insider trading and indicted on charges that included conspiracy, obstruction of justice, and securities fraud, per The New York Times. Stewart was sentenced to five months in prison and was sent to a facility in Alderson, West Virginia. While there, Stewart received a special visitor, talk show host and actor Rosie O'Donnell. In September 2022, O'Donnell revealed the circumstances that led to her visit on "The Howard Stern Show."
During the interview, Stern brought up that O'Donnell, who was known to have screaming matches on "The View," showed public support for Stewart when she went to prison. O'Donnell then explained that she and Stewart knew each other because she had appeared on "The Rosie O'Donnell" show, but they were not friends.
Despite this, O'Donnell told Stern that she sent Stewart an e-mail that said (via YouTube), "If you ever need anything in prison, let me know." O'Donnell added that Stewart's assistant contacted her two months later for a visit. She went and disclosed to Stern that Martha Stewart's transformation into a prison inmate was not what she expected.
Rosie O'Donnell said Martha Stewart looked immaculate in prison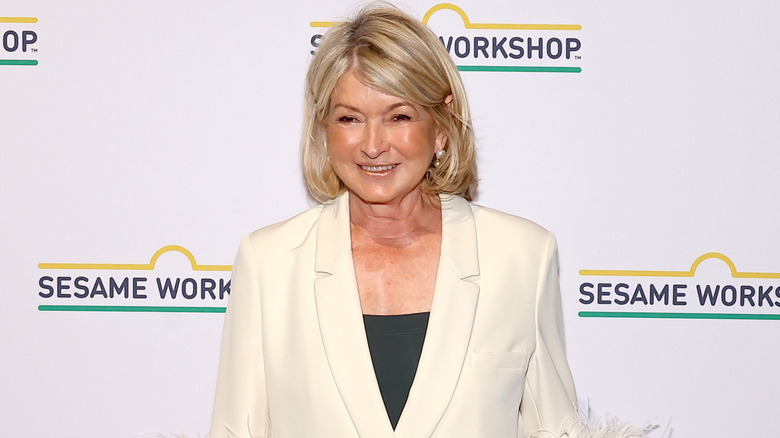 Arturo Holmes/Getty Images
On "The Howard Stern Show," Rosie O'Donnell divulged that she put little effort into her appearance in preparation to see Martha Stewart in prison. However, this backfired on O'Donnell. She said, "I thought, it's prison — I didn't take a shower ... I was trying to look as low-key as I could and I walk in there and she walks through the door like she's in a Scavullo photo shoot," (Scavullo was a renowned fashion photographer who died in 2004). O'Donnell added, "She cinched her orange jumpsuit ... she looked fantastic. And I looked like her homeless cousin from Utah."
So what did they talk about during O'Donnell's visit? O'Donnell told Stern that she asked Stewart if there was anything that she missed from the outside world, to which Stewart replied, "The flavor of lemon." Stewart was released from prison in March 2005, but had to serve five more months at home.
Speaking to Stern, O'Donnell said that upon Stewart's release, she gifted her a lemon tree from Capri but revealed that they never spoke again. When Stern questioned O'Donnell about this, she said, "When I feel people have suffered greatly, I want to drop grace on them if I can. I want to give you the opportunity to recover."
What Martha Stewart has said about prison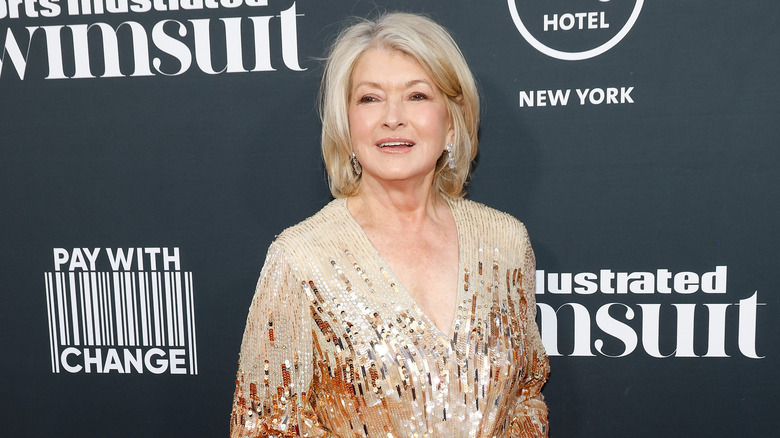 Taylor Hill/Getty Images
According to NBC News, the prison Martha Stewart served her time was nicknamed "Camp Cupcake." Despite this cutesy moniker, Stewart has said that being confined was anything but pleasant. In 2017, she was a guest on the podcast "Next Question with Katie Couric," where she spoke about her time in prison. Stewart told Couric (via People), "It was horrifying, and no one, no one, should have to go through that kind of indignity really except for murderers, and there are a few other categories, but no one should have to go through that." However, Stewart has said that some good came out of her time in prison.
In a 2020 interview with People, she said, "Even when I went away [to Alderson Federal Prison Camp in West Virginia] for five months, I got through it. I learned how to crochet. I still have the gorgeous crocheted poncho [that I wore leaving prison]. It's in the attic. And I re-upped my ceramics there." In fact, Stewart made a ceramic nativity scene that she has shared with her followers on social media. She later sold replicas of this nativity scene on her website. As for the five months she spent in home confinement, ABC News reported that Stewart loathed the experience and the ankle monitor she had to wear.