Who Was Jane Birkin, The Inspiration Behind The Birkin Bag?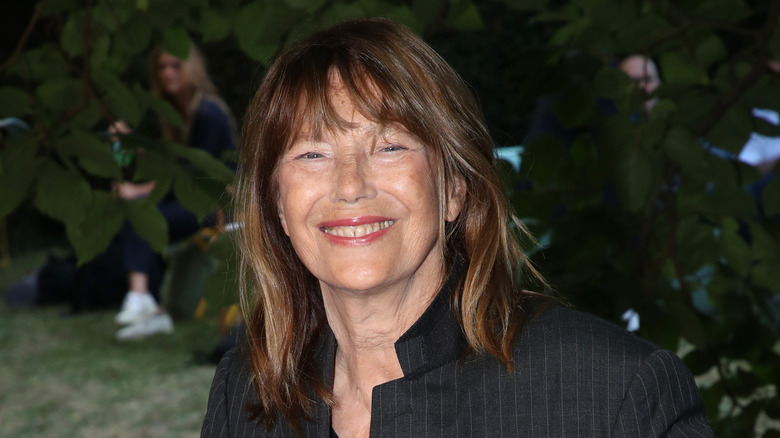 Bertrand Rindoff Petroff/Getty Images
Jane Birkin once told Elle, "I have always had the feeling of being unfinished. When I was young, I thought I was mousy, and I would never have imagined that I would ever be considered pretty." Birkin went on to be considered much more than just a pretty face — she became a veritable fashion icon, and she inspired an accessory that became a cultural touchstone. Birkin is best known for inspiring the Hermès Birkin bag, a handbag that's been carried by the likes of Lady Gaga and Jennifer Lopez, and collected by multiple women in the Kardashian family. Samantha Jones even schemed to get herself a Birkin bag in an episode of "Sex and the City." Suffice it to say, the bag is pretty famous.
But what about the woman who inspired the bag? How famous was she, and just how did she inspire an accessory that's been known to cost more than a mortgage? Let's dive in and discover who Jane Birkin, the inspiration behind the Birkin bag, really was.
Jane Birkin grew up in London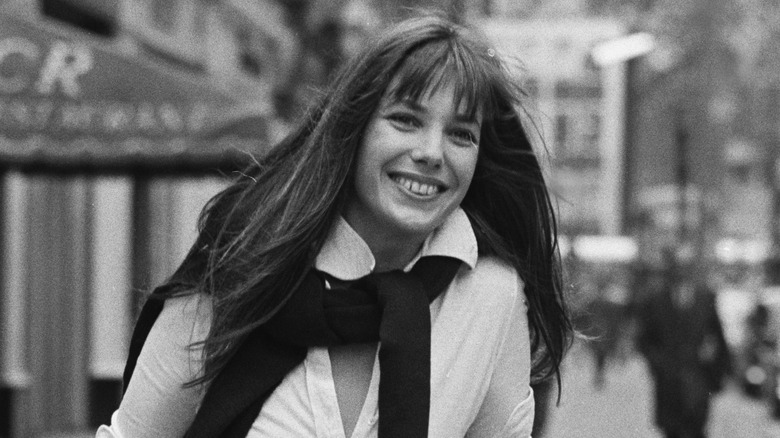 David Thorpe/Getty Images
Although Jane Birkin was known for her work in the French film industry, she was actually a native of the United Kingdom. Birkin grew up in London, and the entertainment industry was in her blood. Birkin's mother, Judy Campbell, had a career acting on stage. Her father, meanwhile, was a lieutenant commander in the Royal Navy and served as a spy during World War II. Birkin always had an interest in the arts, and it was fostered by her parents.
As Birkin told Interview Magazine, "The films that mean a lot for me were probably the kitchen sink dramas I saw when I was a teenager ... My parents took me because they were A movies. You had to go with an adult, and I remember sitting between my parents in the classic cinema, sort of sweating because I was watching something so frightfully erotic." And Jane wasn't the only artist of her siblings. Her brother, Andrew Birkin, is a screenwriter known for his works like "The Name of the Rose," "The Cement Garden," and "Burning Secret."
Not all of Jane's memories of childhood were fond, though. As she told Elle, "I, on the other hand, took after my father. At boarding school, I got teased for being 'half-boy, half-girl', because I had no chest. Somehow, I was never up to what other people thought was normal."
She started her career as an actor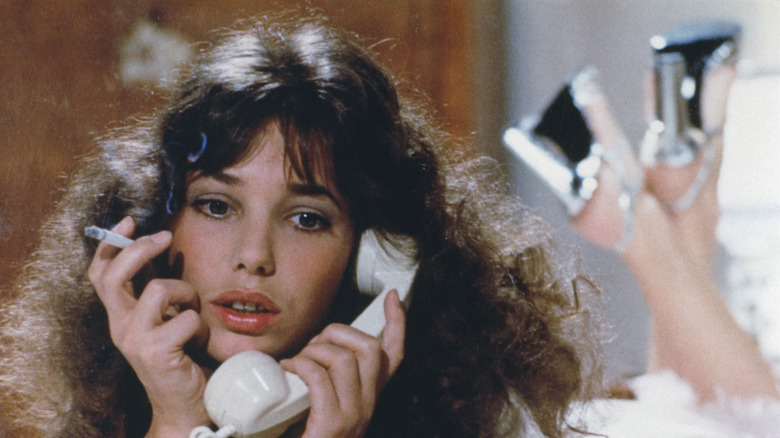 Jean-louis Atlan/Getty Images
Having a penchant for film and acting, Jane Birkin got her start in the entertainment industry as an actor, her work on stage eventually leading to parts in feature films. But if you had asked her, she'd have told you her work as an actor began before she was ever getting paid. "My brother made a movie with me and his best friend ... That was really my first part. I got it because my brother was in love with Hayley Mills, and she was in Los Angeles making a film for Disney, so she couldn't do it, and that's why he asked me, as a second choice. I was only too pleased," she told Interview Magazine.
Birkin broke through with parts in films like "Blow-Up" and "The Pleasure Pit," and she credits much of her notoriety to her accent. "Without my accent, I would have had a different career. The French gave me a real gift in accepting me very quickly. They found me amusing, in large part because of my accent and the mistakes I made in French. It's no doubt one of the reasons I never sought to improve it," she told Vogue France. Birkin continued acting for much of the rest of her life, her final role in the 2016 short film "La femme et le TGV."
Jane Birkin was a singer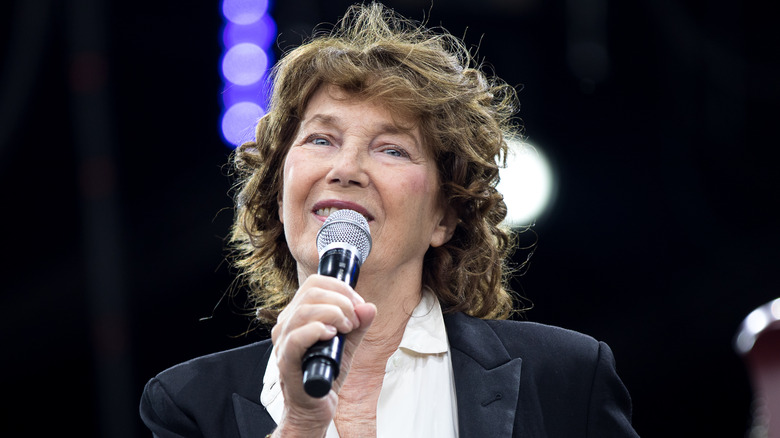 Melanie Lemahieu/Shutterstock
Jane Birkin also had a career as a musician, one she sort of fell into. As she told Interview Magazine, "I didn't want to be a musician, it just happened that I fell in love with Serge Gainsbourg. He'd made this song with Brigitte Bardot the year before, and he asked me if I wanted to sing it, and out of jealousy I said yes because I didn't want anybody else to be singing it." She continued, "It sounded to me as if they'd made it in a telephone cubicle. So I said, 'Yes, yes, of course,' just out of loving him and being scared stiff that he would be with some beautiful blonde. I had no ambition as a singer."
As a singer, Birkin was known for her breathy vocals. Along with Gainsbourg, she recorded the album "Serge Gainsbourg & Jane Birkin," which included the famed single "Je t'aime...moi non plus." The song was deemed too sexual by many state officials, resulting in it being banned from being played in multiple countries. Despite the bans, Birkin became popular as a musician, and she continued her music career well into the later part of her life. Some of her other notable recordings included the albums "Baby Alone In Babylone" and "Lolita Go Home."
Jane Birkin had always been fashionable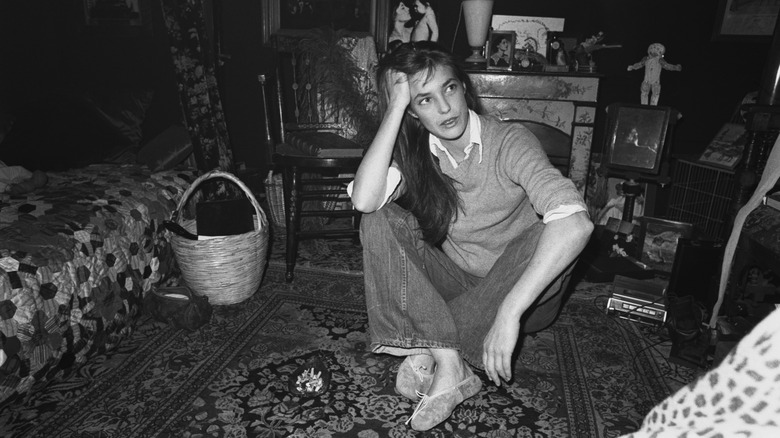 R. Viner/Getty Images
From the beginning of Jane Birkin's career, she was known for her style and fashion sense. The actor wore clothes that were quintessential of the era, yet had a timeless feel. But there was one accessory Birkin was known for that outshone any of her clothes — and no, we're not talking about the Hermès bag. Prior to Birkin inspiring her namesake bag, she was famous for carrying a basket. As she told Vogue France, "And then there is this famous Portuguese basket that I bought at a London market and that did not leave my side. If I was denied entry to Maxim's because of my basket, I didn't care. I had this assurance." The famed basket met its demise when Birkin became better known for her work than for her style. As she told Elle, "Even the basket went. Jacques thought it was a gimmick and he hated gimmicks, so he reversed over it with his car as I was leaving for England."
Birkin's style endured, but upon reflection, she wasn't happy with her looks from the early days of her career, favoring herself as she aged. "When I see photos of me from 1968, my big doll eyes underlined with eyeliner, exaggerated mouth, bangs, I find it horrible. I found myself the most interesting at forty," she said.
She met an Hermès executive on a flight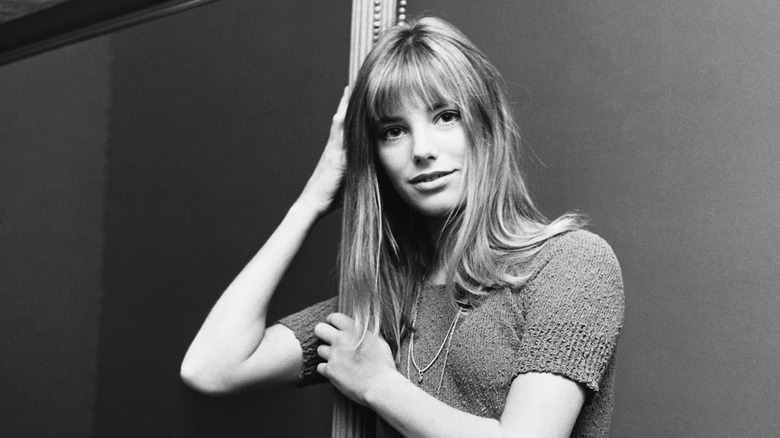 Hulton Deutsch/Getty Images
Jane Birkin was obviously fashionable, but there are many fashionable people in the world who've never had a bag — made by one of the most famous fashion houses in the world — named after them. How exactly did Birkin receive such an honor? Well, it was all thanks to a chance encounter on a flight. As she told Elle, "I put all my stuff into a suede pouch bag just so I could catch the plane. It was on that flight that I happened to be sitting next to Jean-Louis Dumas, then-CEO of Hermès." She added, "All my things were falling out of the pouch, so we started talking about handbag designs. I ended up drawing something on the back of a sick bag, and it was a version of that design that eventually became the Birkin bag."
In an interview with CNN, Birkin told Christiane Amanpour that she mentioned to Dumas how she'd like a bag a bit bigger than the Hermès Kelly, a bag named after the actor-turned-Queen-of-Monaco Grace Kelly. The Birkin bag was sketched and released in 1984, just a year after Birkin and Dumas met on the plane. Birkin was given one of the bags from the very first collection, and she was known for keeping hers in less-than-pristine condition, adorning it with stickers and wearing it for utility rather than style.
Jane Birkin's last name became more famous than she was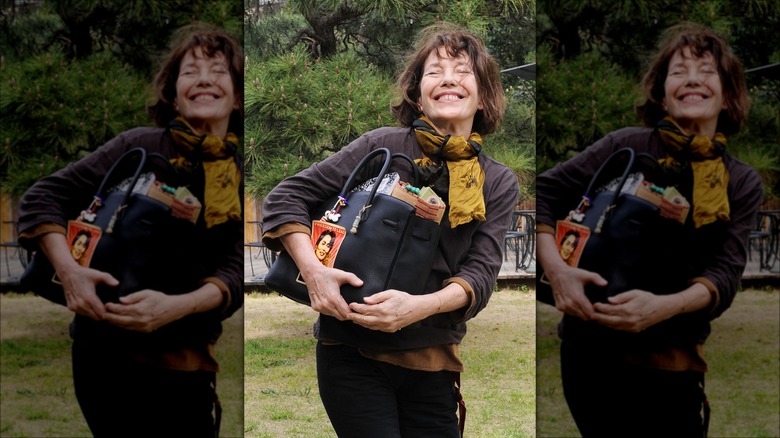 Jun Sato/Getty
The bag that Jane Birkin inspired eventually took on a life of its own, and by the 1990s, it had become the bona fide status symbol that it is today. When the bag was first released, the name Birkin was certainly more associated with the woman than the accessory, but now that decades have gone by since its introduction to the world, that has reversed. But it wasn't something Birkin minded. As she told CNN, "It is fun to have something named after you. When I'm in New York performing, people often ask whether I am 'Birkin the bag' and I say: 'Yes, and the bag is going to sing now!' My daughter Lou jokes that she is 'the daughter of the bag."
Birkin herself coveted the bag because of its functionality. It comes in different sizes and is noted for its spacious interior and easy access, the latter qualities being what Birkin wanted most in a bag, especially for travel. But today, the Birkin bag is known for its exclusivity and price. Birkins typically range anywhere from $9,000 to $30,000. One was sold in 2019 for $400,000. Contributing to the astronomical price of the bag is its demand, and even those who can afford one can't always purchase a Birkin. Buyers who are serious about obtaining a bag directly from Hermès are often put on waiting lists, and even that doesn't guarantee a Birkin.
She later asked for her name to be removed from the bag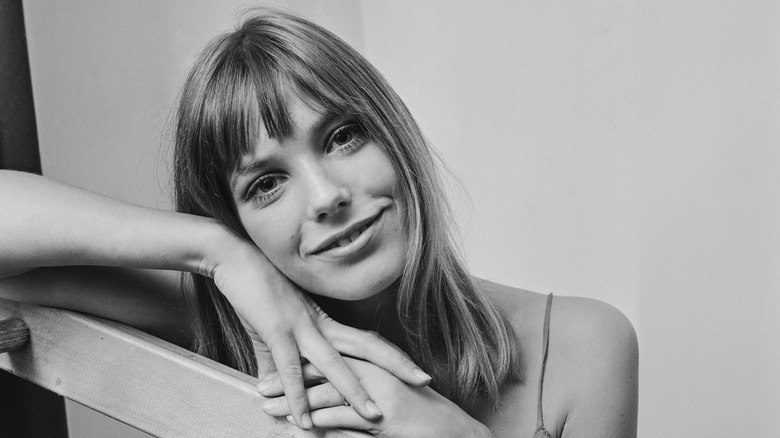 Ronald Dumont/Getty Images
Life as the inspiration for an iconic bag isn't always all it's cracked up to be. Having your name behind something comes with responsibility, and Jane Birkin felt some responsibility in the mid-2010s when PETA accused a crocodile farm in Texas from which Hermès was buying materials for its bags of using unethical practices to obtain the materials. As reported by Fashionista, Birkin responded to the accusations by saying, "Having been alerted to the cruel practices endured by crocodiles during their slaughter for the production of Hermès bags carrying my name ... I have asked Hermès Group to rename the Birkin until better practices responding to international norms can be implemented for the production of this bag."
The brand released a statement in response, assuring the public that its relationship with Birkin was still intact. A representative of Hermès also said, "An investigation is underway at the Texas farm which was implicated in the video. Any breach of rules will be rectified and sanctioned. Hermès specifies that this farm does not belong to them and that the crocodile skins supplied are not used for the fabrication of Birkin bags." It was later reported that Hermès had taken action regarding the farm that Birkin approved of, and that they were back on good terms. As of today, the bag is still called Birkin.
Jane Birkin was an activist in other areas as well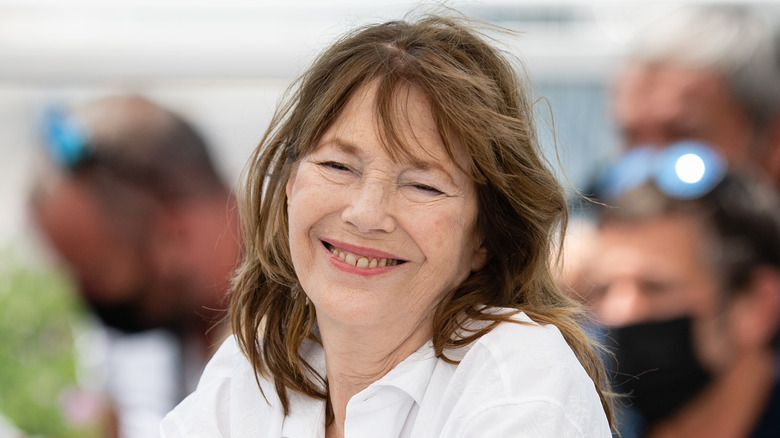 Samir Hussein/Getty Images
Jane Birkin wasn't just active in the fight for animal rights — she had several causes she cared about. One of Birkin's concerns was climate change. In 2018, Birkin signed a letter that was published in the Le Monde calling for politicians to take greater action to fight climate change. She was also active in helping refugees, a cause that was particularly close to her heart, given her background. As Birkin told Humanite, "I know how difficult it is to integrate into a country, especially when you are stigmatized by its political leaders. For four years, I have been sponsoring a young Zairian who has requested political asylum ... we should favor a policy of integration."
Birkin often lent her talents to raise money and awareness for causes she championed. One such cause was the anti-Chechnya war movement. In addition to other actions she took, Birkin spoke out against the war at a concert of hers. "She was not just a symbol of freedom. She felt a responsibility to convey the truth about Chechnya. And that is a rare thing among celebrities of her stature," Aleksandr Cherkasov, a human rights activist, said of Birkin to RFERL. Birkin was also willing to let go of prized possessions to help others. In 2011, she auctioned off her original Birkin bag to raise money for the people of Japan after the earthquake. The bag sold for over $162,000.
She was married once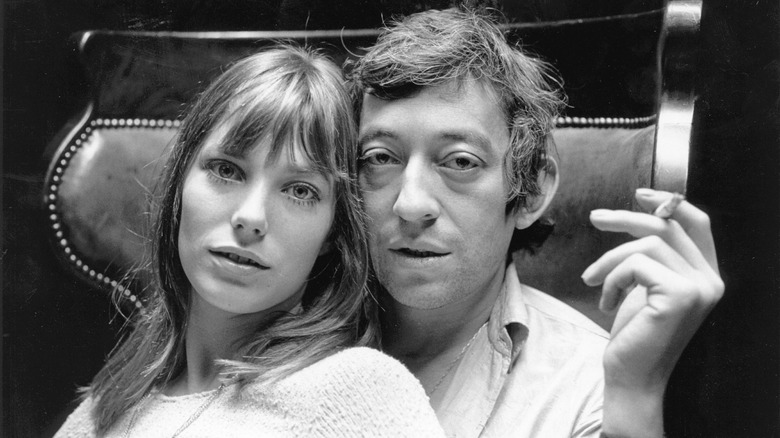 Reg Lancaster/Getty Images
Jane Birkin had multiple impactful romantic relationships in her life, the first being with John Barry, whom she married while she was still a teenager. Though the relationship didn't last, they did have a child together, a daughter named Kate. The dissolution of Birkin's marriage ended up being vital to her career, though, as it led her to major self-discovery. As she told Elle, "There was such insecurity, it was quite crazy; I spent most of my time wanting to look like a fashion tableau. It was only when I left John and went to France, where I met Serge Gainsbourg at an audition for the film 'Slogan,' that I finally felt secure in my looks and realised that I had my own kind of attractiveness."
The man she mentioned, Gainsbourg, ended up being the great love of her life. Though the two never married, they proved to be partners in many senses of the word, collaborating in their art as much as in their personal lives. Birkin did wish she had taken her relationship with Gainsbourg a step further, though. As she told Interview Magazine, "I'd been so hurt the first time. But, in fact, I really regret not having married Serge. If there was anyone I should've married, it was certainly him." Birkin and Gainsbourg had a child together, a daughter named Charlotte, and Birkin had a third child, a daughter named Lou, with Jacques Doillon, a director she was with after splitting from Gainsbourg.
She suffered tragedy in her life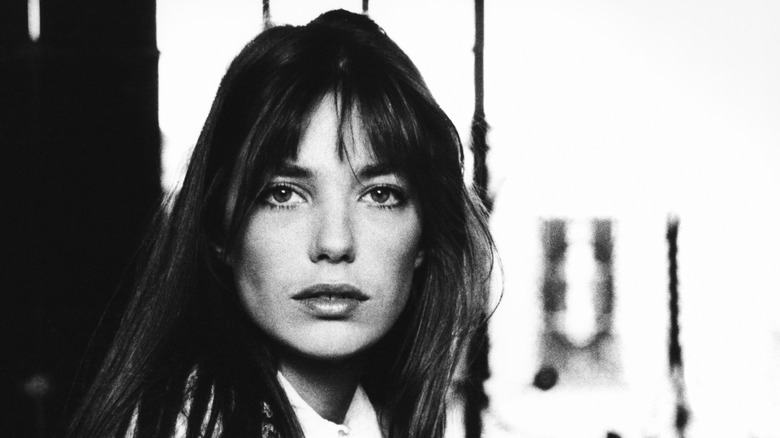 Li Erben/Getty Images
Like all of us, Jane Birkin's life was not without tragedy. In the early 2000s, Birkin suffered a stroke, and she was diagnosed with leukemia. The cancer went away with treatment, but it later returned and required further treatment. In 2013, Birkin endured more tragedy when her first-born daughter, Kate Barry, died after falling out the window of her Paris apartment. Per the Daily Mail, Birkin's second daughter, Charlotte Gainsbourg, said that after Barry's death, her mother was "gone for years. Really gone... She wouldn't get up. If you told her to come over, she would, but she didn't talk, not to my children or to anyone."
Birkin was also grief-stricken when her former lover, Serge Gainsbourg, died. Birkin did have pain when singing the songs she had written with Gainsbourg, but as she told the Evening Standard, that pain eventually had a new source. "I've been singing these songs for so long now. If there are things that come back and seem acutely painful, it's for Kate. These days it's Kate's touch that's missing," she said.
She made a major impact on the world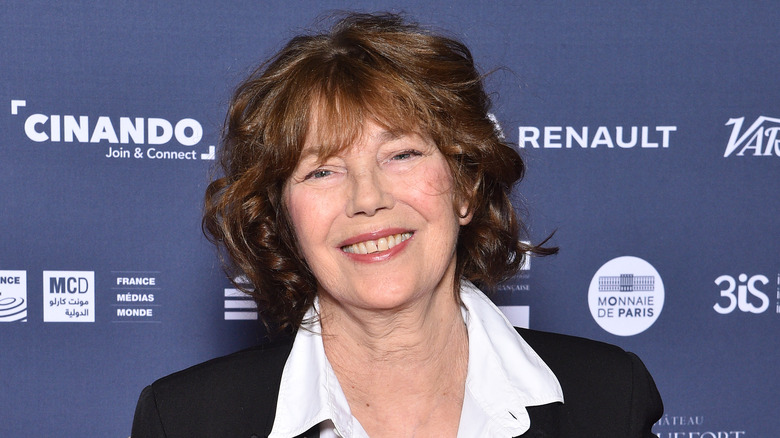 Stephane Cardinale - Corbis/Getty Images
Jane Birkin certainly left her mark. During her lifetime she conquered film, music, and fashion. She fought for causes she cared about, and she was even awarded OBE in 2002. After a fulfilling life, Birkin wasn't afraid to die. As she told Vogue France, "Over the last three years, I have come close to it twice, and, surprisingly, I didn't panic. I was more frightened of not having time to say what I wanted to say, to leave things in order, to be forgiven."
Of all her accomplishments, Birkin's proudest were her children, all of whom found interest in the arts — Kate Barry in photography, Charlotte Gainsbourg in acting, and Lou Doillon in music – just like their mother. As Birkin told Interview Magazine, "Now my children are ready to become more famous than I am. They're known for what they do rather than for what they are, or just for being a pretty face, so I'm well satisfied."