Why Shopping For A Birkin Bag Just Got A Lot Harder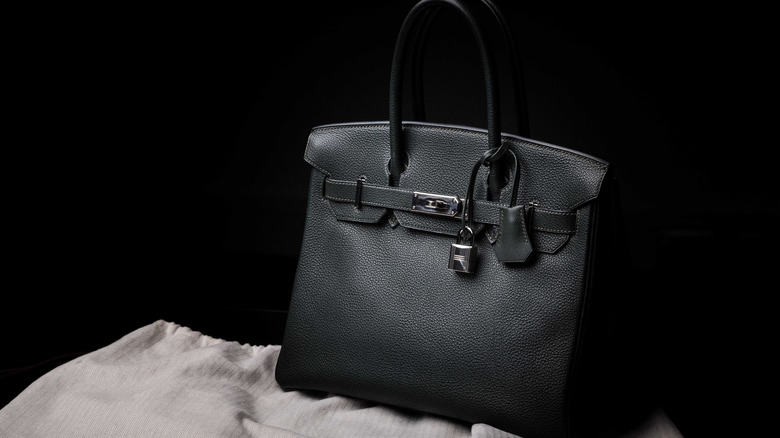 Camera Rules/Shutterstock
There are few things that a handbag lover can own, and which screams "I've made it," like than an Hermès Birkin or its sister purse, the Kelly. With "entry-level" models starting at about $9,000 (via Grazia), a Birkin or a Kelly isn't exactly within the reach of an average shopper. You could be forgiven for thinking that if its manufacturer, French luxury house Hermès, would have plenty of bags to go around given that they make about 120,000 per year (via The Wall Street Journal); but that's where you'd be mistaken.
Like most goods whose raw materials are traded globally — from cars and bicycles to toilet paper and household cleaners — luxury goods manufacturer Hermès revealed that pandemic-related lockdowns meant that its factories ended up making fewer Birkins and Kellys, so the output for its bags (which are already in very high demand), went from 120,000 a year to 100,000 a year. If you're keeping score, that's a huge drop, and the items are in such high demand that Hermès doesn't even have waitlists anymore — you just have to be a lucky customer to stumble on one of these beloved handbags (via British Vogue).
Buying second-hand is a pricey option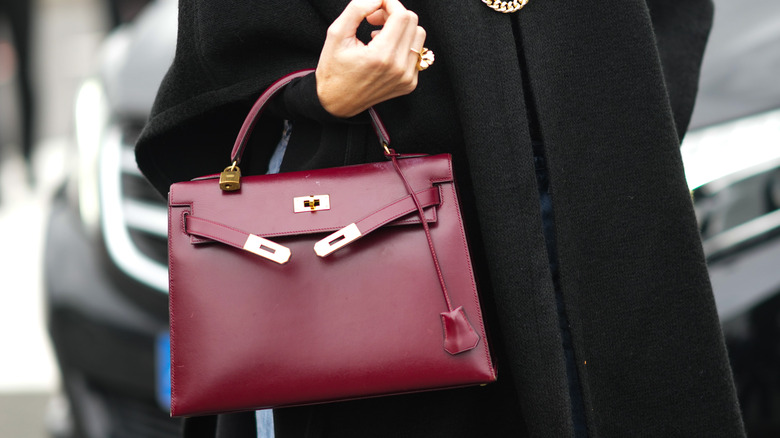 Edward Berthelot/Getty Images
Unfortunately, getting a second hand Birkin bag isn't an option either. While shoppers used to go to second hand resellers to get their hands on the coveted purse, a shortage of brand new Kellys and Birkins means they are more difficult to find, and more expensive to acquire in the pre-loved and pre-owned market too. The Wall Street Journal noted that before the pandemic, a second-hand Birkin which might have sold for $20,000, can go for as much as $28,000 today. "Given that you can't just walk into a Hermès store and purchase the bag has created an exclusivity to the brand like no other. Most likely, potential Hermès Birkin buyers are shopping second hand as they do not have the ability to access them first-hand which is why there is a premium price for the second-hand Hermès Birkin," businesswoman Lisa Caldwell, of second hand retail shop Preloved Closet, told Grazia. 
So if you had been planning to celebrate a windfall or had been saving up to treat yourself by buying a Birkin or a Kelly this year, the only way you're likely going to get your hands on one is by going to a reputable, luxury, preowned goods retailer. Even then, you might have to be prepared to pay top dollar for the purse — which The Business Journals said can retain up to 90% of its original ticket price. And with the ongoing shortage, you may have to be prepared to pay even more.