What To Know About Nick Jonas And Olivia Culpo's Past Relationship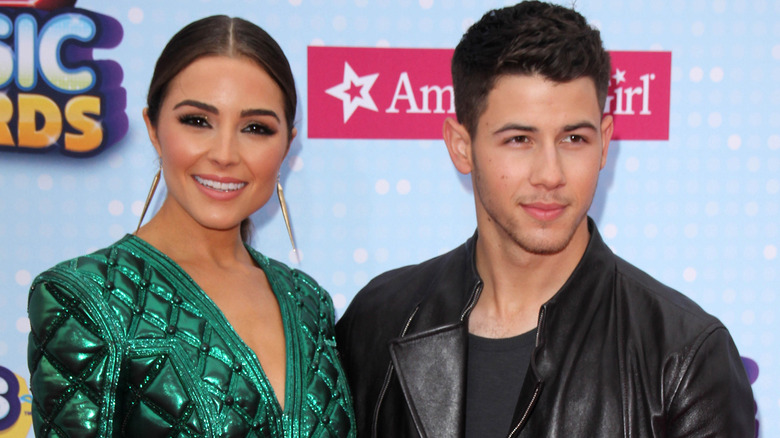 Kathy Hutchins/Shutterstock
Love and heartbreak are universal experiences, and even in the glitz and glamour of Hollywood, relationships can unravel. It's inevitable for the pain of a failed relationship to become a public spectacle filled with rumors and speculations. It's even worse when both parties in the relationship are celebrities, just like Olivia Culpo and Nick Jonas.
The romance between the former couple was the perfect example of young love. They first crossed paths in 2013 at a beauty pageant. Their relationship was quite serious and had the potential to lead to marriage. Culpo was one of Jonas' longest relationships, and he cherished her deeply. He even wrote the song "Jealous" to express his love for the beauty queen. Sharing the story behind the song, he told Wendy Williams, "We went out one night, and this guy was looking at her for a little too long." As a songwriter, he just expressed his jealousy through a song (via US Weekly). Ironically, they reportedly broke up because of her jealousy when it came to his interactions with other females.
Despite the intensity of their connection, they broke up in 2015 after almost two years of dating. In the first episode of the reality TV show called "The Culpo Sisters," Miss Universe 2012 opened up about her highly publicized relationship with Jonas. Culpo shared that dating the Jonas brother "was a very formative experience for [her]. I moved to LA with him. I had no brand, no money, and I was in love," (per ET).
After the break-up, Olivia was left without money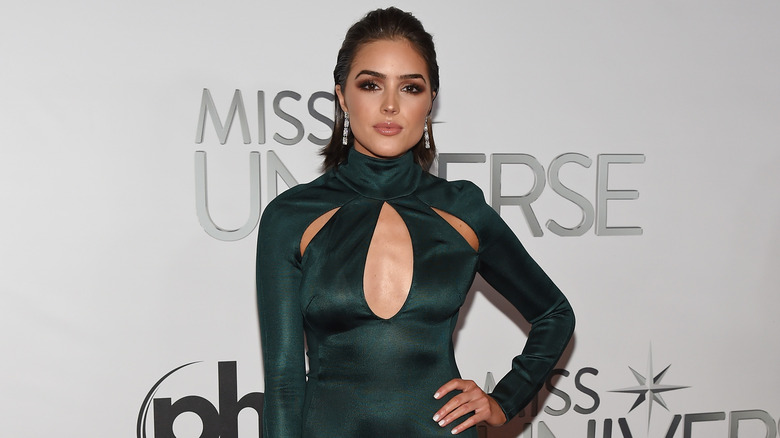 Ethan Miller/Getty Images
At the time of their relationship, Olivia Culpo thought everything was falling into place, and she couldn't be happier until Nick Jonas did something that shattered her perfect world. She revealed in the first episode of her show, "That was great, right? But when he broke up with me, I was kind of left with no sense of identity. My whole identity was in him, which is a very common story of a young person in love." To make matters worse, she really thought he was the one and they'd eventually get married. 
Looking back on their romance, the beauty queen still vividly remembered what she went through. She was left broke and unsure of how she could make ends meet, let alone pay her rent. Still, she was thankful for the experience since she learned a lot from it. "It was a serious pivotal moment for me, but it was something that taught me that you can't give up," the fashion influencer said in the episode.
Just like Culpo, the "Camp Rock" star also had a hard time dealing with their break-up at the time. In an exclusive interview with ET, Jonas opened up about their relationship, saying, "It was very tough, and we had a beautiful two years together and [I have] nothing but love and respect for her," he said in June 2015. To cope with the pain, the singer explained that he kept himself busy and focused on his work.
Both of them moved on with their romantic lives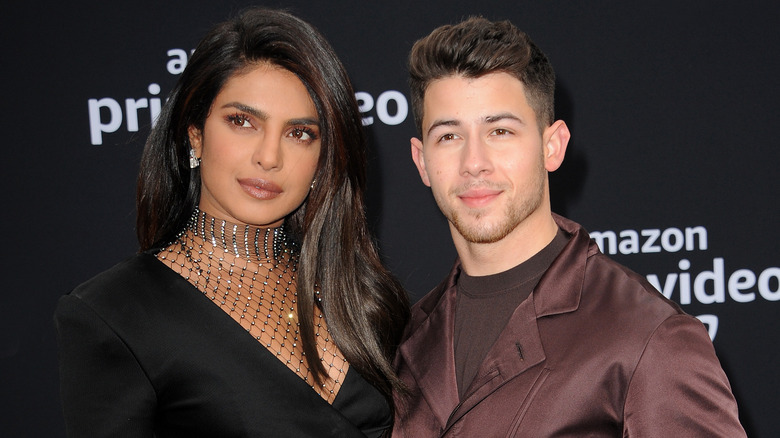 Tinseltown/Shutterstock
Of course, Olivia Culpo and Nick Jonas have moved on from their relationship. Three years after they broke up, Jonas started dating Priyanka Chopra in 2018 and married her that same year. Despite seemingly dating a lot in the past, Chopra is unbothered by Jonas' dating history. For his part, the musician admitted that with the actor, it's just different. In an interview with SiriusXM, he shared, "It's just that magical connection you've got with somebody when it's right. We're very lucky. We definitely knew each other well before we started dating properly." He also added that their marriage was built on friendship, which the singer believes helped them grow their relationship.
Culpo has also found her person after a few more heartbreaks. Following her relationship with the singer, Culpo went on to date athletes Danny Amendola and Tim Tebow. Those two relationships didn't work out, which led Miss Universe to vow to never date an athlete again. However, she has broken her own rule and is now engaged to Christian McCaffrey, who plays for the San Francisco 49ers.
Detailing what makes McCaffrey different, in an interview with ET, she explained, "He's just the best, I feel like he is really everything that I could ever ask for. So I never have to worry about anything. I think that was the reason why I didn't want to date an athlete, no offense, because there is a reputation there."