Meet Call Her Daddy Host Alex Cooper's Fiancé, Matt Kaplan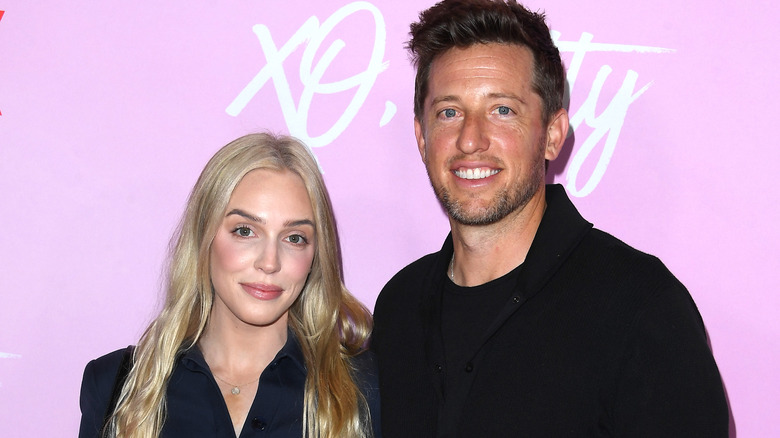 Steve Granitz/Getty Images
Known for viral interviews with celebrities like Julia Fox and Zayn Malik, "Call Her Daddy" host Alex Cooper is one of Spotify's top earners, second only to Joe Rogan (for the time being). How can we forget that iconic "Uncut Gems" clip or Gwenyth Paltrow rating her famous exes? In 2020, Cooper signed a $60 million deal with the streaming platform. She's only expanded her empire in recent years, releasing a successful merch line and gaining millions of Instagram followers. In March 2023, Alex Cooper, or Father Cooper as her fans like call her, got engaged to ACE Entertainment CEO Matt Kaplan, announcing the big news on Instagram the following month."Bet no one had this on their 2023 bingo card lol," she wrote. 
Cooper and Kaplan met on a Zoom business call in 2020 — after all, it was the height of the pandemic, and most meet-cutes were virtual. For the next few years, Kaplan, who's produced films like "To All the Boys I've Loved Before," received the nickname "Mr. Sexy Zoom Man" on Cooper's podcast. As the "Call Her Daddy" host later told W Magazine, "...it's definitely weird to say his name out loud. I've conditioned myself to say Mr. Sexy Zoom Man." Kaplan, according to Cooper, enjoys his privacy. However, he's in full support of her Daddy empire.
Matt Kaplan loves film and football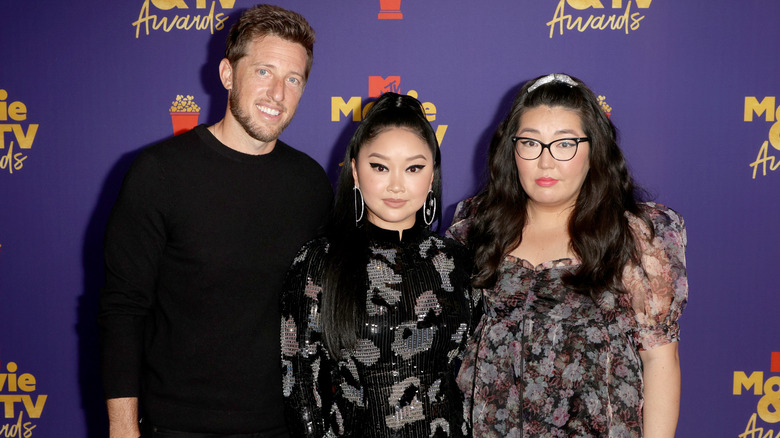 Kevin Winter/2021 Mtv Movie And Tv Awards/Getty Images
Growing up, Matt Kaplan had two main interests. "Football and movies. That's about all I did as a kid," he said on the "Hollywood Unscripted" podcast, explaining that it wasn't an unusual combination in his home city of Los Angeles. The future ACE Entertainment CEO continued to pursue his interests at Columbia University, majoring in film and becoming the football team's freshman quarterback. While still in college, he interned at United Talent and, after graduation, worked for CBS. Eventually, Kaplan moved on to Lionsgate, where he assisted on the set of "The Hunger Games" — this began his long-standing interest in young adult projects. While still in his early 30s, Kaplan became the CEO of ACE Entertainment.
What's more, we can thank Matt Kaplan for the popularity of Netflix's "To All the Boys I've Loved Before." As Cooper's fiancé recounted on the "Hollywood Unscripted" podcast, he read the book, loved it, and cold-called its author, Jenny Han. Now, he and Alex Cooper are teaming up to center even more Gen-Z stories, launching "Trending," an independent media venture. "ACE Entertainment's success has everything to do with connecting to the audience, which is also one of Alex's specialties," Kaplan said in a statement via Variety, "The more we thought about it, the more it made sense to bring together ACE's production and financing expertise with Alex's ability to engage this influential community to curate new experiences."
Matt Kaplan has had a few high-profile relationships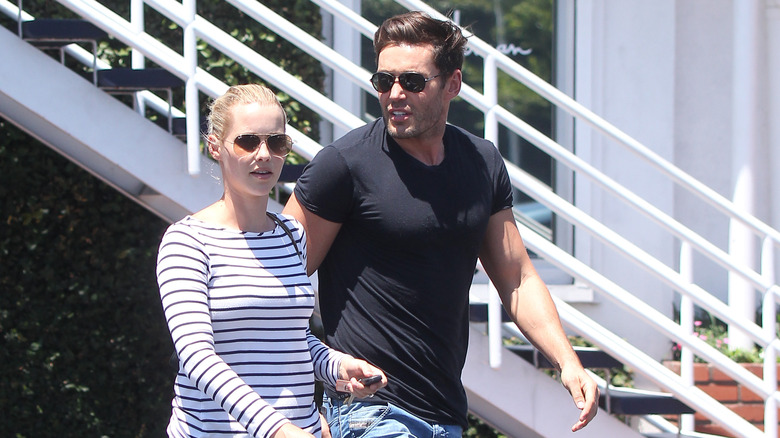 Oswaldo/bauer-griffin/Getty Images
Matt Kaplan's first tabloid-worthy relationship was from 2001 to 2004 when he dated "Full House" favorite, Ashley Olsen. They met in high school and continued to see one another throughout his time at Columbia University — she went on to attend New York University. "I introduced them," Mary-Kate Olsen proudly told Rolling Stone in 2003. As Ashely shared at the time, "We go out to dinner, go to a movie. It's pretty boring." Kaplan also famously dated (and married) Claire Holt, who's known for her role on "The Originals," a "Vampire Diaries" spin-off series. The pair got engaged in 2015, tied the knot in 2016, and filed for divorce a year later.
Approximately seven years after his first engagement, Kaplan got down on one knee for a second time. "When I came home that night, my entire house was covered in candles, lit all over, music playing, and a scavenger hunt leading to Matt proposing," Alex Cooper told W Magazine, recounting the night Kaplan proposed. "There was a computer and the screen said 'play me.' I played the video, and it was Matt wearing the same exact outfit that he wore on our first Zoom meeting together," she added. Considering he produces rom-coms like "To All The Boys I've Loved Before" for a living, it makes sense that Mr. Sexy Zoom Man would know how to coordinate a one-of-a-kind proposal.