Meet DAYS Star Kristian Alfonso's Three Handsome Sons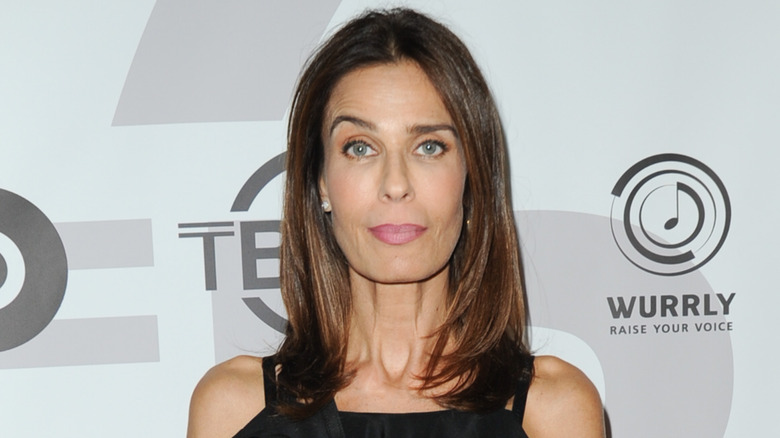 Lilly Lawrence/Getty Images
Kristian Alfonso may be one of the most recognizable soap opera stars of all time due to her decades-long stint as Hope Brady on "Days of Our Lives." However, she's also a regular mother with three sons who are her pride and joy. Over the years, fans have watched Hope's incredible love story with Bo Brady as well as her other love interests, Rafe Hernandez, Aiden Jennings, and others. She's also the fictional mother of Shawn Douglas Brady, Ciara Brady, and the late Zack Brady.
In reality, Alfonso has been married twice and has three sons to show for it. In 1987, the actor married her first husband, Simon Macauley, in the same dress fans saw her walk down the aisle in when she married Bo on "Days" (via Amo Mama). Just four years later, the pair split. She married Danny Daggenhurst in 2001, and the two blended their families, creating the full life they have now with their three sons.
Kristian Alfonso's oldest son is Gino Macauley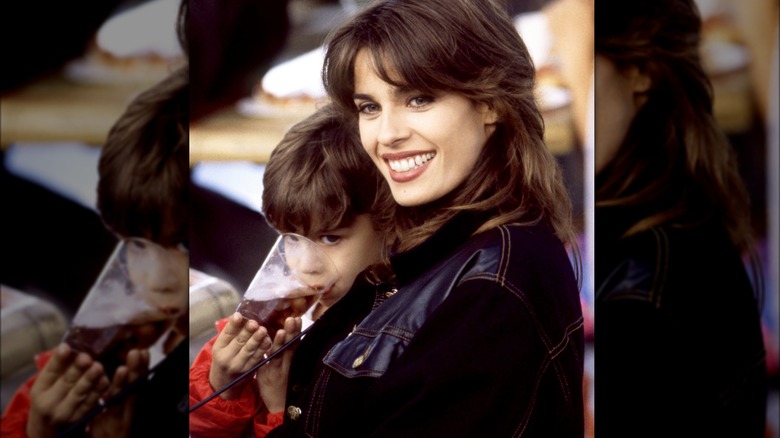 William Nation/Getty Images
Kristian Alfonso became a mother for the first time in 1990 when she welcomed son Gino Macaulay with her first husband, Simon Macauley. Gino's parents split when he was just a baby, and he spent plenty of time around his mother's soap opera co-stars. "Gino is my clone," Alfonso previously told People. "That's what some of the people on the set at 'Days of Our Lives' call him. They ask, 'How's the clone?'"
As he grew into an adult, Gino became passionate about racing, and in 2014 he suffered serious injuries in a karting accident. He flipped his vehicle and was ejected, suffering herniations in his spine. He was later told he should not race anymore. Today, Gino's Instagram bio reveals that he's a data analyst, race engineer, driver performance specialist, and mentality coach. His feed is also full of photos of cars and pics of himself with his family — especially his two younger brothers.
Kristian Alfonso shares son Jack and step-son Spartan with Danny Daggenhurst
When Kristian Alfonso married Danny Daggenhurst in 2001, she gained a stepson named Spartan Daggenhurst as the couple blended their two families together. The pair later welcomed a son of their own, Jack Daggenhurst, in 2002. "He has similarities [to me], but he truly does look like his dad. And Spartan looks like his dad as well," Alfonso told People of her two other boys. The family gathered to cheer on Jack as he graduated from high school in 2020 (via Soaps). That same year, the "Days of Our Lives" star took to social media to share photos of her sons. "When a mother doesn't feel she could possibly love her sons any more than she does...I do. My heart is full. I'm so proud to be your mom," she wrote in the caption of a sweet tribute to her family.
While Jack is navigating life after high school, Spartan is busy cultivating his passions, which include filmmaking and playing the piano, per his Instagram page. The photos on Spartan's feed are full of artistic snaps and snaps of himself spending time with friends.
Despite Alfonso's busy schedule, the actor says that her main priority remains her family. "Being a mom and a wife is always first position. My family always comes first," she told People.