The '90s Sitcom That Gave Mayim Bialik Her Showbiz Start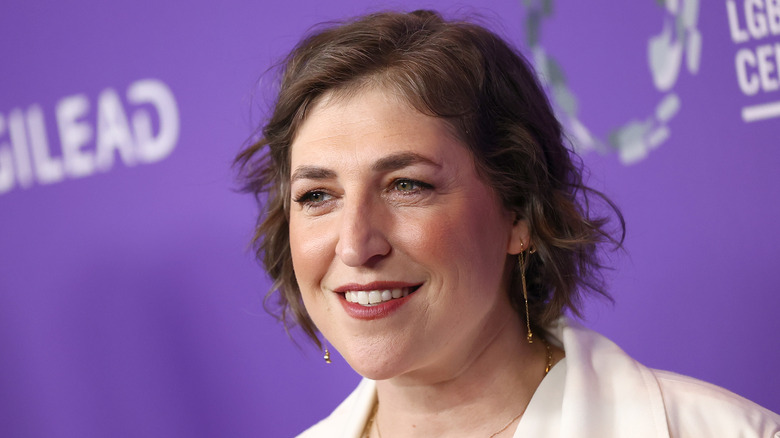 Tommaso Boddi/Getty Images
Mayim Bialik's versatile show business career spans longer than some might think. She is best known for her role as Amy Farrah Fowler on the long-running CBS sitcom "The Big Bang Theory." The show won 10 Emmys over the course of its 12 seasons but received 55 nominations total. Among these were four outstanding supporting actress in a comedy series nominations for Bialik. She was also the only actual scientist out of the show's cast, as she has a Ph.D. in neuroscience.
Before "The Big Bang Theory" and the academic accolades, Bialik was the star of the NBC sitcom "Blossom" from 1991 to 1995. Her character Blossom Russo navigated adolescence and familial troubles as the only girl in her divorced household. The show also starred Joey Lawrence, Michael Stoyanov, and Jenna von Oÿ. Bialik was only 15 when the show premiered. Ironically, it was during this period in her life she fell in love with science.
Mayim Bialik fell in love with science while filming Blossom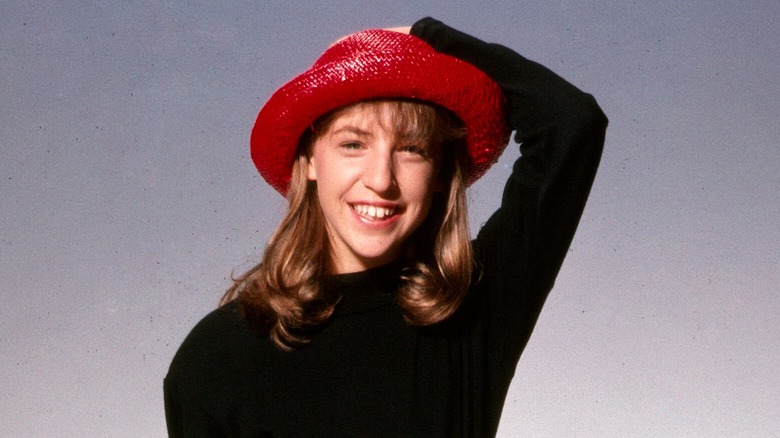 Harry Langdon/Getty Images
"Blossom" gave Mayim Bialik her showbiz start, but it inadvertently brought her to another passion. School is mandatory for actors under the age of 18. Therefore, Mayim Bialik had tutors while she was filming "Blossom." She explained to Brain and Life that science "didn't come naturally" to her, but she was interested nonetheless. Her biology tutor on the set of "Blossom" was the one who encouraged her to persist even when she thought that something in the field of science was not a career option for her. Bialik's love for science brought her to UCLA, where she obtained her neuroscience Ph.D. in 2007. However, Bialik's time on "Blossom" was not in vain.
Bialik was raising her two sons around the time she finished her doctorate. She considered becoming a professor, but acting offered more schedule flexibility. In 2010, she made her first appearance on "The Big Bang Theory" at the end of the show's third season. Her character Amy Farrah Fowler was a neurobiologist, making for a serendipitous role.
Mayim Bialik is on board for a 'Blossom' reboot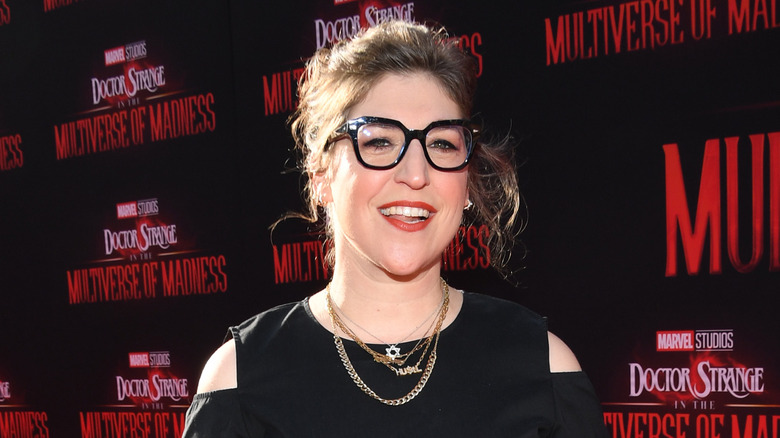 Ron Davis/Getty Images
After "The Big Bang Theory's" conclusion in 2019, Mayim Bialik starred in the sitcom "Call Me Kat" and was named the temporary host of "Jeopardy!" in 2021 before becoming the show's permanent host along with Ken Jennings. Despite these new ventures, a "Blossom" reboot is possible. In an April 2023 interview with Variety, Bialik praised the show for being unique as "there were no network shows about girls." She also revealed that Don Reo, the show's original creator, has written a script for a pilot. "All of the cast is on board," she added. However, there might be some hang-ups. "It's a set of conversations with Disney because there's a lot of red tape."
Bialik's character in "Blossom" exemplifies girl power. The actor and scientist has brought this theme to her 2019 book "Girling Up: How To Be Strong, Smart, and Spectacular." The teen-centric book tackles everything from school crushes to healthy habits to test anxiety. Blossom Russo would definitely be a fan.