Jon Gosselin Defends Son Collin Against Ex-Wife Kate's 'Cruel' Accusations
Alberto E. Rodriguez/Getty Images
Jon Gosselin has released a statement on the heels of some concerning claims made by his ex-wife, Kate Gosselin. "Kate posting cruel false accusations regarding Collin seems to be just another way for her to justify her inexcusable horrific past behavior toward him," a rep for Jon told The U.S. Sun. "True love for a child wouldn't include a mother attacking their son to the public," the statement continued. Jon's comments come just one day after Kate took to social media to defend the former couple's daughter Mady and rebut the claims made by Collin in the new Vice documentary, "The Dark Side of the 2000s," which featured the former reality TV stars on an episode titled "Jon & Kate Plus 8: Family Circus."
Kate posted on Instagram for the first time in three years in response to her estranged son's comments that she was abusive toward him when he was younger. "My son Collin, whom I love with all my heart, has received multiple psychiatric diagnoses over the years," Kate wrote, adding that her son is still having "violent" behavioral issues despite going to live with his dad. Now, as part of Jon's statement, he's shared an important detail about his son that seems to completely prove Kate wrong.
Collin Gosselin is training with the Marine Corps.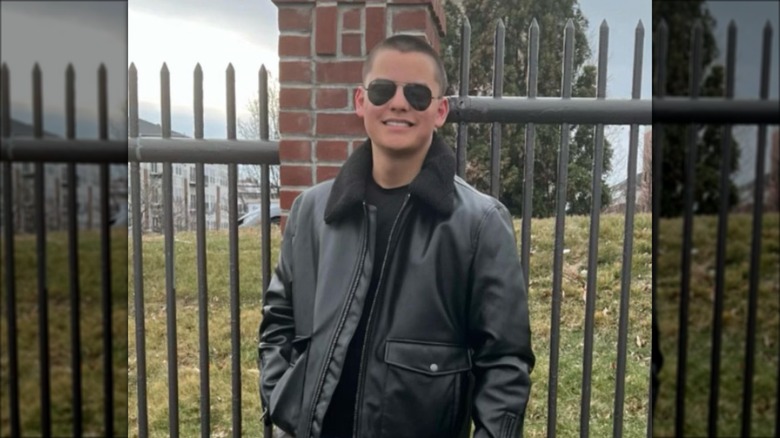 Back in 2018, Jon Gosselin went to court to gain full custody of two of his eight kids, Collin and Hannah Gosselin, according to Access Hollywood. The teens reside in Pennsylvania with their dad and recently celebrated their high school graduations. "Time is going and they're growing! I love my kids so much," Jon captioned an Instagram photo of Hannah and Collin on graduation day, adding the hashtag "#prouddad." And while The U.S. Sun reported that Kate Gosselin did attend the kids' graduation, a source told the outlet that she "coldly snubbed" her son.
Based on what she said about Collin in her Instagram statement, Kate hasn't had any contact with him in years for safety reasons. But Jon has made a very valid point in his rebuttal in regard to his son's future plans. "Collin had to be cleared by the Marines with a full background check including mental, physical, and medical clearance through the US Marine Corps. The government's full diagnoses clearly reflects the truth," the statement read. "Regarding these brand new false accusations, it seems clear that even today after not seeing her son since the 6th grade, she is unable to control her abusive words towards him. At this point, Collin is training to be a marine in order to serve his country and is unable to respond to his mother's callus lies," Jon's rep concluded.