How Long Has It Been Since The Gosselin Siblings Spoke To Brother Collin?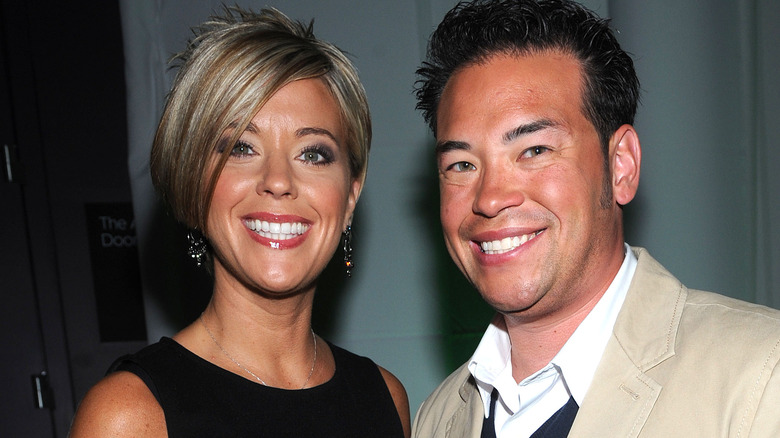 Brad Barket/Getty Images
Kate Gosselin and her ex-husband Jon Gosselin ended their marriage in 2009 and had to separate their lives with eight kids in tow. It didn't take long for things to get messy, and soon, the former couple was battling it out for custody. In 2018, Jon went to court to fight for two of his kids, Collin Gosselin and Hannah Gosselin, both of whom had been living with him and wanted to continue doing so. According to Us Weekly, Kate didn't show up in court and Jon was awarded full custody. Now that all eight kids are 18, Jon is able to breathe a sigh of relief. "It's a very freeing feeling to not have to worry about lawsuits from Kate and really opens the door for me to reach out to my other children. I truly hope for the best," he told Us Weekly in May 2023.
A month later, Hannah and Collin graduated from high school and have been looking forward to the next chapter in their lives. But while Hannah still keeps in touch with her other brothers and sisters, Collin doesn't have any contact with his other siblings at all. In the new Vice documentary, "The Dark Side of the 2000s," Collin revealed that he hasn't talked to Aaden, Leah, Joel, Alexis, Mady, or Cara since 2016 — and he believes that his mother is to blame.
Collin Gosselin hasn't spoken to his siblings since he was sent to an institution by his mother
When Collin Gosselin was 12 years old, his mother sent him to an institution due to some behavioral issues. "Collin has special needs," Kate Gosselin told People magazine at the time. "[There's] a fairly fluid diagnosis of what those needs are, but he needs to learn certain strategies to help him deal with things." She added that the issues had been going on for years and that she struggled to cope with them as a single parent, especially since Collin's issues affected her other kids, as well. 
Collin hasn't had contact with any of his siblings aside from Hannah since his mom sent him away. "I think my mom kind of drove a social barrier between us. She told them the story one way, and, obviously, I see the story a different way," Collin said in the Vice documentary. Hannah backed him up, confirming that the other siblings "decided not to have a relationship" with their brother. However, shortly after the documentary's release, Collin and Hannah's older sister Mady spoke out on the matter to shed some light on why she is no longer in contact with her younger brother.
Mady Gosselin & Kate Gosselin claim that Collin Gosselin has gotten violent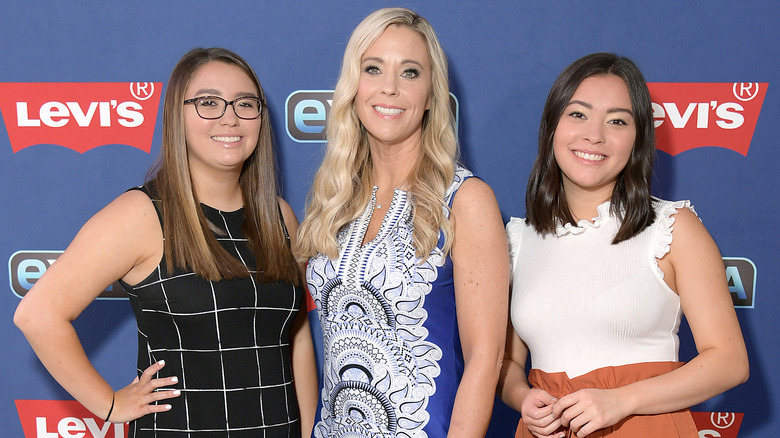 Michael Loccisano/Getty Images
On the heels of the new Vice documentary, the oldest Gosselin sibling, Mady, took to her Instagram Stories to share her side of things. In a statement of sorts, Mady said that she had no interest in rebuilding a relationship with her brother after she claims that he reached "the point of physical violence and hate speech" (via Page Six). A short while later, Kate Gosselin released a statement of her own, uploading a post to Instagram for the first time in three years. In her post, Kate claims that Collin still displays "violent behaviors" and suggested that he is lying about being abused. "Collin's distorted perception of reality is one of the many issues that he has always struggled with," she wrote.
The next day, Jon Gosselin fired off a response by way of his rep. "Kate posting cruel false accusations regarding Collin seems to be just another way for her to justify her inexcusable horrific past behavior toward him," a rep for Jon told The U.S. Sun. "True love for a child wouldn't include a mother attacking their son to the public," the statement continued. 
As for Collin's relationship with his siblings, he told Entertainment Tonight that he'd really like for things to be different. "I would love for us to come together one day, have dinner together, talk, just have a relationship and catch up on the things that we lost, the time that we lost," he said in 2022.